JVC Everio GZ-MG50 review
JVC's Everio GZ-MG50 has a 1.3MP sensor and a voracious light sucking F1.2 lens. With its 1.8-inch hard drive it's as light as a feather too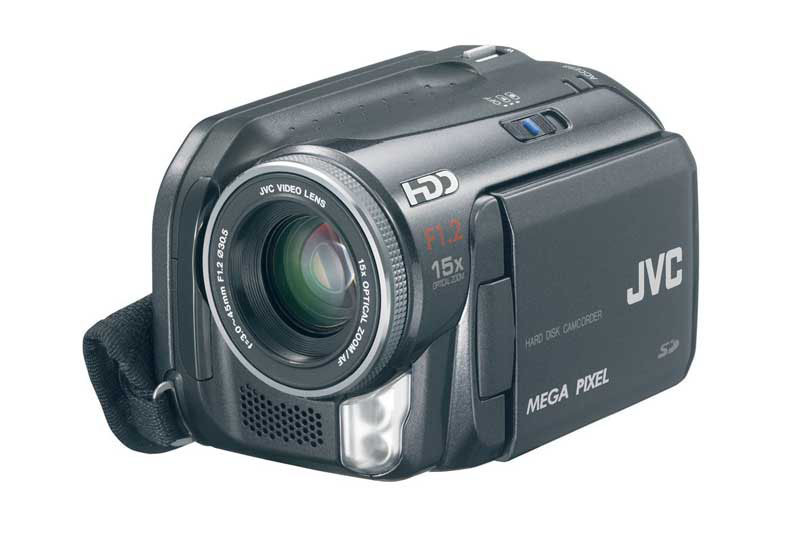 We'd just opened our mouths to ask whether JVC planned to offer a 'proper' hard-drive Everio as opposed to the Microdrive-equipped MC-series when it thrust just such a device into our gaping maw.
Sore of mouth but warm of heart, we saw that this new Everio had a 30GB hard drive – good for seven hours of footage on the highest quality setting. The GZ-MG50 is the most senior of a family of three, sharing a bed with two 800k-pixel-sensor siblings: one 20GB and one 30GB.
For a number of reasons other than gadget lust, we deemed this range-topper to be the one to choose. As well as the larger drive, and the 1.3megapixel sensor, it also has an F1.2 lens, which voraciously sucks in light to provide decent pictures, even in murky shooting conditions.
The MGs all use MPEG-2 compression that, while not as economical as MP4, provides a good mating of image quality and file size. And though seven hours of continuous shooting might not sound like a technological revolution, it's seven times more than a MiniDV tape.
We were worried that the hard disk would be slow to start up and store images but, in practice, recording begins almost instantly, and start-up takes a manageable six seconds.
The Everio uses a standard 1.8-inch hard drive, so it's blessedly light and compact compared to DVD or MiniDV camcorders, and a special sensor automatically shuts down the device if you drop it.