Jabra BT500 review
The BT500 may be very ugly, but it's extremely comfortable weighing in at a miniscule 20g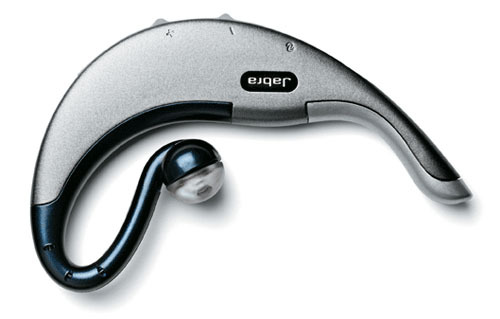 This is one 'U-G-L-Y, you ain't got no alibi' headset – but wait – Jabra's wraparound design is by far one of the most comfortable around for an extended catch-up with your Auntie Maureen.
The MiniGel earpiece is easy on the lugholes and, being an ultra lightweight 20g, it's quite possible you'll forget it's there.
It's a pity the BT500's been beaten with an ugly stick
It sounds great, too, and with 8-hours of talk time and 240-hours of standby time you'll be able to make the most of it. An LED indicator will let you know when it's starting to conk out so you can go and charge it up via a USB cable to your laptop or computer.
If you're ugly already you won't mind wearing this, but if you're a bit of a looker you'll carry it off – winners all round.