HTC 10 Evo review
UPDATE: UK price and score - The phone the HTC 10 should have been, and closer to the price it should have been too
As much as we liked it, the HTC 10 didn't really have any stand-out features.
It might have ditched the gimmicks and doubled down on design, but design alone just won't cut it in 2016. You've got to be waterproof, with a kick-ass display, and a capable camera to boot. 
Oh, and you've also got to undercut the price-tastic phenomenon that is the OnePlus 3.
The HTC 10 Evo is that phone. A second try, if you like, built to compete at the mid-range rather than go up against the combined might of the iPhone 7 and Galaxy S7.
It mostly succeeds, too. With no price confirmed ahead of launch, it was a tricky phone to review – but HTC managed to avoid a price catastrophe, so I'm actually quite impressed.
HTC 10 Evo DESIGN: HEAVY METAL
Think of the Evo as a streamlined, simplified HTC 10. With a slightly bigger screen.
It's rocking an all-metal body, but ditches the palm-perfect curved back of the 10 for a flatter finish. It's even available in the same colours.
That makes the 5.5in slab a little tricky to hold, especially if you've got tiny mitts. It's even wider than the mammoth Google Pixel XL, making it one of the biggest 5.5-inchers out there. Not something you'll want to balance in once hand unless you want to test its impact resistance.
Still, it feels reassuringly hefty and every bit the premium phone once you pick one up.
The whole thing is as minimal as it gets, with no garish logos on the front at all. Even the HTC branding on the back is subtle. Gorilla Glass 5 covers the entire front face, which should hopefully keep it looking box fresh – even if it shares a pocket with your car keys.
The biggest new addition is something you won't spot – unless you're particularly clumsy around open water. Yep, HTC has boarded the waterproof bandwagon and protected the EVO against a dunking down to 1m, for 30 minutes at a time.
It's great to see HTC catching up to the competition, and it helps that the EVO looks great while it's doing it.
HTC 10 EVO DISPLAY: BIGGER AND BETTER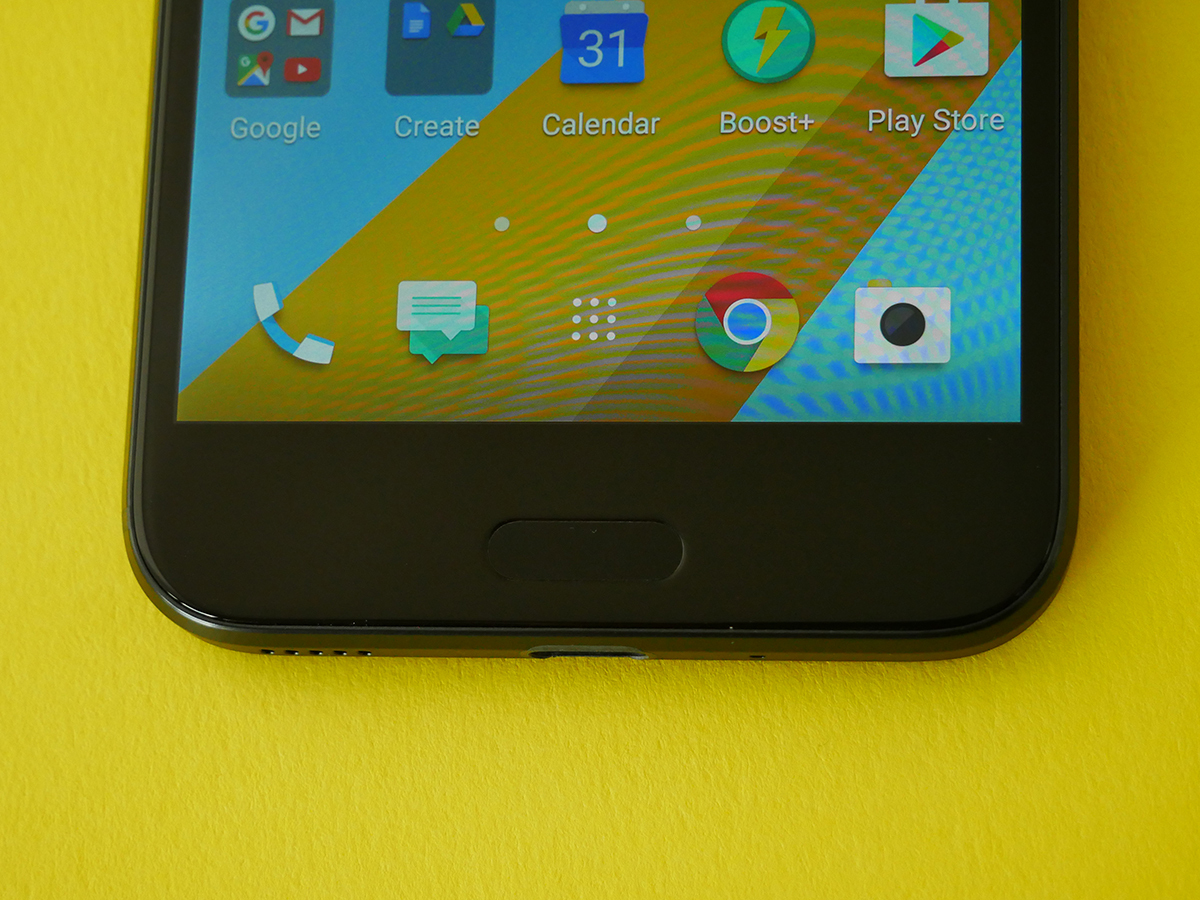 HTC has given the EVO a display upgrade, too. The 5.5in panel is that little bit larger than the HTC 10's 5.2in, stretching the same 2560×1440 resolution over slightly more screen space.
You won't notice the slightly lower pixel density from arm's length, so unless you need a magnifying glass to read your Whatsapps, pictures and text look perfectly sharp and detailed.
It sticks with a tried-and-tested LCD panel, rather than switch to OLED, so you know what to expect: crisp and bright colours that avoid becoming oversaturated, and very bright whites, but slightly milky blacks on account of the backlight.
If incredible contrast is a must, then an OLED phone should still be top of your priorities list.
The HTC 10's "Vivid" and "sRGB" colour profiles are gone, replaced with a colour temperature slider to get more fine-grain control over your image. That'll come as good news to fidelity fans – neither the Samsung S7 or the iPhone 7 are quite so customisable.
Android N's Night mode makes an appearance, cutting out blue light to help you sleep better after those late-night Candy Crush sessions. It's handy, but I hate the persistent notification that refuses to go away until Night Mode switches off in the morning.
HTC 10 EVO SOUND: HERE COMES THE BOOM
The Evo might seem like music to your ears so far, but I'm about to throw a sonic spanner into the works. Yep, this is 2016, which can mean only one thing: HTC has ditched the headphone jack.
If Apple taught us anything with the iPhone 7, it's that a proprietary headphone port is annoying, but not the end of the world – as long as there's an adapter in the box for using your existing cans. So of course, HTC didn't bother.
Nope, you've got to make do with the bundled buds instead. They plug in over USB-C, and use built-in microphones to analyse the ambient noise around you and adapt to it on the fly.
This works pretty well, giving your playlists some extra punch when the noise level creeps up around you. They can't cancel out all noise, though, and you can't tweak the settings at all.
I thought everything sounded a bit too bass-heavy, even when playing high resolution tracks, so they might not match your own musical tastes.
The phone doesn't have stereo speakers, either – just one, on the bottom of the phone. Right where you're most likely to block it with your hands.
HTC 10 EVO CAMERA: PIXEL PUSHER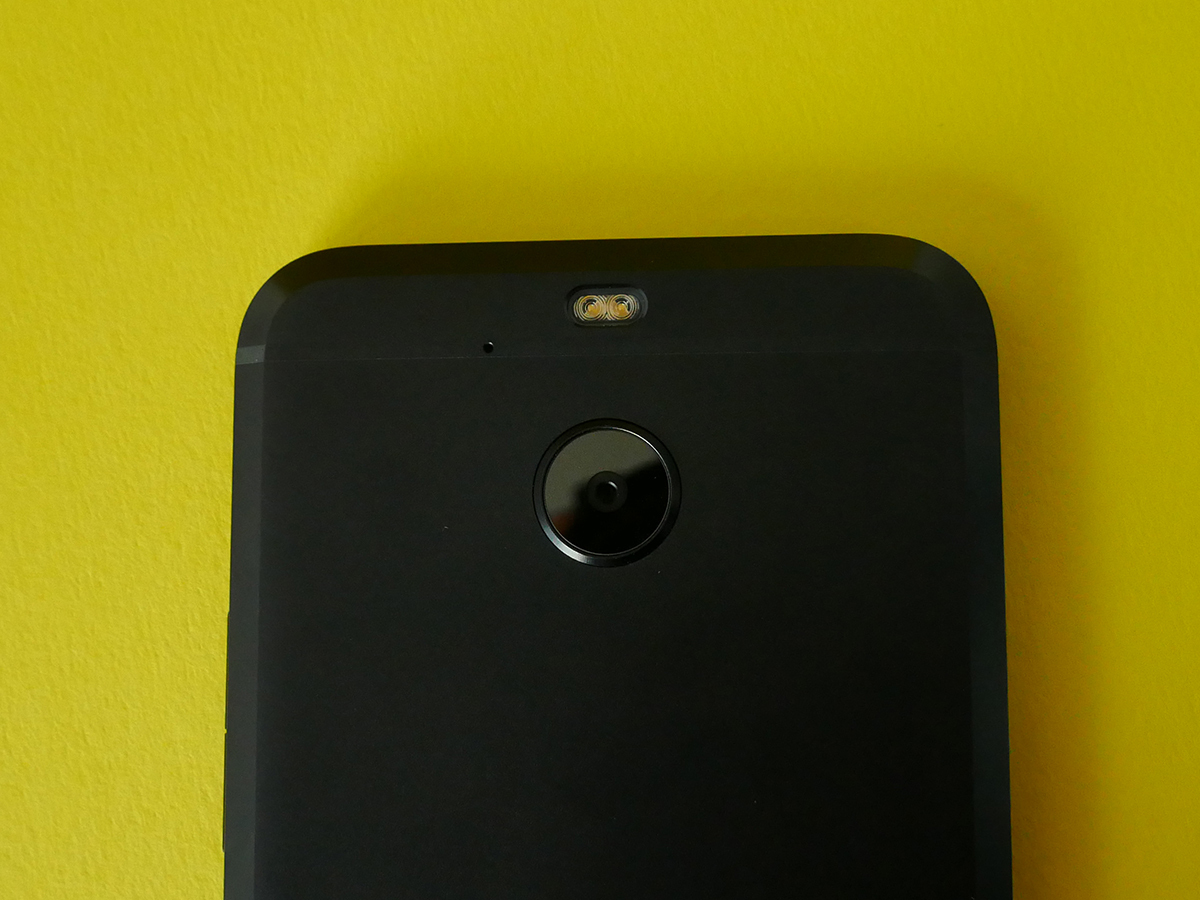 HTC giveth, and HTC taketh away. The Evo has 16MP rear camera, giving it the edge in terms of pixel count over the vanilla HTC 10, but is saddled with a smaller f/2.0 aperture lens instead of f/1.8.
It's got optical image stabilisation and a twin-LED flash, but misses out on laser autofocus. On the other hand, it gets RAW shooting and completely manual controls.
A mixed bag on paper, perhaps, but HTC's brilliantly simple camera app helps you get the best possible shots with the hardware. Dig around in the menus and you'll find plenty of pro features and modes, but you aren't overloaded with them on the main screen – just point and shoot unless you're planning something a little more composed.
As for quality? Not bad at all, as long as you feed it plenty of light. Close-ups, portraits and landscapes all looked detailed enough from full-screen, and only show off any signs of noise when you zoom in. Colours didn't always look natural, with the white balance teetering towards cold and blue.
Basically, it'll be fine for Facebook, but expect to lose detail when the lights go down. The flash might have two colour-tweaked LEDs, but snaps still come out looking harsh.
Up front, it's a similar story with the 8MP selfie cam. It's got the detail to make your Snapchats stand out, but only in bright light. Once it gets darker, things get noisey and clarity takes a hit.
The built-in digital makeup mode made me look jaundiced for some reason, too. Not what you want when you're after that perfect profile pic.
HTC 10 EVO PERFORMANCE: LAST YEAR'S MODEL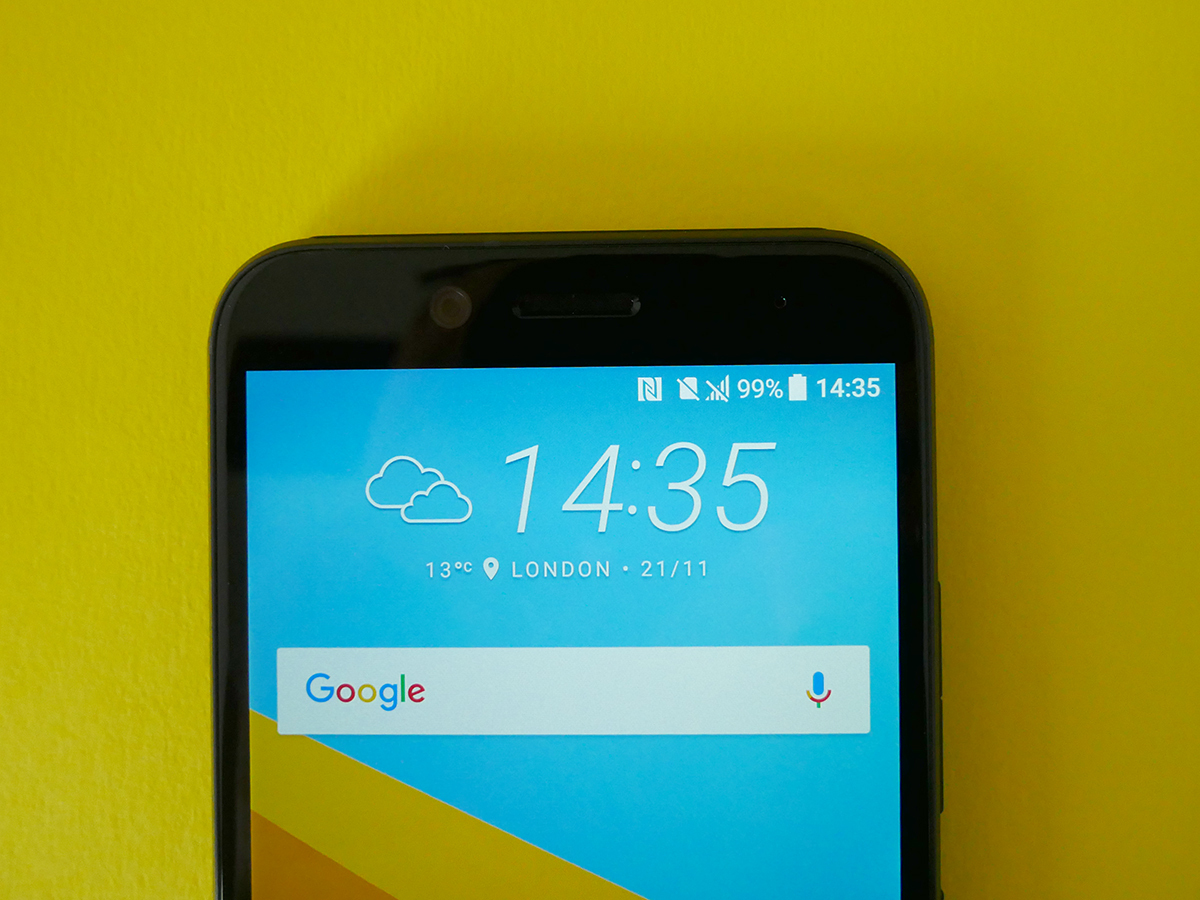 If you take the Evo's spec sheet at face value, you might assume the Snapdragon 810 processor is the one weak link. After all, last year's fastest CPU got more than a little toasty under pressure, and has been pretty much abandoned by other phone makers in favour of the newer, cooler and faster Snapdragon 821.
You'll feel the heat here too, if you've got a serious Pokemon Go addiction. The all-metal body does a good job at keeping the internals cool, but that just means it'll be your hands getting toasty instead.
It's still a speedy, octa-core chip, mind – enough to help Android Nougat tick away at a healthy pace, with no slowdown or stutter. Apps might take a little longer to load, and it loses out in the benchmark high score tables to newer phones (that'll be 1086 and 3334 in the Geekbench 4 single- and multi-core tests respectively, number geeks), but you won't notice much difference in day-to-day use.
Unless you're a heavy gamer, that is. The ageing CPU is paired with an equally outdated Adreno 420 graphics chip, which can't quite keep up with the latest games when running at a 2560×1440 resolution. Asphalt 8 wasn't as smooth as on other 2016 phones, even with HTC's battery-boosting optimisations working their behind-the-scenes magic.
In fact, the Evo doesn't have fantastic battery life all round, whatever you get up to with it. It only managed seven and a half hours of YouTube video playback. It'll get you through to the end of the day (barely), but only if you stay away from battery-sapping apps and games.
You'll be waiting around to refuel once you're drained, too. The Evo only supports QuickCharge 2.0, not the newer version 3.0.
Oh, and it might say 32GB on the box, but the base phone only has 20GB of usable space – a whopping 8GB gets eaten up by the OS. Good job you can slap an SD card in and boost capacity to a healthier 256GB then.
HTC 10 EVO OPERATING SYSTEM: FREE YOUR STYLE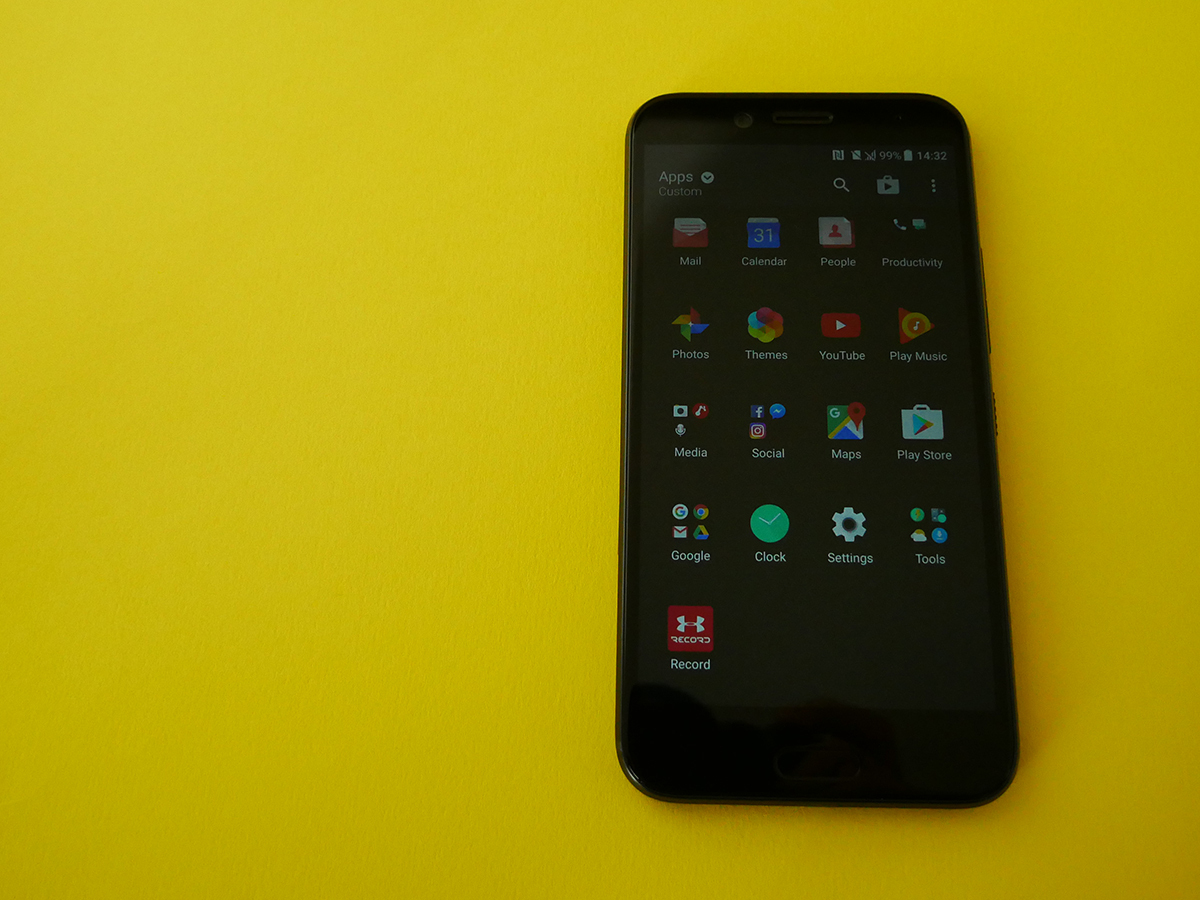 It runs Android 7.0 Nougat out of the box, but the Evo isn't stock – it's got HTC's Sense UI layered on top.
That means you get Blinkfeed instead of Google Now when you swipe left on the homescreen. HTC's news feed isn't all that great (at least in my experience) but thankfully you can switch it off if you don't use it.
Otherwise, there aren't too many major changes from stock Android. You get the same notification tray, recent apps carousel, and interactive notifications. HTC has even ditched most of its own-brand apps in favour of Google's superior ones. Less bloat is always a good thing in my book.
It's a shame HTC has slapped a custom keyboard on, though – it's awkward to use and made me master of the typo while I was using it for this review. My advice? Ditch it for Google's excellent stock keyboard APAS. I mean ASAP. Thanks, HTC.
The other big differences are the icons and app drawer, but these can be easily modified with HTC's theming engine. There are plenty of free skins, wallpapers and colour tweaks to completely personalise your phone, and you can go off-grid with a freestyle layout. If you're a fan of chaos and disorder instead of regimented lines, I suppose. You monster.
HTC 10 EVO Verdict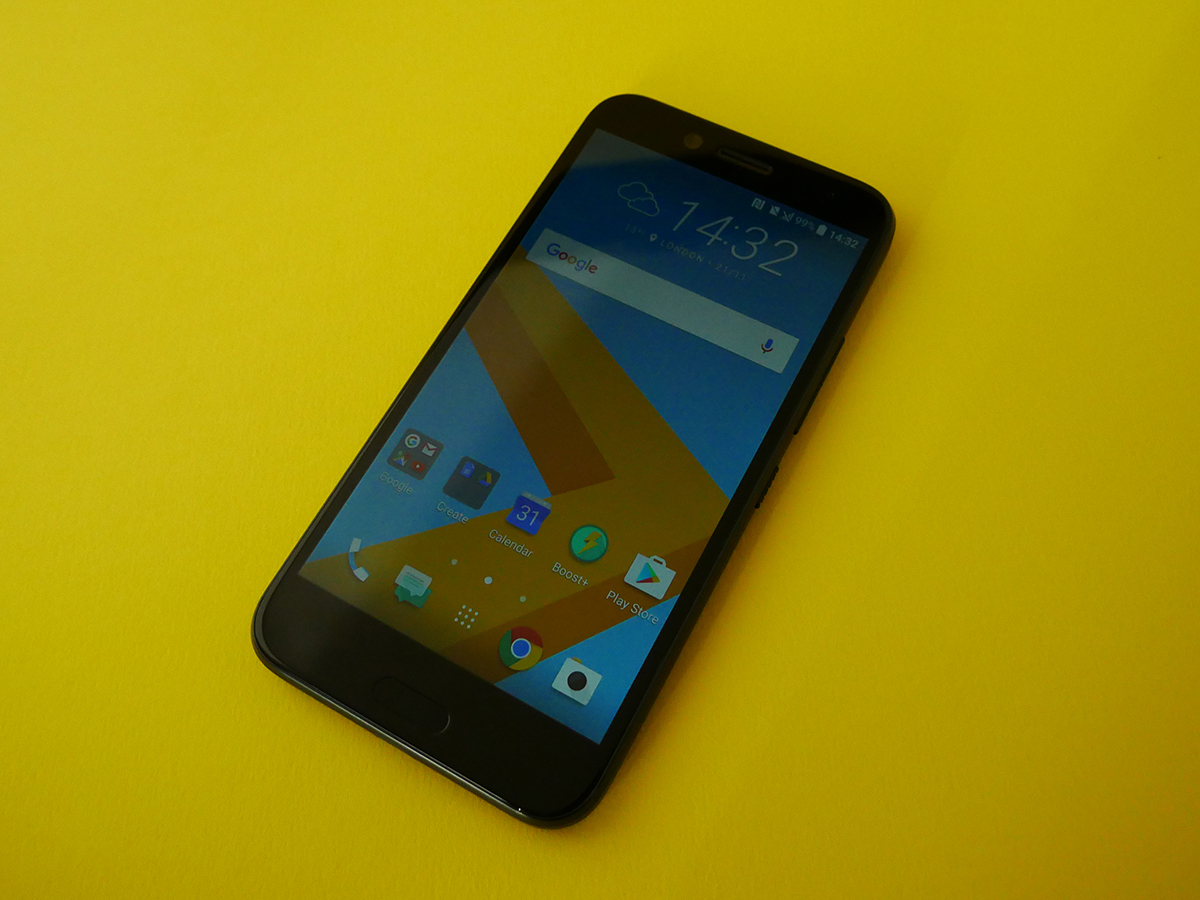 Unless you're particularly irked about the missing headphone jack, the HTC 10 Evo doesn't get very much wrong at all.
It's got a high quality display, decent enough performance (even with an outdated CPU), the latest version of Android and a very minimal custom skin on top. Sure, it's not as fast as a 2016 flagship, but you just won't notice if you spend half your day staring at Instagram feeds or Twitter.
The larger screen immediately shunts it into niche territory, putting it directly in the OnePlus 3T's sights. Unless you're desperate for expandable storage, the OnePlus has the edge for camera quality, and a near-stock Android experience
The big question mark right now is price. In the US, where the Evo is known as the HTC Bolt, you can only get one on Sprint and it'll set you back US$600, which pushes it out of contention. We'll have to pay £420 here in the UK, which is better, but still more than the OnePlus 3T.
HTC could be onto a big-screen winner, at least in the mid-range, but just remember there are much better phones out there for only marginally more cash.
Tech specs
| | |
| --- | --- |
| SCREEN | |
| CPU | Qualcomm Snapdragon 810 octa-core |
| MEMORY | 3GB RAM |
| CAMERA | 16MP, f/2.0 rear w/ OIS, phase-detect AF & twin LED flash, 8MP front |
| STORAGE | 32GB on-board, microSD expansion |
| BATTERY | 3200mAh |
| OPERATING SYSTEM | Android 7.0 Nougat |
| DIMENSIONS | 154x77x8.1mm, 174g |
Stuff Says…
Ticks all the boxes for a great mid-ranger, and undercuts OnePlus at the same time. It's not the best, but it is a bargain
Good Stuff
Top-notch design and display
Minimal Android tweaks
Great value
Bad Stuff
No headphone jack
Camera quality is only average
Last year's CPU can't cut it against big-name rivals