Google Chromecast review
Can this tiny, cheap streaming dongle vanquish the Apple TV? Not quite yet… UPDATE: UK version with BBC iPlayer tested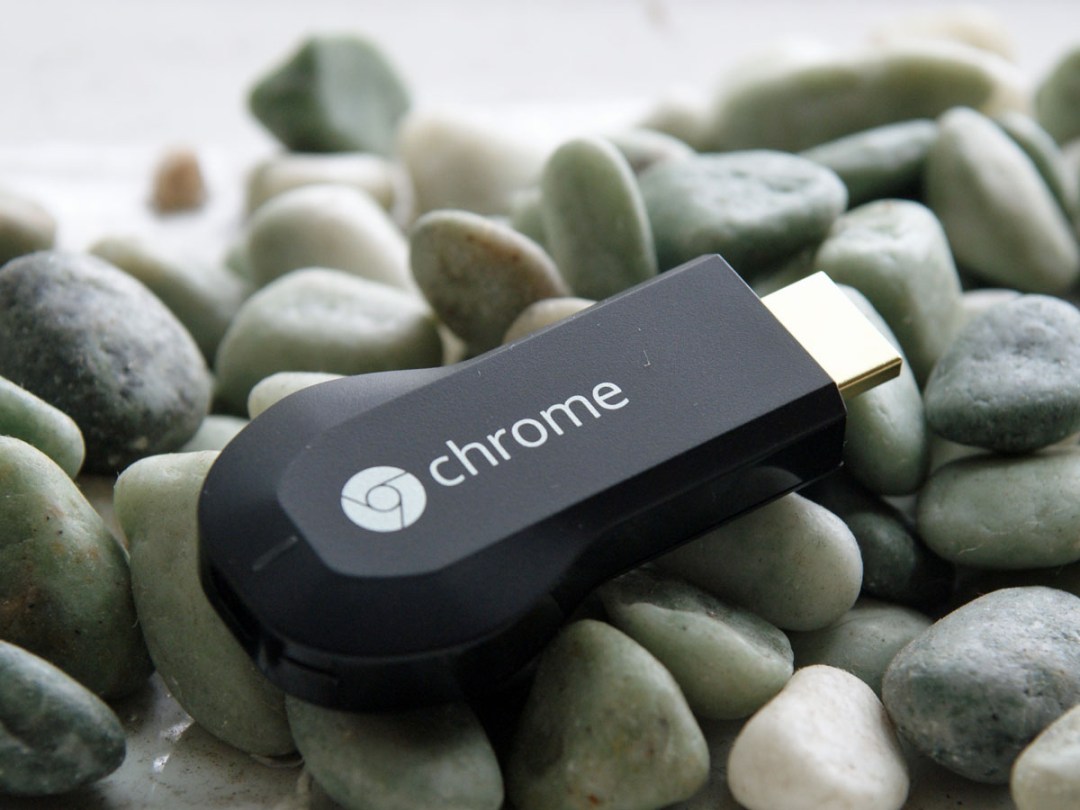 A new generation of "cord-cutters" has abandoned the traditional concept of TV, instead using web streaming, catch-up services and devices such as Apple TV to watch shows whenever it's convenient for them – rather than when the broadcaster says so.
And Google's £30 Chromecast might be the ideal device for the entry-level cutter. Compatible with Netflix, YouTube, Google Play movies and now BBC iPlayer (with the arrival of Chromecast in the UK), it's a cheap, simple way of getting web-sourced movies and shows onto your living room TV. But is it just too limited?
Small and simple
If you thought the puck-sized Apple TV was small, wait until you see the Chromecast, which more than anything resembles a USB memory stick. A mere 35g in weight and possessing a single button, this dinky dongle plugs into a spare HDMI socket on your TV.
It can't draw power via HDMI, however, so you'll also need to hook it up to a USB port or wall socket. It's not the most elegant of solutions, adding as it does to the cable spaghetti behind your telly, but if your TV's got a spare USB socket (and many do) you could replace the fairly long USB-to-micro-USB cable that's bundled with the Chromecast for one that's shorter and a little neater for just a couple of quid.
Getting started
Setup couldn't be much simpler. Once plugged in, the Chromecast displays a setup screen on your TV and opens up its own Wi-Fi network. Connect to that on your computer, phone or tablet, change the Chromecast's settings so that it's hooked up to your main home Wi-Fi network and you're ready to go.
As well as "casting" iPlayer, YouTube, Netflix and Google Play videos, you can also use Chromecast to beam tabs from the Chrome browser (desktop version only) onto your TV screen. To do so, you'll need to install an extension in Chrome. Again, very easy.
Compatible devices
Chromecast has no dedicated remote so relies entirely on you having a companion device for control. You'll need something running at least Android 2.3, iOS 6, Windows 7, Mac OS 10.7 or Chrome OS – the only officially supported Chromebook is the Pixel.
Left out in the cold are Windows Phone devices, BlackBerry devices and Kindle Fire tablets.
Video casting
To cast video to your TV you simply tap the icon that appears in both the mobile app and desktop versions of Netflix, BBC iPlayer and YouTube. After a few seconds, the video will begin playing on your TV, in quality up to 1080p if its available. 5.1-channel surround sound is also supported (with no dedicated audio output on the Chromecast itself, you'll have to connect your TV's audio output, if it has one, to an external speaker setup).
Video quality depends on the source material to a large degree. Old, low-res YouTube videos look decidedly ropey on the big screen, while newer HD clips and Netflix material fares much better. In fact, with up to Full HD Netflix and 720p or 1080p YouTube videos, the crisp detail and colour reproduction is on a par with HD broadcast services such as Sky HD, or even better if you've got an internet connection that's compatible with Netflix's Super HD streams, with which Chromecast is compatible.
You control playback and volume using the device from which you're casting. There's a momentary delay from the time you press the button, but it's not long enough to become an annoyance.
The truth about casting
One thing to note: despite the phrasing, video isn't actually travelling from your laptop, phone or tablet to the Chromecast. The dongle is streaming it direct from the web – the casting device simply kicks off and controls that process, so even if you're watching downloaded Google Play movies, you'll still need a working broadband connection to use the Chromecast.
This needs to change if Chromecast is adapted for playing games in the future – if controls have to be sent from your casting device to the great wide internet before heading back to the Chromecast it's likely to cause car-crashing, shot-missing delays. Perhaps Google has no gaming plans for Chromecast, but that would be a shame given that Amazon's rumoured to be working on a gaming-ready dongle and the fact that Apple TV supports just such a feature via Airplay.
Back to the here and now and we found that video streamed in HD very smoothly on our fairly "normal" 16Mbps broadband connection, but those still making do with just a couple of megs should expect Netflix's adaptive streams to deliver softer, lower-res videos, while ambitiously selecting 1080p from YouTube will necessitate a fair bit of buffering if you want an uninterrupted video.
UPDATE: BBC iPlayer is Ready To Cast
Google knows the way to British hearts. Casting BBC iPlayer is now just as simple as doing so with Netflix and YouTube. With smartphones and tablets on your home network, it's just a case of making sure the iPlayer app is up to date before hitting the new in-app Cast button.
BBC iPlayer on desktop hasn't been treated to a Cast button just yet, but if you're happy to settle for lower quality streams, you can as ever cast a tab from Chrome. Stick to Casting from mobile devices and streams max out at 720p, which makes for a perfectly crisp picture – as with Netflix, iPlayer automatically adjusts the quality depending on the connection but as long as you've got fairly solid broadband you should be up to 720p very shortly after starting the stream.
As with any Chromecast-friendly app, you can still navigate around your smartphone or tablet as The Great British Sewing Bee is playing on your TV screen.
There's no support for BBC Radio or BBC Sport just yet, but we're sure both are just a matter of time. Somewhat surprisingly you can even cast live BBC TV – we'd recommend you check your TV license is in order if you're going to make use of that feature.
And it's good news for those eager streamers who imported a Chromecast from the US – the BBC iPlayer app works fine with those, too.
UPDATE: New Chromecast apps are niche or not ready
Anyone who picked up a Chromecast as a cheap way of getting Netflix on the telly probably adores it. But that won't stop 'Casters getting excited at the prospect of ten – yes ten! – new apps. There's no update to the Chromecast itself, just download the compatible apps and look for the Chromecast symbol at the top. Just keep your expectation in check – these are not the apps you're looking for.
In the first batch of Google dongle-friendly apps comes Plex, Avia and RealPlayer Cloud, all hell bent on becoming your go-to media server and cloud storage buddy. But RealPlayer Cloud, for Android, iOS, Kindle Fire and desktop, isn't available outside the US yet (we pre-registered for updates here in the UK) and the popular but sometimes messy Plex requires a US$3.99 per month PlexPass.
That's not a huge amount but considering the Chromecast itself is only £30 and everything else is free (bar the Netflix sub), it seems unncessary. Plex is rolling out Chromecast compatibility to free users in the near future, but for now we'd give Avia Media Player a go. It's far from perfect itself and enabling Chromecast compatibility requires a one-off payment of £1.86 (US$2.99), but it does the job.
If you can forgive connection and buffering stutters, you can now play your own local videos plus media dragged in from Dropbox, Facebook and Picasa. Videos have a video reel icon rather than a thumbnail, which is very annoying if you shoot a lot of untitled smartphone footage, but making playlists is easy and it'll do until Google introduces a better integrated alternative.
Still, there's nothing here to rival Roku's incoming £50 Streaming Stick, which promises easy playback of locally stored videos on smartphones and tablets with the Roku app.
Elsewhere in the new Chromecast apps are VEVO for ad-laden music videos, Red Bull TV for skateboarding and motorsports, PostTV for news footage from The Washington Post and the confusing but useful BeyondPod Podcast Manager for blasting out Brian Cox in audio-only form. There's also the international video app Viki for fans of Korean or Venezuelan TV, and playlist app Songza, which had dropped off the Google Play store at the time of writing but will probably be back on soon.
So the best Chromecast apps are still the ones that have been there all along – Netflix, YouTube, Google Play Movies. Here's hoping this is the first wave in Google's long game to catch up to the £99 Apple TV, which still has the upper hand in terms of simple AirPlay mirroring as well as extra apps such as Sky News and Vimeo.
Casting web pages
Chromecast's other ability is tab-casting from computers running the Chrome web browser: just click on the cast icon and whatever tab you're currently on will appear on your TV screen. This feature is still in beta, and it's not nearly as rock-solid as video casting. You can't see an on-screen pointer, so there's no way to use your TV as a proper monitor, and while embedded videos (from Vimeo, say) work, they do so with stuttering playback and choppy sound.
As a little bonus feature, it's fine, but it really needs to be viewed as such, at least until Google can perfect it and bring it out of beta. We're hoping that happens sooner rather than later, as it could open up almost all of the streaming services on the web and make Chromecast a far more flexible video-on-demand device.
Verdict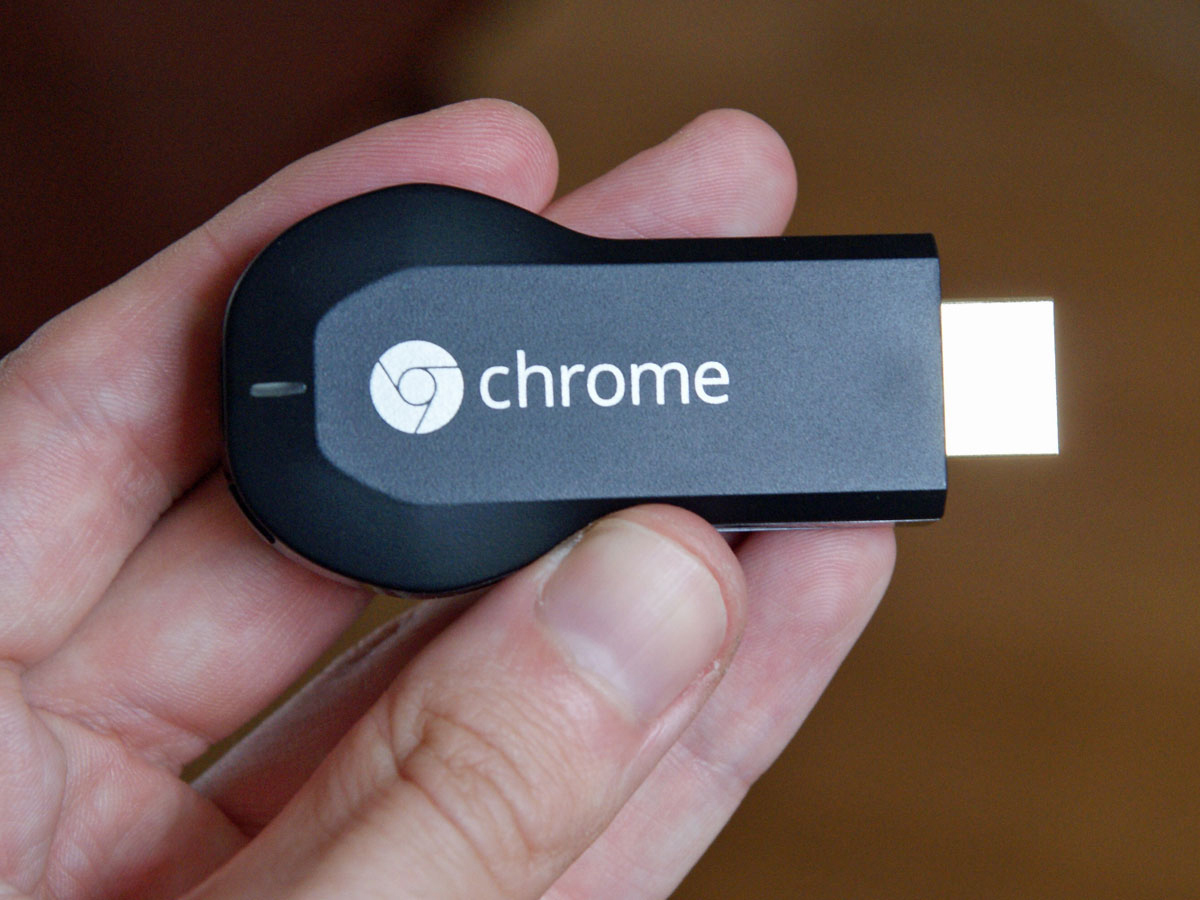 The Chromecast is cheap, easy to use and works well for Netflix, YouTube and now BBC iPlayer, but it's not really bringing anything truly essential to the video streaming table just yet. If you have an Apple TV, PS3, Xbox 360, smart TV or smart set-top box, chances are the Chromecast just isn't necessary, because these are all able to get YouTube, Netflix and more onto your telly already (and they don't require a companion device to do so).
The addition of more essential apps (rather than filler we've never heard of) and a more robust web-casting experience could make Chromecast a far more appealing prospect for tech-heads in the future, though. Plex, Avia and RealPlayer Cloud fill a gap but we hope Google is working on its own AirPlay-rivalling solution for mirroring locally stored videos and photos. If not, there's always the £50 Roku Streaming Stick, which lands in Blighty in May.
But if you're on a budget and want to re-awesomise your dumb TV or you're just fed up of squinting at videos on your laptop then this dongle is still your cheapest route to Netflix nirvana.
Original review by Sam Kieldsen, additional words and testing by Sophie Charara
Stuff Says…
Tiny and costing a pittance, Chromecast does exactly what it claims to – just make sure you actually need one before you buy
Good Stuff
Tiny, forget-about-me design
Idiot-proof setup and use
Strong audio and video quality
Bad Stuff
Few compatible apps
Slightly untidy USB power
Can't cast local videos on smartphones, tablets