DJI Mavic Air 2 review
Air 2 the throne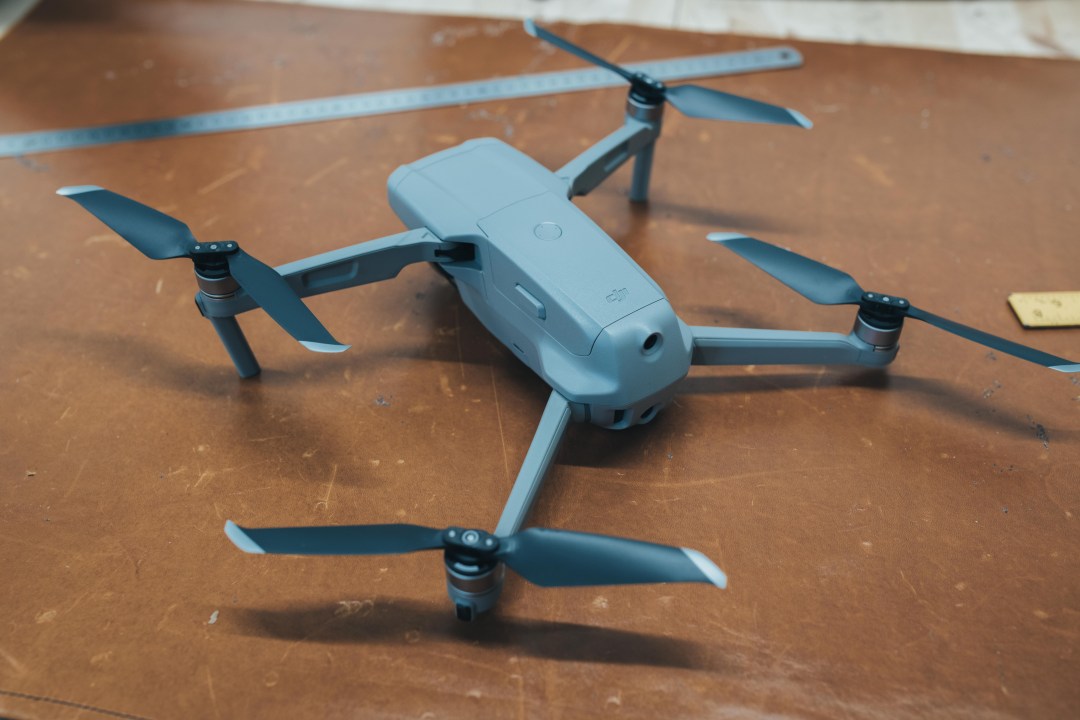 With the promise of professional grade video, unbelievably crisp photos and a non-intimidating flying experience, is this the perfect compact drone for your kit bag?
When unboxing the Mavic Air 2 – the updated version of the diminutive, mid-range Mavic Air 1 (duh) – it is difficult to get one's noggin around how the boffins at DJI managed to cram so many new and exciting features into something that is only a smidge larger than the product it usurps.
At just 570g, it still fits in the palm of a large-ish hand but DJI has seen fit to build on the basic platform of an easy-to-fly-entry-level-drone and throw in a whole heap of professional-grade features. So now, those dipping a tentative toe into the waters of aerial photography or videography no longer have to put up with average content.
We spent two exciting weeks to discover what it's capable of.
DAY 1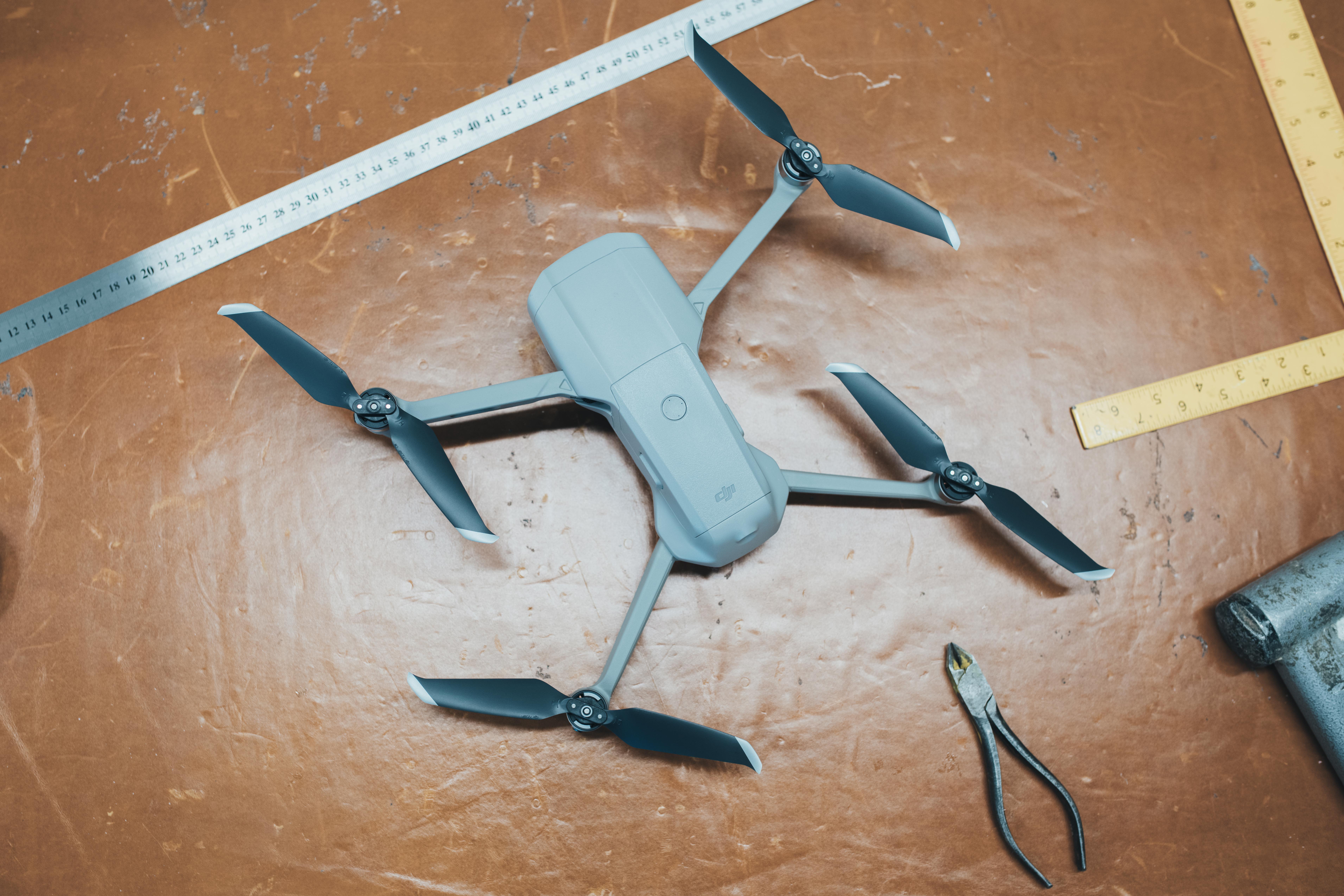 You can think of the Mavic Air 2 as a Mavic Pro on a diet. Its external dimensions look as if they have been following a Joe Wicks workout for several months and its overall heft is almost half that of its Pro big brother.
A new, ergonomically designed controller, new motors, improved battery life and bag-loads of advanced flying technology, onboard obstacle avoidance systems and built-in video modes ensure there is a lot to keep drone fans busy, but it's simply packaged, so to not overwhelm those new to the game.
But first things first, it's time to charge everything. That swanky new controller requires plugging in via a USB-C cable (its runs for 240 minutes when fully charged), while the Fly More Combo, as tested here (£949), features two additional Intelligent Flight Batteries and a clever three-battery charging unit that plugs into the wall.
It takes a while to juice everything up, leaving plenty of time to digest the myriad YouTube tutorials that DJI offers in lieu of an old-school handbook. With bedtime viewing complete, an alarm is set for first light to embark on the maiden flight
DAY 2
Mother Nature has decided to make a mockery of the weatherman and it is blowing a gale outside, despite a clear forecast. So after getting permissions from the guy who runs my office space, I launch the little drone in the abandoned and rather expansive car park.
DJI's updated Fly app is a doddle to use, with plenty of on-screen prompts and visual pop-ups to guide users through the process. However, it pays to watch some of the instructional videos about how to safely set-up the drone and take off before embarking on any flight.
After checking the map and looking out for any flight restrictions, it's merely a case of holding a button on the smartphone, which is now located at the top of the controller for much easier glances between phone and drone.
The powerful new motors and revised blades are surprisingly quiet and the drone remains brilliantly stable, despite the odd gust of wind. The rest of the session is spent getting used to the way the Mavic Air 2 handles and tweaking control settings within the app to suit. Thankfully, the wind is nowhere near the drone's Max Wind Resistance of 8.5-10.5 m/s, which is around level 5 on the Beaufort Scale, but it still blunts the performance. Without the fresh breeze, it's capable of hitting an eye-watering 19m/s (or around 42mph) horizontal flight speed when the flick switch on the controller is set to Sport mode. I'm playing it safe and keeping things in the Normal mode, which feels plenty fast enough for the built-up surroundings.
Also new to the Mavic Air 2 is a plethora of sensors that form part of the updated APAS 3.0 Obstacle Avoidance system. Here, the cheeky little unit harnesses the power of advanced depth perception (forward, backward and downward), so it can rapidly work out a route around said obstacle, rather than merely stopping in its tracks next to a tree.
I don't quite boast the cojones to fly a near £1,000 drone directly at a building, but the obstacle avoidance system does a great job of rapidly manoeuvring over rooftops and around objects when it detects the pilot might have missed something. As users get more confident, these systems can easily be switched off, which is great for those wanting those more advanced and highly creative panning or tracking shots that zoom through obstacles.
DAY 5
Despite the relatively short and uninspiring initial flight, the resulting video and photography is surprisingly dramatic. The new 1/2-inch sensor and 48MP max image resolution produces some very sharp imagery, although it pays to play with the manual shutter speed and ISO settings, rather than rely on the default auto set-up. Also, the ability to shoot in RAW format (or a similar flat profile for video work) means there is plenty of post-production editing options to make boring shots really pop.
Of course, the social media generation can do much of this in the DJI Fly app, which allows for fast image filters, rapid movie edits and direct uploads to the likes of Instagram and Twitter etc. Today's more adventurous outing requires chucking the drone in a backpack, jumping on the motorcycle and riding to a favoured beauty spot in a nearby forest.
Here, the obstacle avoidance systems come in handy and it's possible to get some dramatic shots flying through trees without too much worry about snapping propellers or binning the drone. That said, the short landing arms on the diminutive unit can make getting the bird back to earth quite tricky, as a flat, even surface is a definite requirement.
Day 8
The improved battery life of 34 minutes (the longest in the current DJI consumer range) is a boon, because it's very easy to get carried away with so many features as confidence grows. The OcuSync 2.0 allows for impressive 1080p/30fps video transmission at distances up to 10km away, which is great for capturing those epic spots and perspectives that just aren't available without a drone.
So far, there have only been a couple of minor hiccups: once where the Mavic Air 2 controller lost connection with the drone momentarily in the forest and another when the live video feed proved slow to catch up when adjusting the gimbal. Aside from that, it inspires plenty of confidence, with a simple and reliable Return to Home function that brings the drone back to its original take-off spot.
Day 14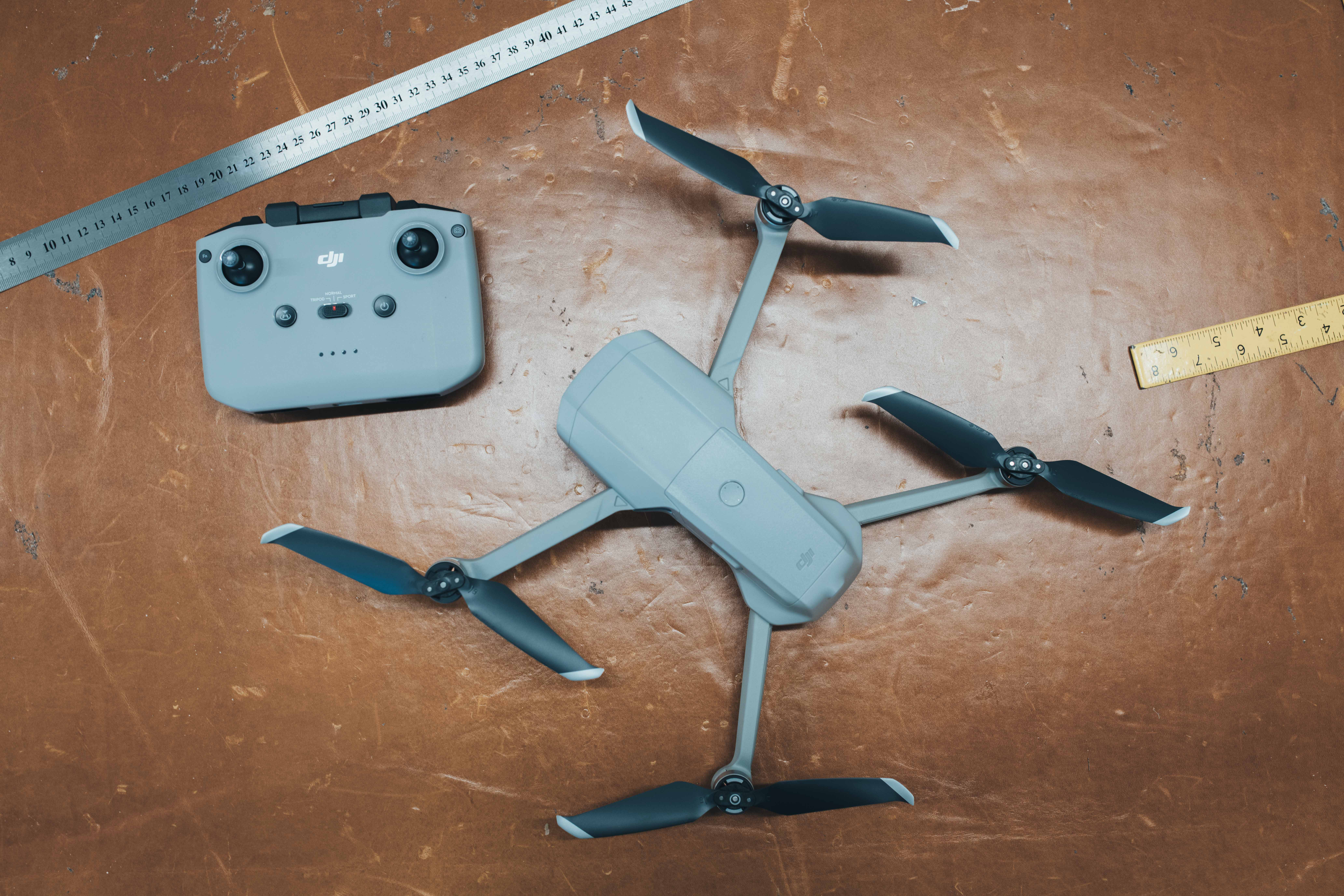 Even after two weeks with the Mavic Air 2, it doesn't fail to throw up surprises. The numerous built-in fly paths are so easy to use and offer a really simple way to capture cool content, such as a Helix mode that sees the drone swoop around the subject in a circle and a Rocket mode that starts with the subject in frame and then flies upwards to great altitude.
DJI even offers SkyPixel, which is essentially its own social media channel for sharing creations with the drone-owning community. HDR video and SmartPhoto take a lot of the hard work out of post production, while the ActiveTrack 3.0 subject recognition takes the gimbal work out of the equation and ensures the drone doesn't hit anything, so it's easy to bag hyper cinematic action shots.
What starts off as a bit of fun quickly escalates into a serious content-creating business. The Mavic Air 2 might just be the new sweet spot of the entire DJI range and my new favourite toy.
Tech specs
| | |
| --- | --- |
| Image sensor | 1/2-inch |
| Photos | 48MP |
Stuff Says…
A great drone for beginners and serious snappers alike, it's arguably the most accomplished drone in the current DJI range
Good Stuff
Tiny but crammed with features
QuickShot modes work brilliantly
Bad Stuff
Legislation requires you to register any drone over 250g with the CAA