Dirt Rally review
Can Codemasters recapture the old Colin McRae magic?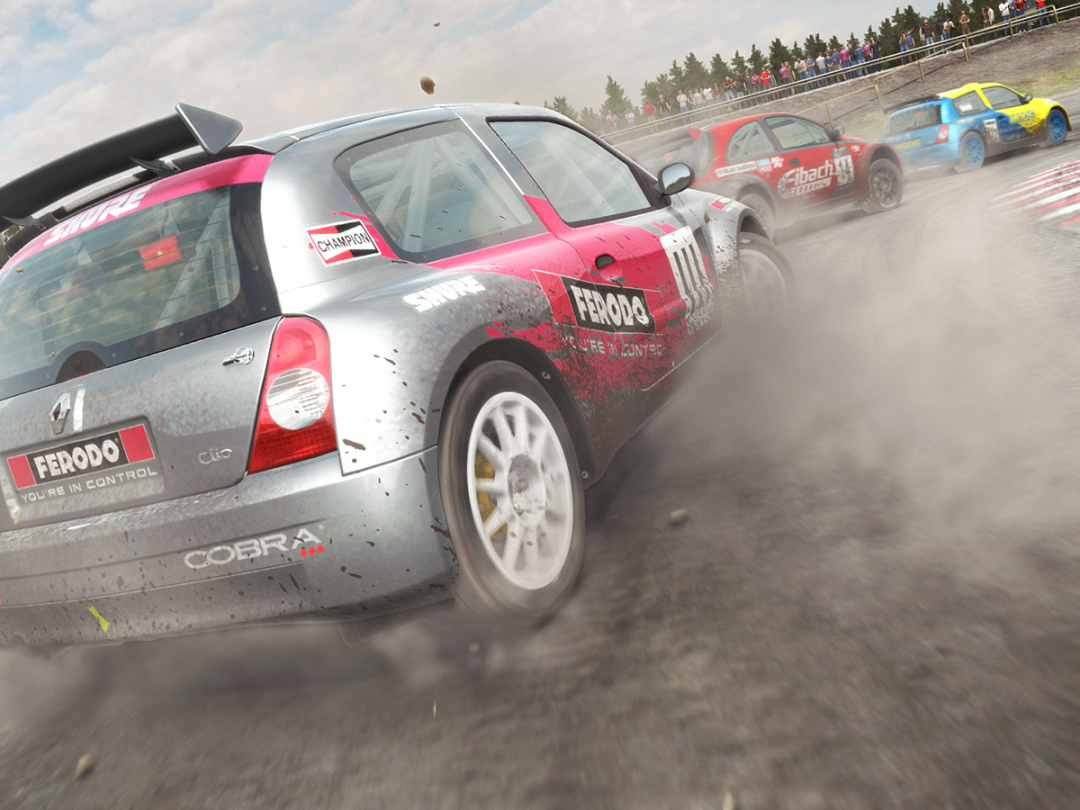 Two generations of consoles ago, you couldn't move for rally games. But then much like the sport itself, their star waned and headliners have been thin on the ground of late.
Now all of a sudden there's three to choose from. And Codemasters, a legend in these particularly foresty parts thanks to its iconic Colin McRae Rally series, is leading the charge with Dirt: Rally – a game that leaves WRC 5 and Sébastien Loeb Rally Evo eating gravel. 
The original Colin McRae Rally's magic was founded on a perfect blend of easy-to-play, hard-to-master ingredients: you'd survive a stage, beat the time and fix your car in the time available. It was a simple and addictive formula and it kept gamers of all creeds pressing x for one more try. Over the years, the Dirt franchise gradually eroded that formula, but it's now been reimagined as a new, more authentic concept.
Having been available on PC since last winter, this new console port is the most comprehensive simulation of pixelated rallying ever on a console. 
DRIVING LIKE MISS DAISY
It's a punishing ride. Come at Dirt with arcade thumbs and fingers and it will spit you straight off a cliff. Literally.
The speed at which the very believable scenery arrives, should you choose to linger irresponsibly on the throttle, genuinely raises the sweat level. You learn respect quickly, and once that's understood, Dirt transforms into a dazzling driving experience. In all but the most modern machinery you need to brake earlier than you think, while the game's adjustable route notes allow you rhythmically predict the sequences of flowing bends and hairpins – something that'll make you feel heroic until your time pops up at the end of a race.
Immerse yourself enough in Dirt Rally and you'll come to fear crashing, which really ratchets up the tension. Credits are not easily won and career progression is a grind. There is no flashback button either, so restarting costs you in-game credits. Surviving unscathed is a small triumph.
Rallies comprise four stages in the early 'Open' levels, and increase in length, frequency and difficulty as you level up. You periodically get a chance to service your battered car, and here the ability to hire engineers boosts how much you can fix in the time limit. But you can easily bust your budget. Crashing comes at a cost.
SURFACE PRO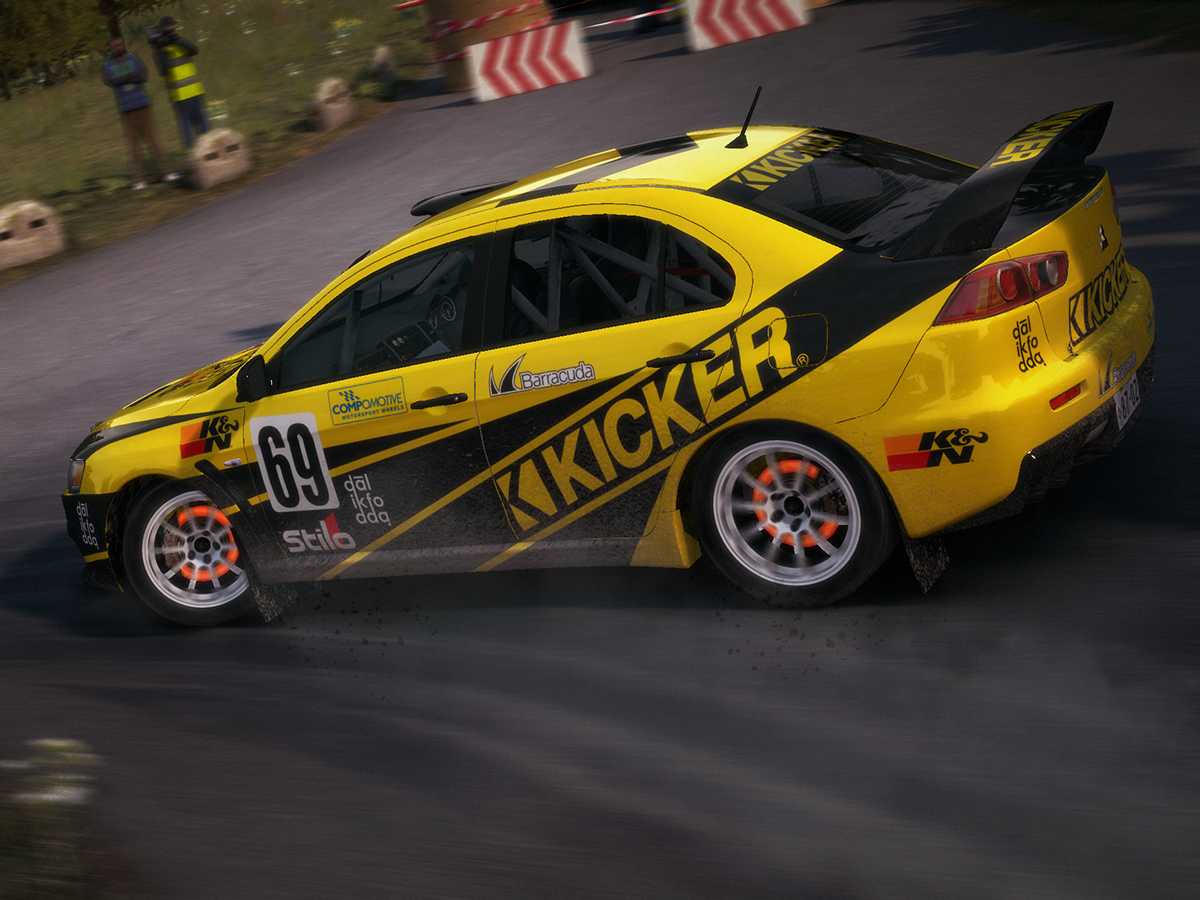 Unlike WRC 5, which has a more comprehensive roster of rallies and more realistic event format, Dirt hasn't got an official FIA license. This means there are only six different venues; Monaco, Greece, Finland, Germany, Sweden and Wales (there is also the mighty Pikes Peak Hillclimb as separate mode).
But what is there is based on real-life stages like the legendary Col de Turini (Monte Carlo) or Sweetlamb (Rally GB) and they are the longest ever included in a Codemasters rally game. On the version we tried, the loading times between stages are also probably the longest as well – at least since games moved on from tapes.
We used a Logitech G920 steering wheel on an Xbox One code, and the feedback from the different surfaces is hugely informative. As is normally the case, you know when you've hit ice in real life, though its uncanny when that same sensation of wheel weightlessness happens in Dirt. Equally you become accustomed to trusting the variable resonance of steering rumble to judge the grip in a gravel drift.
Sometimes though, this game's accuracy is such that even seeing out of the windscreen can be challenging. For example the dust in Greece – even with the wipers on – can cheat you out of valuable visual cues. Dirt takes no prisoners.
IN THE GARAGE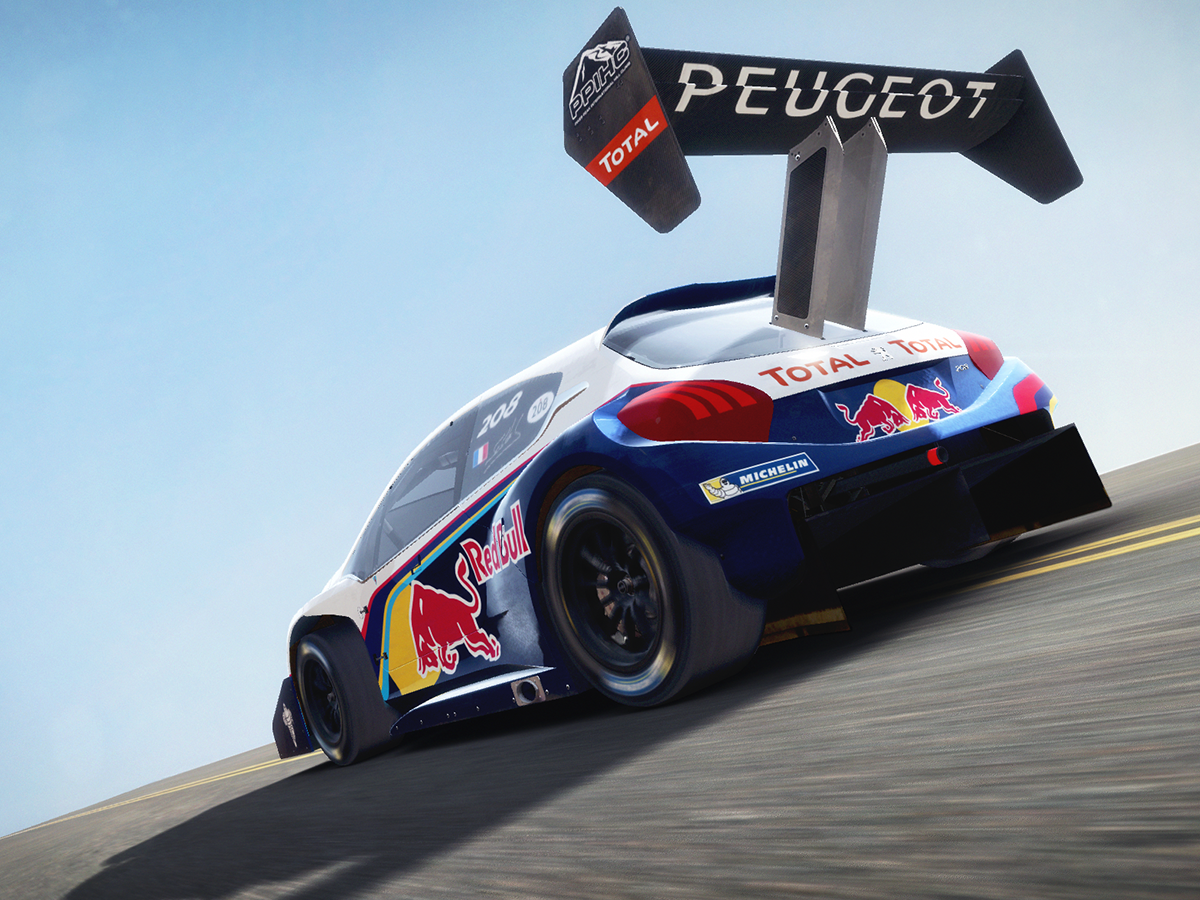 When Codemasters was building Dirt Rally, it had what was called the Periodic Table of Dirt pinned to the office wall. It featured every car to ever compete in a World Rally Championship Event.
Finding a licensing guru with a big enough Superman cape to sign them all up was always a lofty ambition. That being said, all the great eras of the sport are covered off with a fabulous collection of exotica. In the case of the legendary Group B turbo cars of the '80s, almost the entire family of flame-spitting monsters is faithfully reproduced. As you would expect, there are also Subarus and Fords aplenty, but aficionados will definitely miss the absent Toyota Celica and Citroen's more dominant Loeb models.
Still, this is a small gripe and with a plethora of skins to choose from, your attention moves elsewhere. This game is very much about the driving. And in each of these cars is a unique experience. The old two-wheel drive machines pull into corners and drag on the exit, while the modern cars grip ridiculously with their four-wheel-drive whizbangometry.
TIGHT LADDER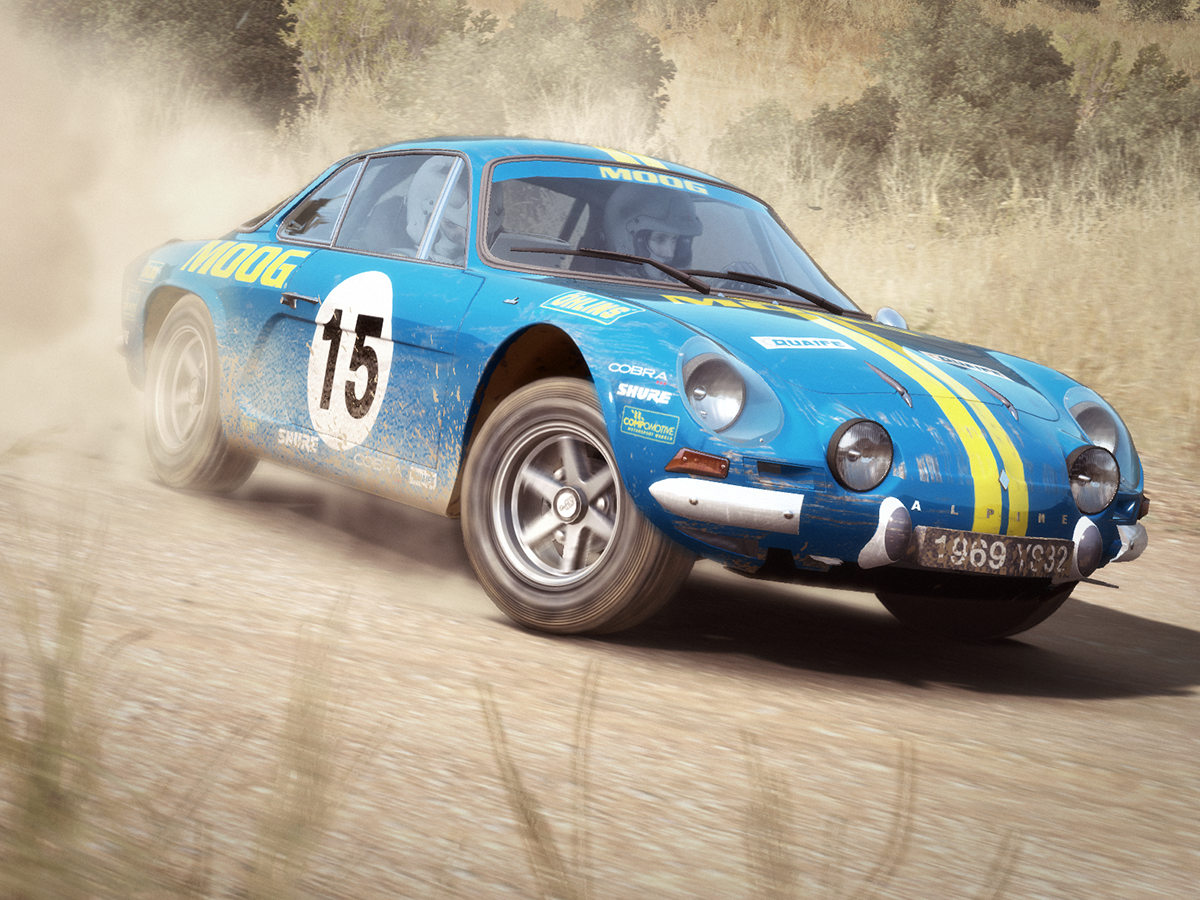 Which leads us to the game's only real flaw. The alpha version on PC featured a basic, start-at-the-bottom, six-round championship, which you must grind through to level up and buy a better, faster machine. Disappointingly, Codemasters has only slightly tweaked this, and demands too much dedication from all but the most afflicted with completionist tendancies.
Dirt Rally not an easy game to master and the Holy Grail of unlocking the mighty VW Polos that dominate today's sport isn't enticing enough to warrant this many hours of arduous gameplay. At a time when the likes of Project CARS delivers intricate and dynamic storylines, this feels lazy. Here you just pick your car from your unlocked tier and head off into the sunset… or nearest wall.
At least you can earn them through the various multiplayer modes. There is a daily stage, which allows you to post a time in an arbitrarily chosen car, or another which requires a car from your own collection (tricky when you're starting out and your garage is empty), as well as weekly rallies and private leagues which can be set up in Codemasters's Racenet system.
There are plenty of ways to compete, if you have enough cars… You can even just use the community's average split delta to measure your performance in single-player customised events – where you can, mercifully, access every car.
AND THERE'S RACING TOO…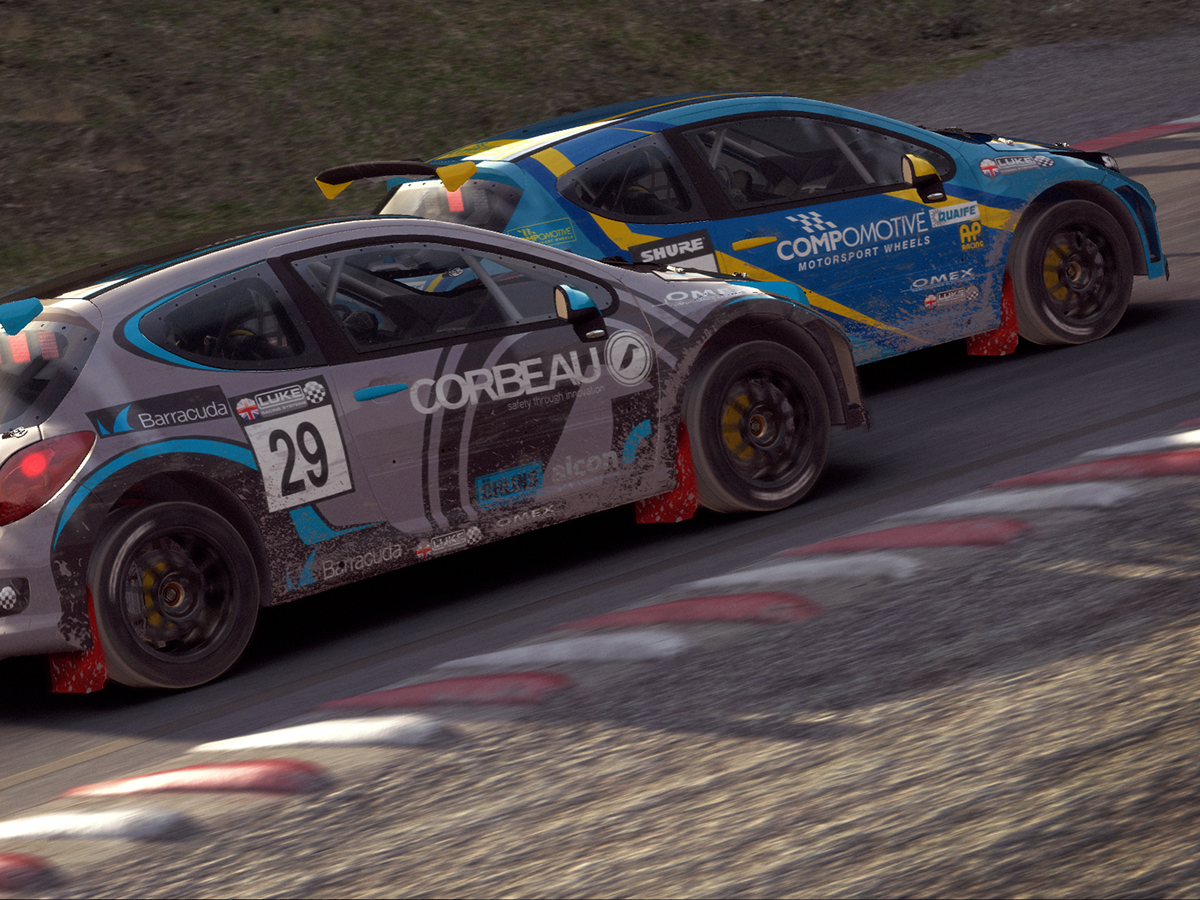 The one outstanding and inspired diversion, (and another way to earn credits), is the inclusion of rallycross. This is a sport that combines rallying with racing in short heats around purpose-built tracks. Better still, Dirt Rally does boast the official FIA license for this World Championship.
The action is frenetic and the AI intelligent and aggressive. It's just as diificult to master as the rallying side of the game. But with the same care and attention to details and faithful representation of the points and heat structure, it makes this feel like a whole other game within a game.
Not only that, but when you have reached the top level, you can race against real stars like double-world champion Petter Solberg. This whole section is brilliant, addictive and without it the game would feel threadbare.
DIRT RALLY VERDICT
Dirt Rally is the best rallying simulation to be found anywhere in the game space, but unfortunately it has to trade on this aspect alone because the basic career mode is not going to captivate you.
That's not enough to damn it though, and there is so much pleasure to be gained from blasting through a misty Welsh bog that you don't really care that much. Multiplayer is simple and engaging and gives you a real sense of competition. Rallying is back in gaming, and on this evidence, it's in heart-stoppingly healthy form.
Stuff Says…
A superb rally game for petrolheads.
Good Stuff
Stunning, addictive gameplay
Beautiful, challenging stages
Deep car catalogue
Bad Stuff
It's a little punishing
Stingey in offering up new cars
Loading levels can take a while