Coros Vertix 2 review
Can this Garmin rival go the distance?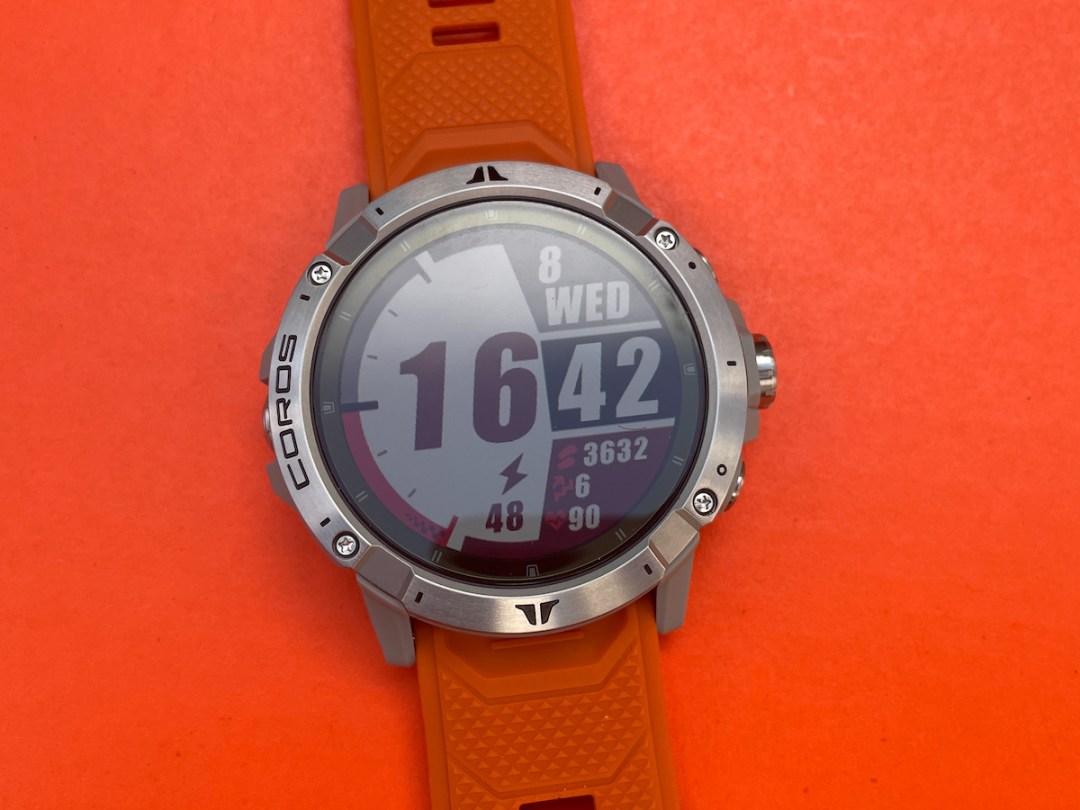 In the world of top-tier adventure sports watches, no fights rage more fiercely than the battle for the biggest battery life and the most accurate GPS.
Not long ago, Garmin launched the Enduro with 80 hours of satellite tracking time. That was a revolution. But Coros has upped the stakes further with its second-gen fully-featured flagship, the Vertix 2: it ships with a mind-boggling 140-hour GPS battery life.
And there's more to the Vertix 2 than staying power alone. With all-systems dual frequency GPS, offline TOPO maps, music storage and offline playback, plus possibly the most comprehensive suite of sports tracking, performance and training tools, this is a watch that wants to be top dog. But does it do enough to outgun the Garmin Fenix 6? We put it to the test to find out.
Price: investment grade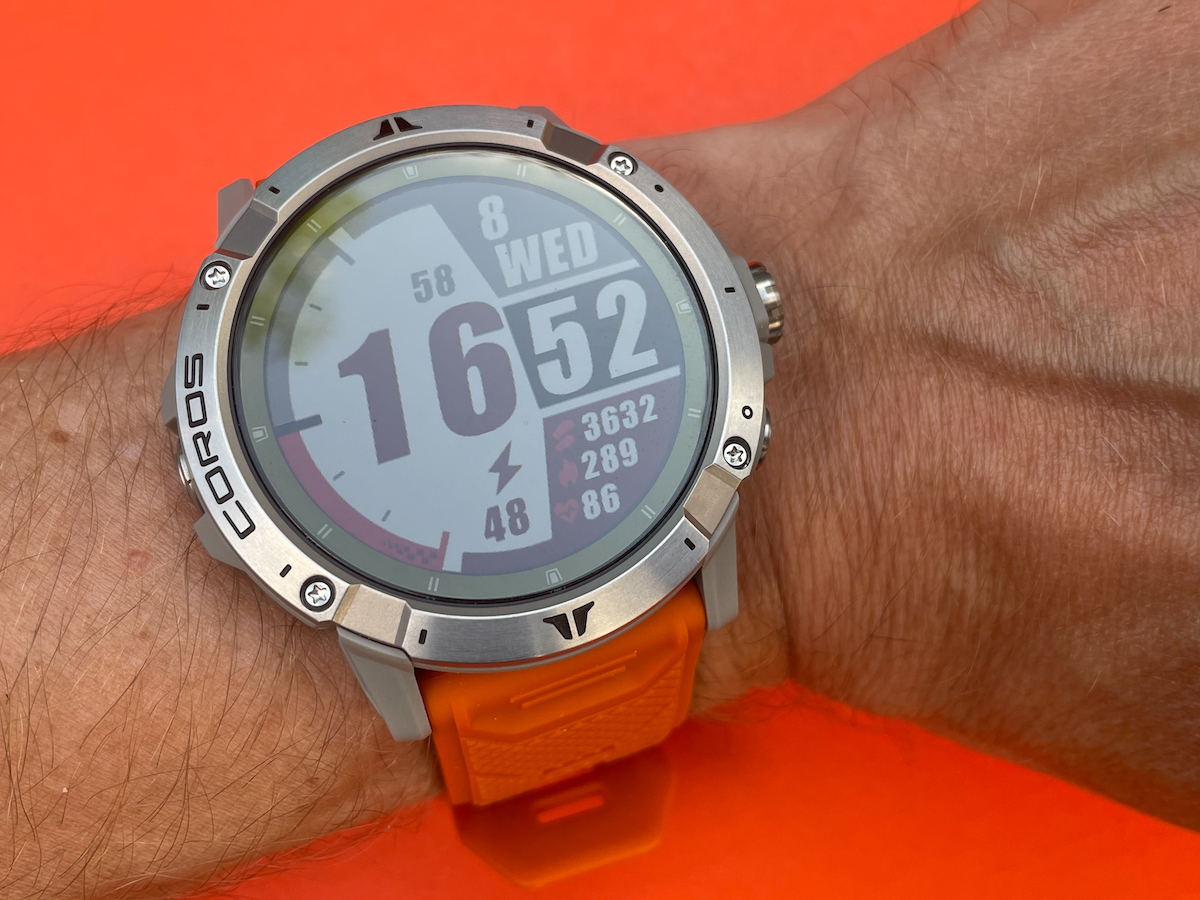 Coros has a happy habit of producing fully-featured watches at wallet-friendly prices. Bang-for-buck has been one of the brand's biggest strengths. With the Vertix 2, that's not quite the case.
At a penny shy of £600, the Vertix 2 drops into the top-tier of smart sports watches. Granted, that's £200 cheaper than the only other watch which comes close to it on battery life (the Garmin Enduro). But it's also the same as the Garmin Fenix 6 Pro – and only £20 cheaper than a standard model Fenix 6X Pro.
Whichever way you look at it, £600 is a considerable investment – and it makes for unflattering comparisons. The Coros Pace 2, in contrast, offered similar sport-tracking firepower at a fraction of the cost of its nearest Garmin competitor.
Beyond Garmin, the next nearest rivals in terms of design, spec and features are probably the Polar Grit X (£379) and the Suunto 9 Peak (£629). Though neither of these offers quite the package of adventure-tracking smarts and staying power you'll get from the Vertix 2. You can also still get the first-gen Vertix £80 cheaper – and that's without hunting for the inevitable deals now the Vertix 2 is out in the wild.
Design and Screen: basic beast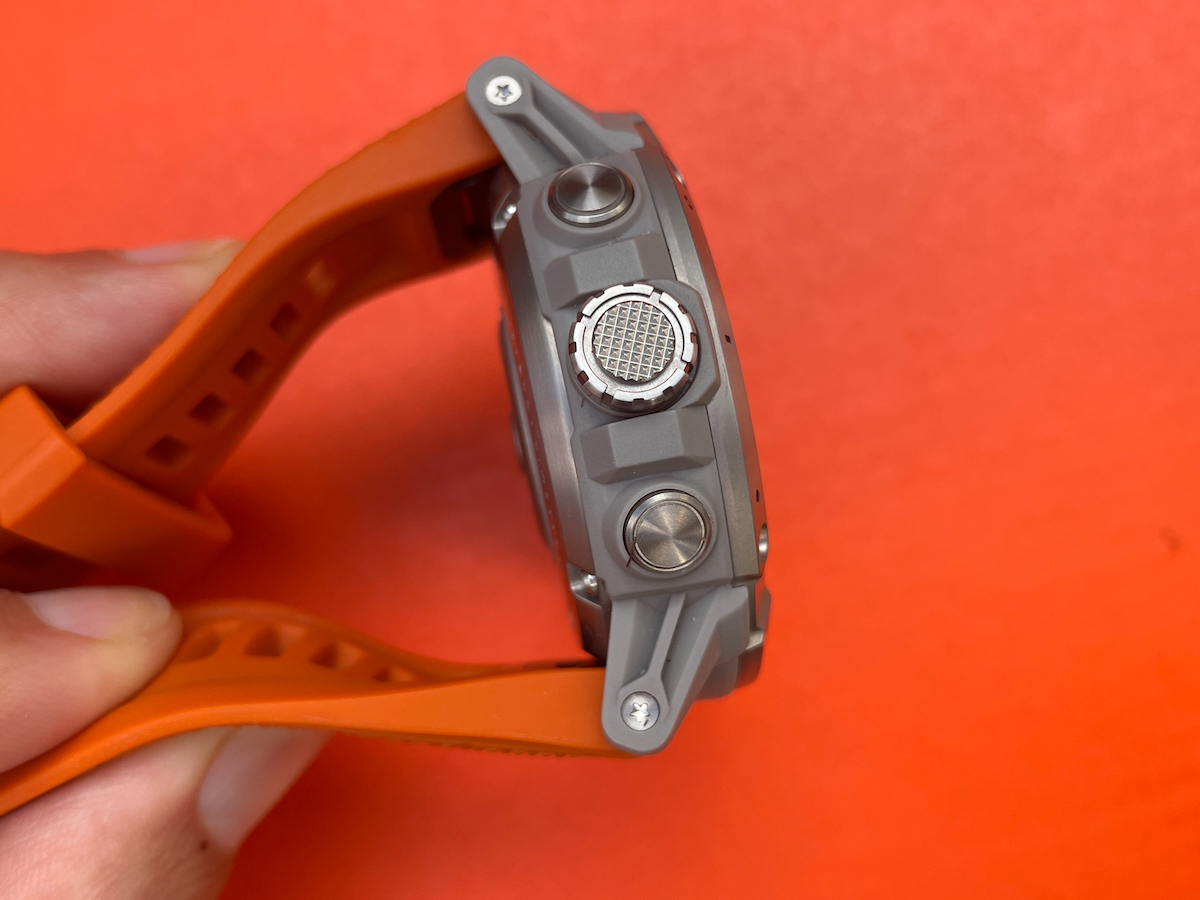 The Vertix is a beast of a watch with a no-nonsense, rugged design. At 89g, it's heavier than all but the biggest Garmin Fenix 6X Pro (93g). It's also fatter and sits noticeable higher off the wrist. The 26mm interchangeable strap we tested is wider, thicker and considerably less wearable than the nylon strap you'll find on an Enduro, too. You can get nylon straps for the Vertix 2 and we'd highly recommend it.
Up front, the Vertix 2 packs a sapphire 280×280 pixel touchscreen display, surrounded by a slick titanium alloy bezel and casing, plus Coros' trademark two-button and crown control setup.
The screen is disappointingly dull. Colours and contrast lack punch, something which hampers the legibility of those TOPO maps on the move. The limited watch faces are also cluttered and a tad try-hard.
Behind all that you get a comprehensive selection of sensors including optical heart rate, optical Pulse Oximeter, thermometer, compass, gyroscope and a barometric altimeter.
There's also an Electrocardiogram (ECG) sensor built into the outer bezel – something you won't find on any Garmin. It's not (yet) medically approved, though it does power useful Heart Rate Variability readings to help you track health and training readiness.
Features: outdoor all-rounder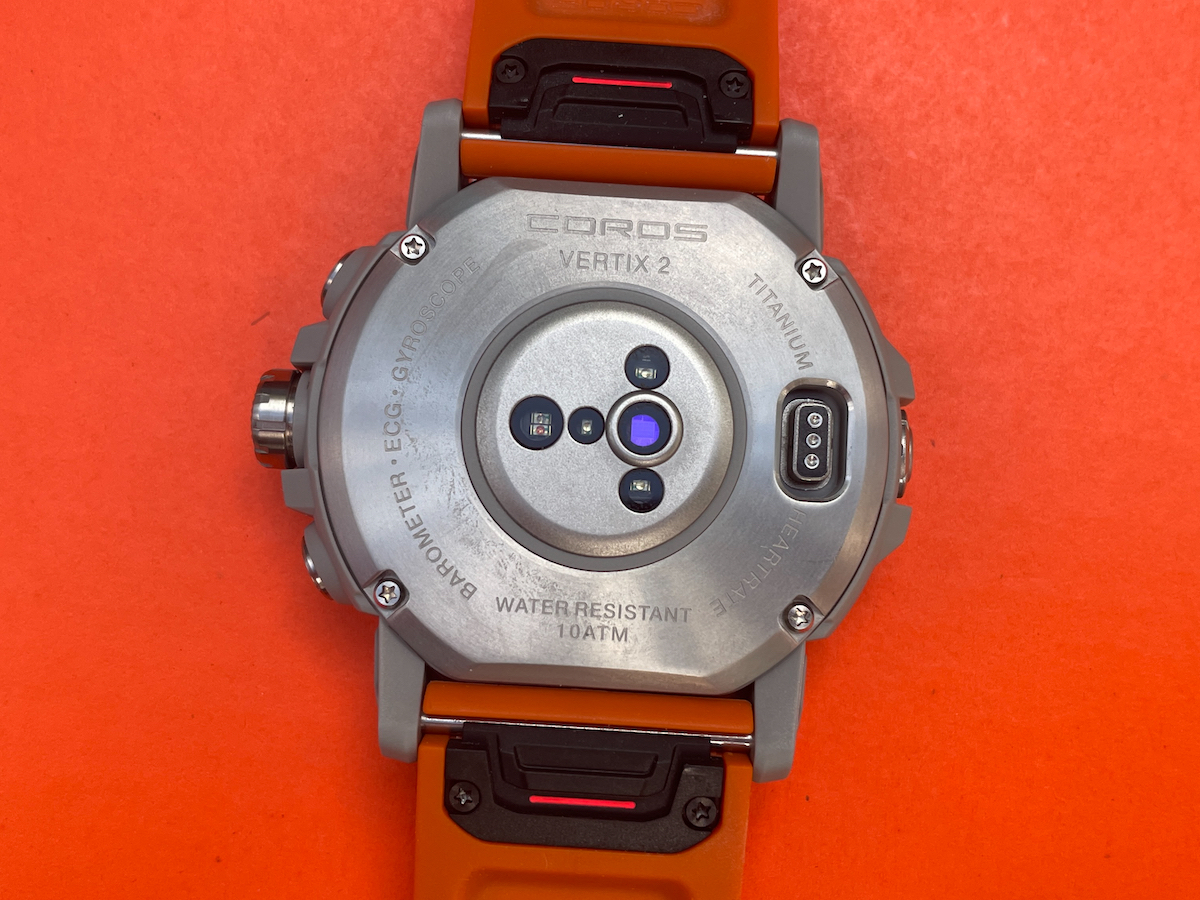 The Vertix 2 goes big on features, as you'd expect from a comprehensive all-rounder. There's sports tracking for almost every activity you can think of, with a big focus on running, cycling and swimming.
But the headlines here are mapping with Landscape, TOPO and hybrid options, 32GB of music storage for offline playback, plus the brand new EvoLab. This suite of performance insights and training tools puts Coros on a par with its competitors. It includes real-time training load, VO2 Max, pace and intensity guidance, base fitness, fatigue level, load impact and recovery time recommendations. It can also assess your running performance, provide a marathon benchmark and predict race times.
Swim tracking is similarly comprehensive in and out of the pool, with all the basics alongside things like SWOLF swim efficiency and automatic stroke detection.
As you'd expect from a watch built to tackle the wild, its navigation skills have improved. Offline maps are a definite upgrade, though the lack of turn-by-turn guidance is slightly baffling.
Beyond all the outdoor stuff, the Vertix 2 offers general activity and sleep stage tracking, though there's no menstrual cycle monitoring or the more holistic guided breathing tools you get from Garmin and Polar.
Performance: endurance runner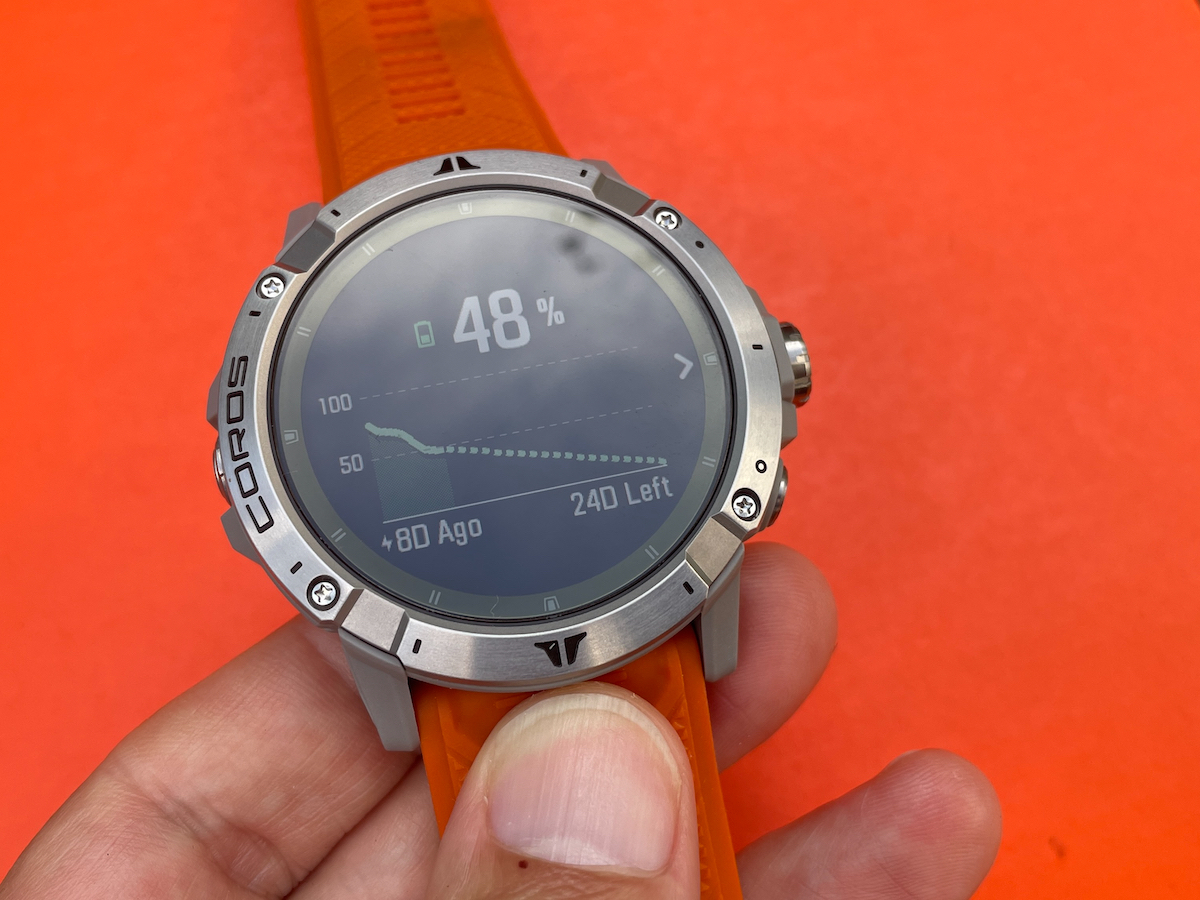 On paper, the Vertix 2 boasts up to 140 hours of battery life with full GPS enabled. That can stretch to 240 hours in UltraMax mode. It drops down to 50 when you enable All Systems GPS with Dual Frequency for extra accuracy – or 30 if you're using music.
And the Vertix 2 largely lives up to the billing. After 15 days, including 10 hours of full GPS workouts, we'd only torched 50%. A 4.5-hour full GPS marathon run burned just 7% in dual frequency mode.
In testing, we didn't find the dual frequency GPS made that much difference. Though marginally better than the Garmin Enduro and Fenix 6, post-workout maps still show us cutting through buildings. We also found it tricky to discern any marked improvements to real-time pacing reliability. Unlike the battery life, it's not something we'd buy this watch for.
The optical heart rate sensor was as reliable as wrist-based gets. We did encounter some lagging and lurching, and the Vertix 2 had a tendency to read our max heart rate high – but that's fairly standard. You'll want to pair it with a chest strap to make the most of all the BPM-based training and performance insights.
COROS Vertix 2 comparisons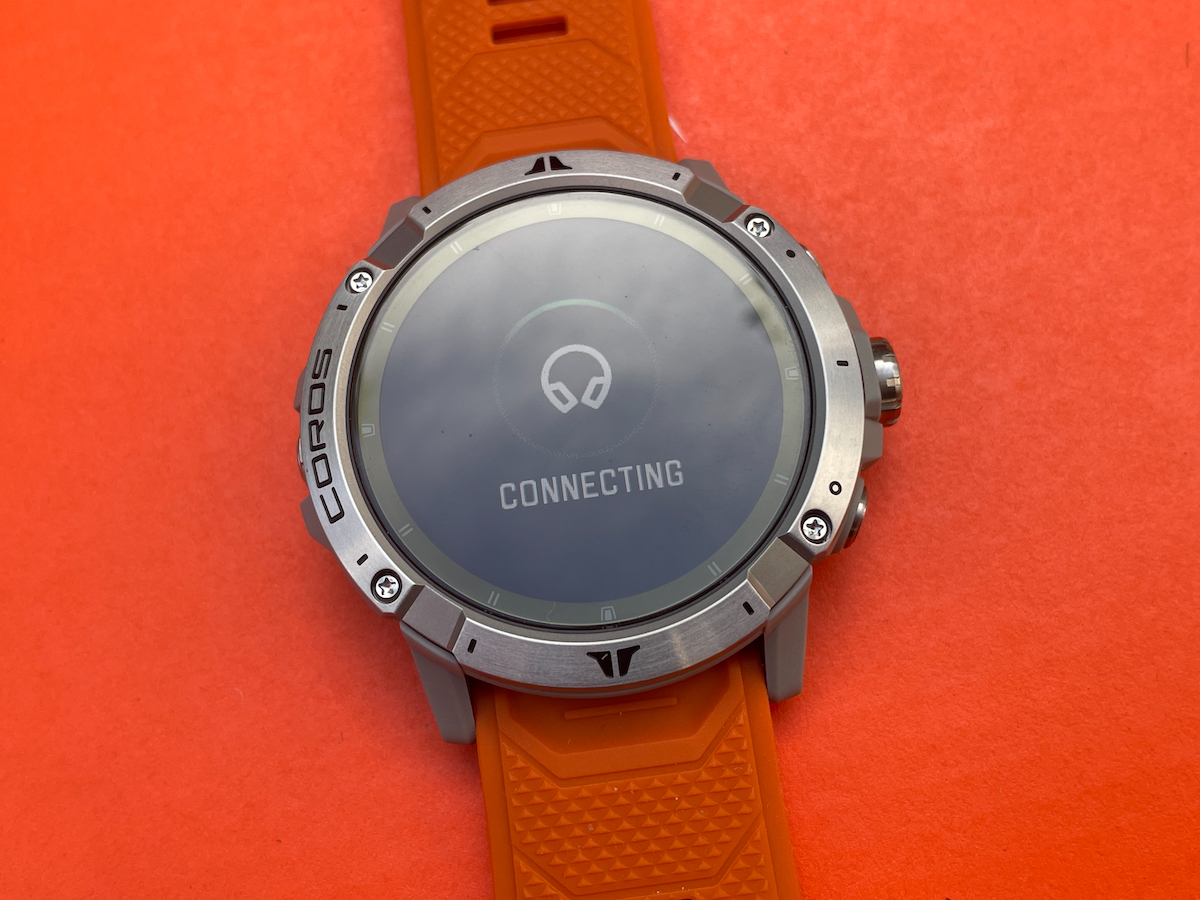 The other watches you might buy around this price are the Garmin Fenix 6 Pro, the Fenix 6X Pro and the Garmin Enduro. If you're happy to hunt out a last-generation bargain, you might also consider something from the Fenix 5 range.
If it's mega staying power you're after, only the Enduro gets close to the Vertix 2's battery life. It lacks mapping, though it does offer turn-by-turn route navigation, which some might find just as useful.
With on-watch offline Spotify and music controls for other phone-based music services, the Fenix and Enduro devices also have the edge when it comes to soundtracking your adventures.
COROS Vertix 2 verdict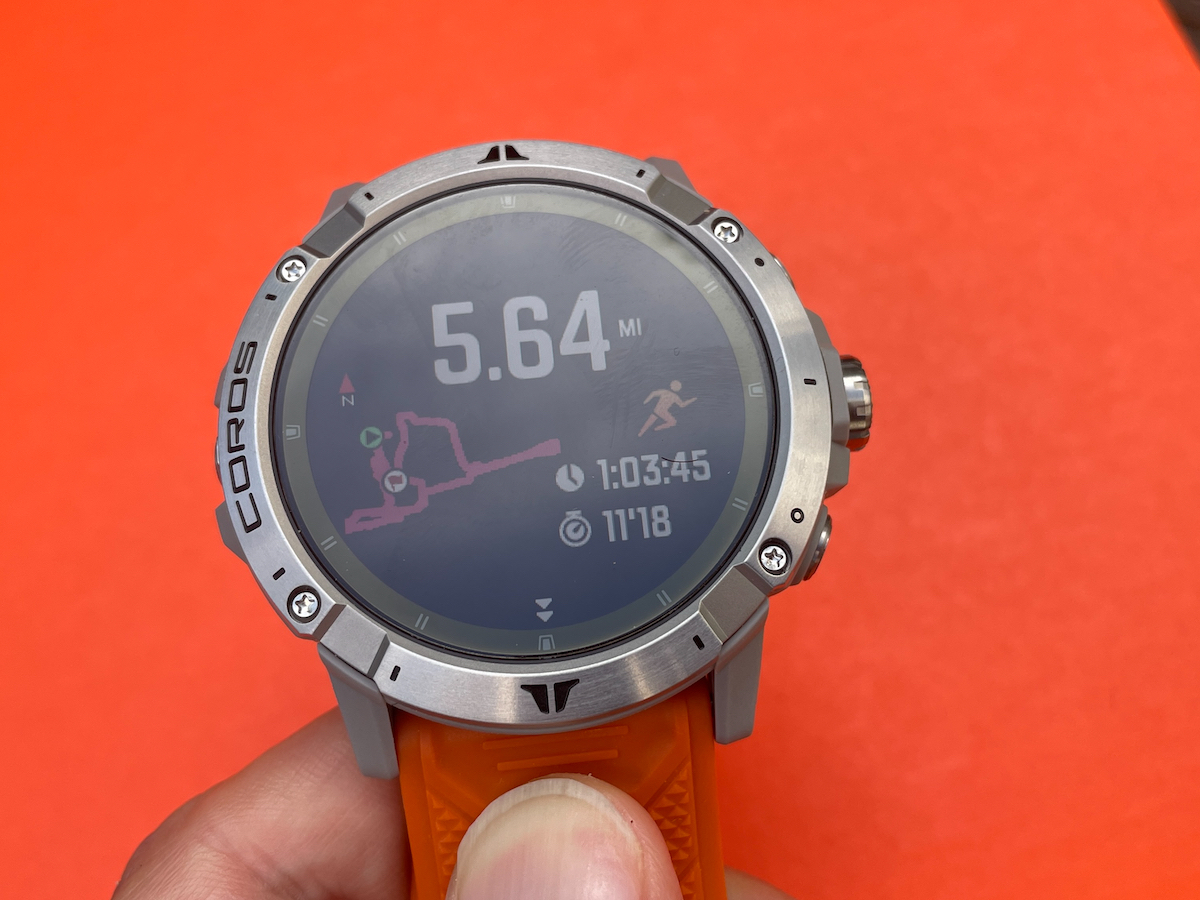 The Vertix 2 is a solid upgrade on Coros' first-gen adventure watch. Whether you're training an hour a day or tackling multi-day endurance expeditions, its battery life is beyond impressive. The luxury of once-a-month charging is almost worth the price tag by itself.
GPS and heart rate tracking are a reliable match for the competition – and but for the lack of turn-by-turn instructions, the Vertix 2's navigation smarts would be top-notch too.
Yes, the breadth of EvoLab training insights are almost overwhelming – and we found the bulky design left us often wanting to take it off when we weren't on the run. But if you've got big wrists and a bank balance to match, the Vertix 2 runs the Garmin Fenix a very close race.
Tech specs
| | |
| --- | --- |
| Screen | 1.4in 280×280 always-on LCD |
| Battery life | 140 hours (GPS), 240 hours (UltraMax), 60 days (Daily Use) |
| Water resistance | 10ATM |
| Sensors | Pulse oximeter, heart rate sensor, ECG sensor, barometric altimeter, accelerometer, compass, gyroscope, thermometer |
| GPS | Full system GPS with Dual Frequency tracking |
| Dimensions | 50.3×50.3×15.7mm |
| Weight | 89g |
Stuff Says…
If you like chunky watches, this is an all-round rugged adventurer to rival Garmin's Fenix
Good Stuff
Excellent battery life
Solid durability
Offline mapping
Bad Stuff
Bulky on the wrist
No turn-by-turn navigation