Canon EOS 5DS review
The megapixels war just stepped up a notch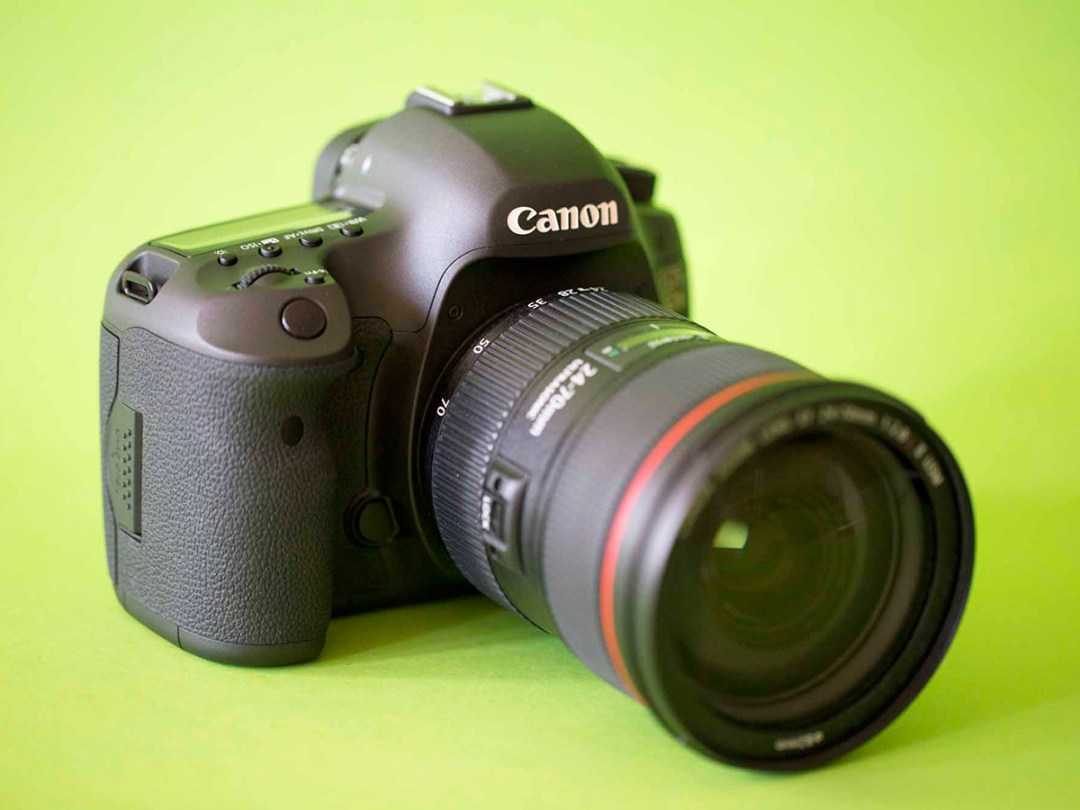 Nikon has been the king of the DSLR pixel count since its splendid 36MP D800 and D810.
'That's more megapixels than most photographers will ever need,' we thought when those cameras first launched. 'Surely this longstanding war of technological willy waving is over?'
As it turns out, we were wrong. Dead wrong. Canon's EOS 5DS has now arrived and it's packing an astounding 50 megapixel sensor. That puts an incredible amount of pictorial detail at your fingertips. Whether or not you'll actually make the most of it is a completely different matter.
The 5DS is very much pitched as Canon's ultimate stills camera. Its video credentials fall short of some other models on the market. Apparently, with great photographic power comes some compromise.
Stunning photos
The amount of detail that the 5DS is capable of resolving is astonishing. It outresolves the Nikon D810 – but, it's also fair to say that if you only intend on looking at your images at A4 or smaller, you'll be fairly hard pushed to spot the difference. For the best results, you'll need to paired up with those lenses found on Canon's recommended list for this huge resolution. That's basically anything that has been manufactured within the past four years.
When used with the correct kit, colours directly from the 5DS in JPEG images have a lovely warm saturation, while the corresponding while raw files are just a touch flatter, giving you good scope for editing your snaps later on.
Canon's new 252-zone RGB + IR metering system is also an improvement on that found in the 5D Mark III. As with most Canons, the Mark III's metering system relies on the active AF point, which can sometimes skew an exposure if you're shooting a high contrast scene. Here, with the new system, the camera is better able to assess the rest of the scene to get an overall balanced exposure in the majority of cases.
In most scenarios, the 5DS is going to come up trumps. At the dead of night or in your everyday gothic dungeon, its ISO 12,800 maximum expansion won't prove much help. Generally speaking, noise throughout this Canon's sensitivity range is kept to a minimum, so what it can do, it does extremely well.
Wait. It's got how many pixels?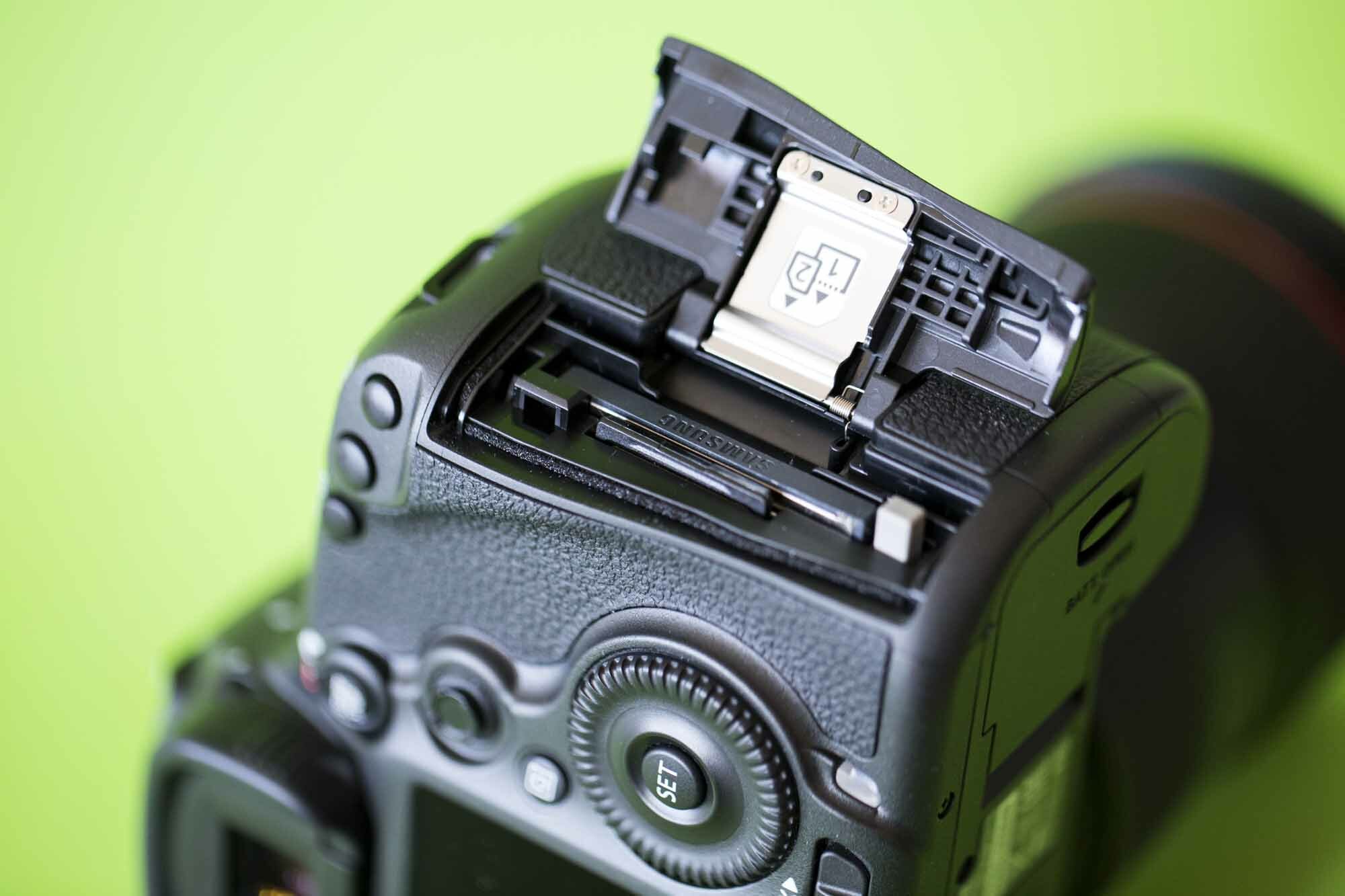 With such a huge pixel count, Canon's latest DSLR is screaming, 'Look what I can do!' Unless you're planning on printing your images the size of a bus, this show-offishness won't prove that useful for you. You'll rarely need the full size images that this sensor can produce.
That 50Mp resolution does give you good scope for cropping, which can be useful if you don't have a long focal length lens. Vibrations, and therefore image blur, will be picked up more easily with this amount of pixels, but Canon has made some changes to the build of the camera (when compared with the 5D Mark III) to reduce those vibrations, such as strengthening the base plate and tripod mount, and using a higher quality resin for the body of the camera.
Processing power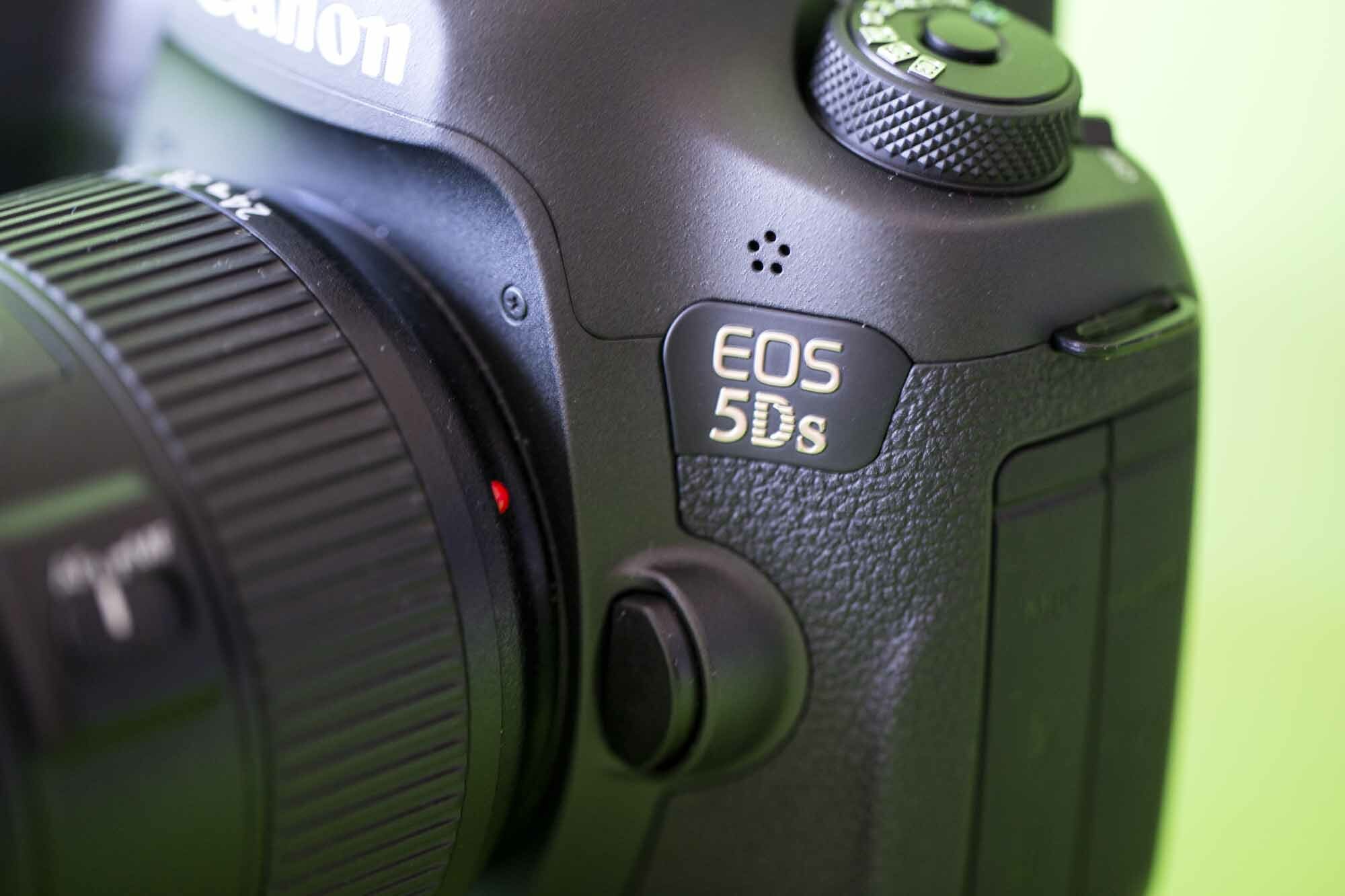 Any DSLR with a ridiculously high resolution is also going to need the processing power and memory capacity to back it up. Put frankly, files from the 5DS are whoppers and you're going to need some hefty cards to go with it – those 2GB tiddlers just don't cut it anymore.
A 64GB card is capable of holding around 600 photos when the quality is set to highest raw and JPEG quality. Something like the Canon EOS 6D, with the same settings applied, can hold around 2,000.
The knock on effect for processing has meant that Canon has equipped the 5DS with not one, but two super-fast Digic 6 processors. This means that the buffer clears quite quickly (when you're shooting JPEG only), which is good news for those who like to capture action. That said, this is not an ideal camera for sports photographers by any means.
Anyone who uses the 5DS will notice the short delay in presenting your images for preview after you've just taken them. If you're the sort of photographer who likes to double check every shot, you could find this slowness frustrating.
Snap happy autofocus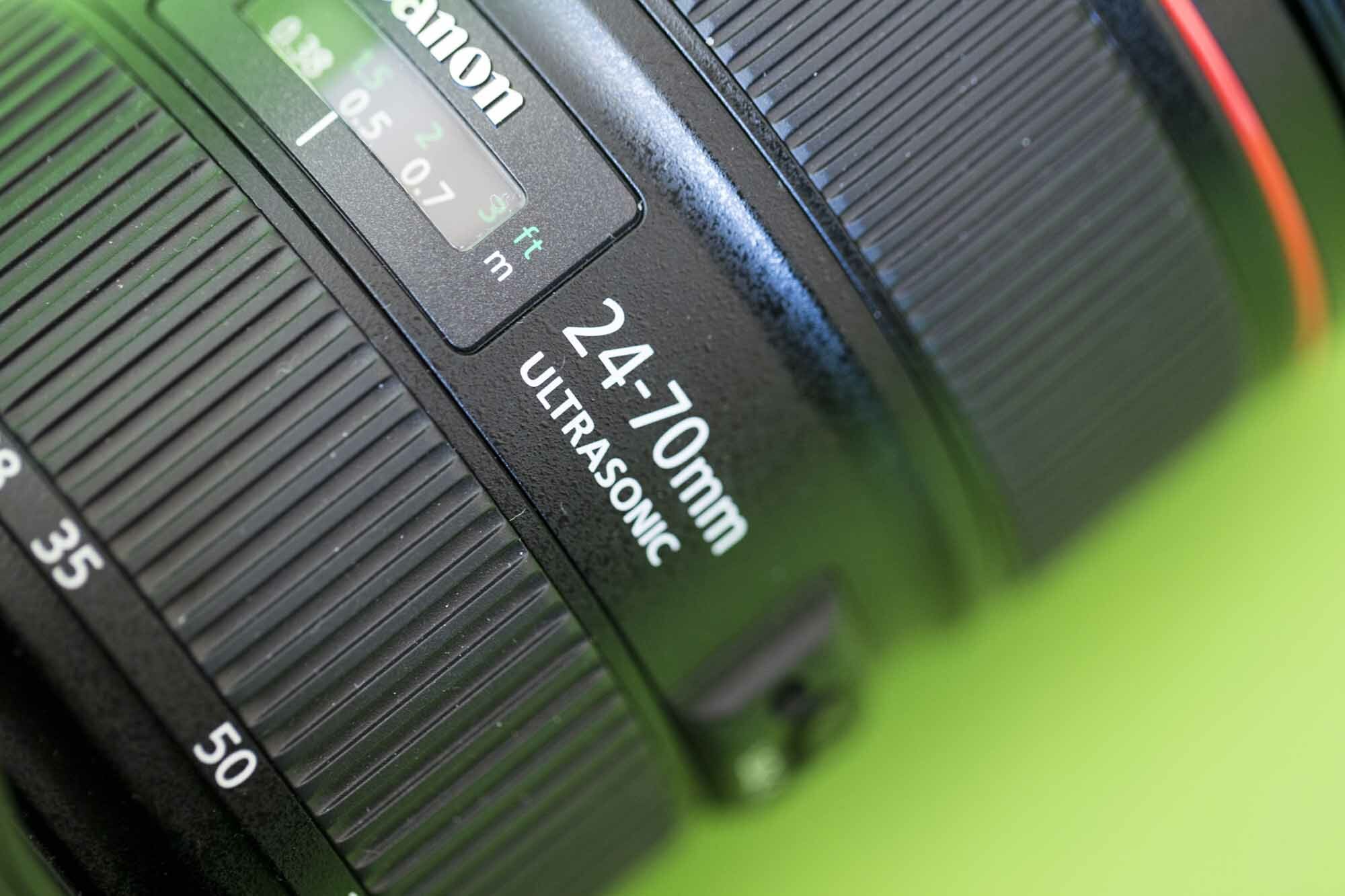 In contrast, focusing is swift and accurate, and only drops in terms of speed when you're in particularly dark conditions. It's difficult to provoke a false positive (where the camera tells you it's focused when it hasn't), and it's only the very pitch blackest of situations which fail to deliver any result at all.
All those extra pixels can cause problems when you're shooting handheld, as a wobble can introduce image blur when you examine closely. If that's something you think you'll want to do, you'll want to use quicker shutter speeds than usual – especially if you're photographing a moving subject. While it's unlikely that you'll notice too much of a blur at regular viewing sizes (such as A4), you'll start to see it when zooming in close at 100%.
Canon EOS 5DS vs 5DS R – what's the difference?
Despite being two cameras with very similar names and very similar feature sets, the 5DS and 5DS R differ in one significant way: the latter comes without an optical low-pass filter.
Sitting between the lens and the sensor on almost every digital camera on the market, a low-pass filer's purpose is to remove high frequency image information from the light passing through. Without a low-pass filter, shooting repetitive patterns – such as the weave of a tweed jacket or a chain-link fence – on your camera can result in unsightly, distracting moiré or false colour effects.
However, low-pass filters also remove information which means less detail, something that many photographers don't want, particularly if they're not shooting the sort of subjects that cause moiré. So with the 5DS, they have a choice.
Born with bulk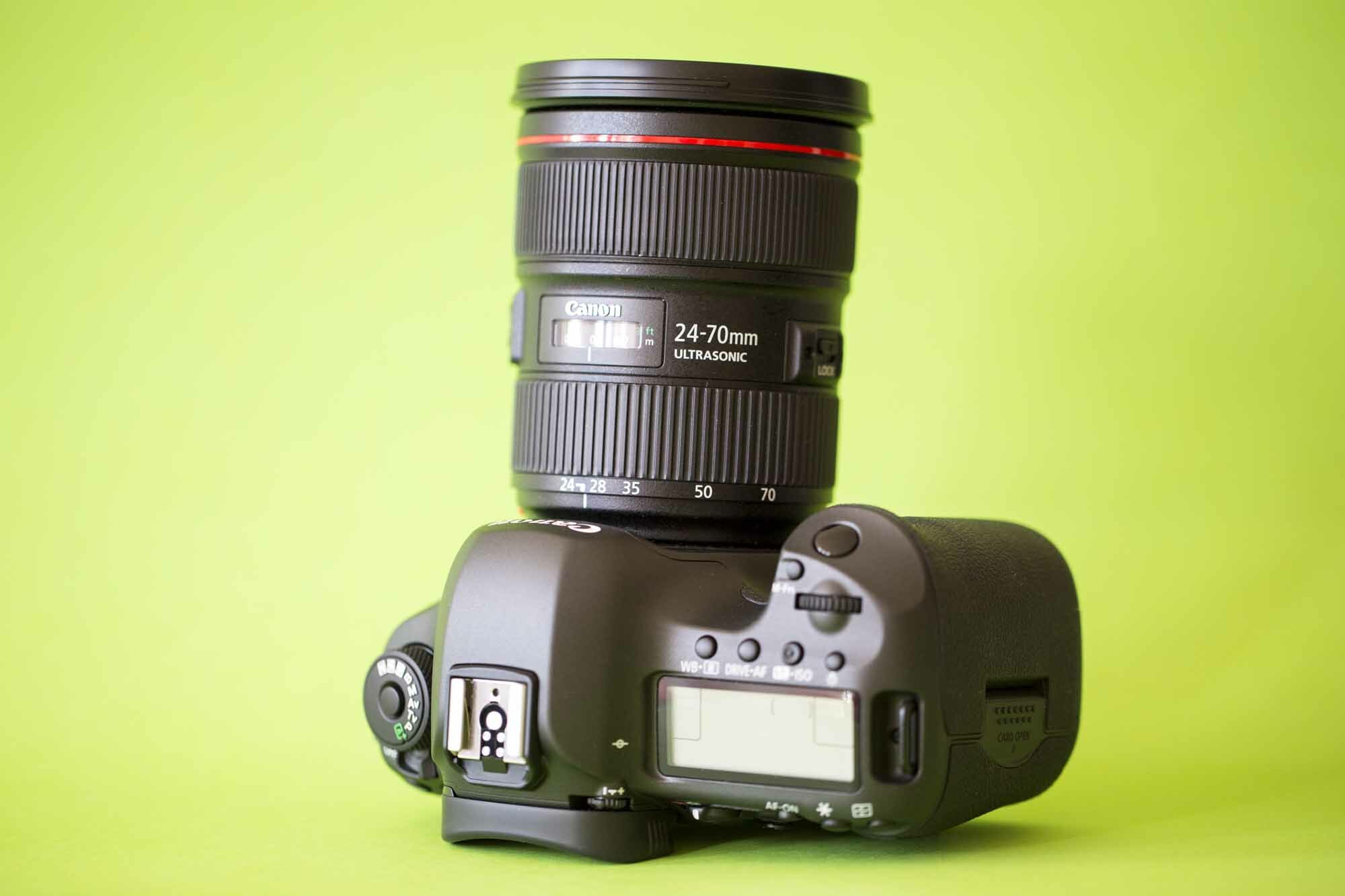 With all this photographic power packed into the 5DS, you can hardly expect it to be small. If you've used a 5D Mark III before, you should be very familiar with its chunky chassis as it's nigh-on identical.
There's a deep, textured coating with handy space for your forefinger to sit comfortably, while there's a good array of dials and buttons that give you quick and handy access for changing those all important settings.
Most pros enjoy some level of customisation, and happily that has been provided here in a few different ways – including giving you the ability to swap out functions you don't use all too often for those that you do on the Quick Menu.
The 5DS' viewfinder is large and so bright and clear that you almost feel like your view isn't encumbered by a viewfinder at all and you're looking directly at the scene. The fact that it offers a 100% field of view also means that you can compose with confidence and know that what you see is what you get.
For those of us with a propensity towards wonky horizons, the ability to display an electronic level in the viewfinder (something the 5D Mark III can't do) is a nice touch, too.
Canon EOS 5DS verdict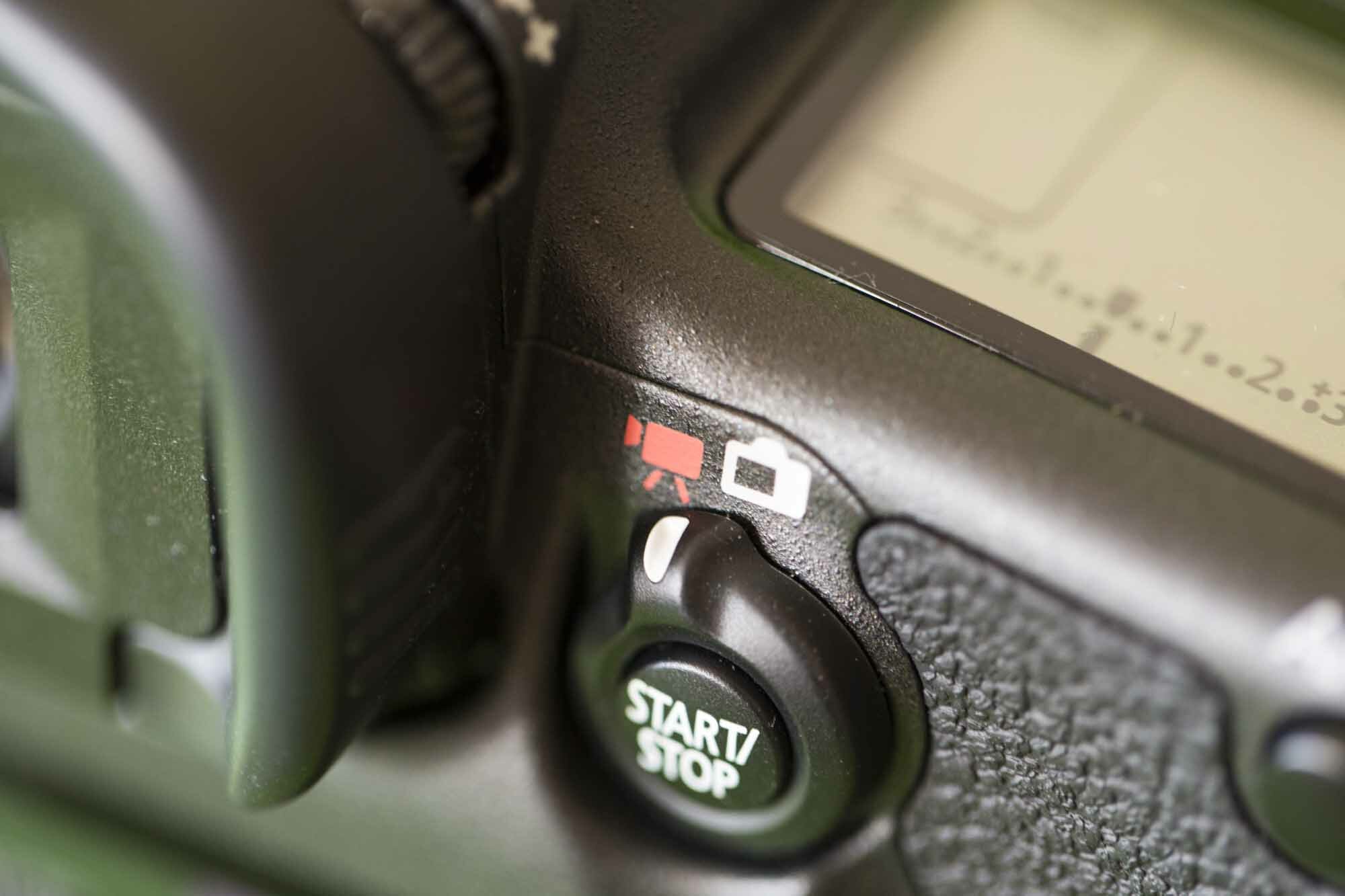 If you're already a 5D Mark III owner and are thinking of making the leap to the 5DS, it should be an extremely easy transition. You'll need to give a bit of thought as to how those extra pixels affect the way you capture images, but otherwise this is easy stuff.
For anyone looking to make their first step up into semi-pro territory, the 5D Mark III is a better all-rounder for shooting video as well as stills. The 5DS is more suited as an extremely detailed stills snapper. The images that it is capable of producing are fantastic, especially if you have the lenses to match.
Stuff Says…
A fantastic piece of kit that any pixel-peeping DSLR owner will get heaps of enjoyment out of.
Good Stuff
Top notch image quality
Improved build to reduce vibrations
Swift and accurate focusing
Bad Stuff
Maximum 12,800 ISO
The 5D Mark III is better for video