Cambridge Audio 640H-MW review
We're huge fans of Cambridge Audio's Azur range of hi-fi components – and now it's added a 160GB music server with wireless streaming talents.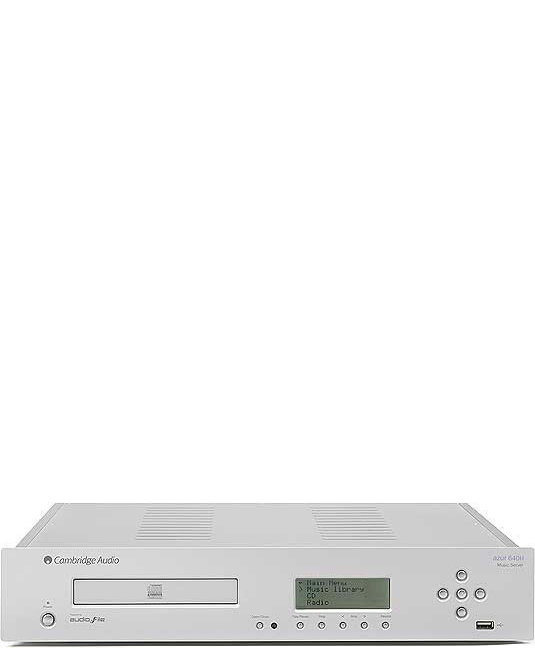 Until recently, wireless music servers remained beyond the wallet of most gadgeteers. Systems like the Yamaha MusicCast and Sonos appeared regularly in Stuff's hallowed pages, but continued to stay the wrong side of £1000.
But now some basic, cheaper options are starting to arrive. We're already fans of Cambridge Audio's Azur range of components, and now it's delivered the 640H – a 160GB music server and CD player.
A Cambridge firstFirst impressions are good. There's a whole array of connectivity options, including S-Video, PC and component outputs, Ethernet and USB ports and coaxial and optical digital outputs.
You can also make use of the 640H's wireless abilities to make nice with your computer, sharing tunes back and forth and generally fiddling about with your music collection.
Unfortunately, the 640H isn't so keen on portable hard disk jukeboxes – it's incompatible with all iPods and players that use their own operating system, such as Sony's SonicStage.
It burns
The 640H does, though, let you burn your favourite tunes to a recordable CD, a little touch other music servers don't always feature.
When you get round to ripping your CDs to the hard disk you'll find that there's little drop in quality from uncompressed quality down to 320Kbps MP3 files. Even 190Kbps will be more than acceptable for most.
If you're willing to go down to 128Kbps (don't, whatever you do, slum it in 64Kbps land) you can fit about 30,000 tracks onto the 160GB hard disk.
Good genesEven better, the 640H shares the same Wolfson DACs found in its lauded 540CV2 and 640CV2 CD-playing siblings.
That doesn't make it a disc spinner to rival those focused machines but it really isn't too shabby at all, with good timing and a high level of detail.
It's not quite the finished article in features or performance, but the 640H is a good first effort from a company with proven hi-fi pedigree.
Related reviews