Bose QuietComfort 25 review
An excellent pair of noise-cancelling cans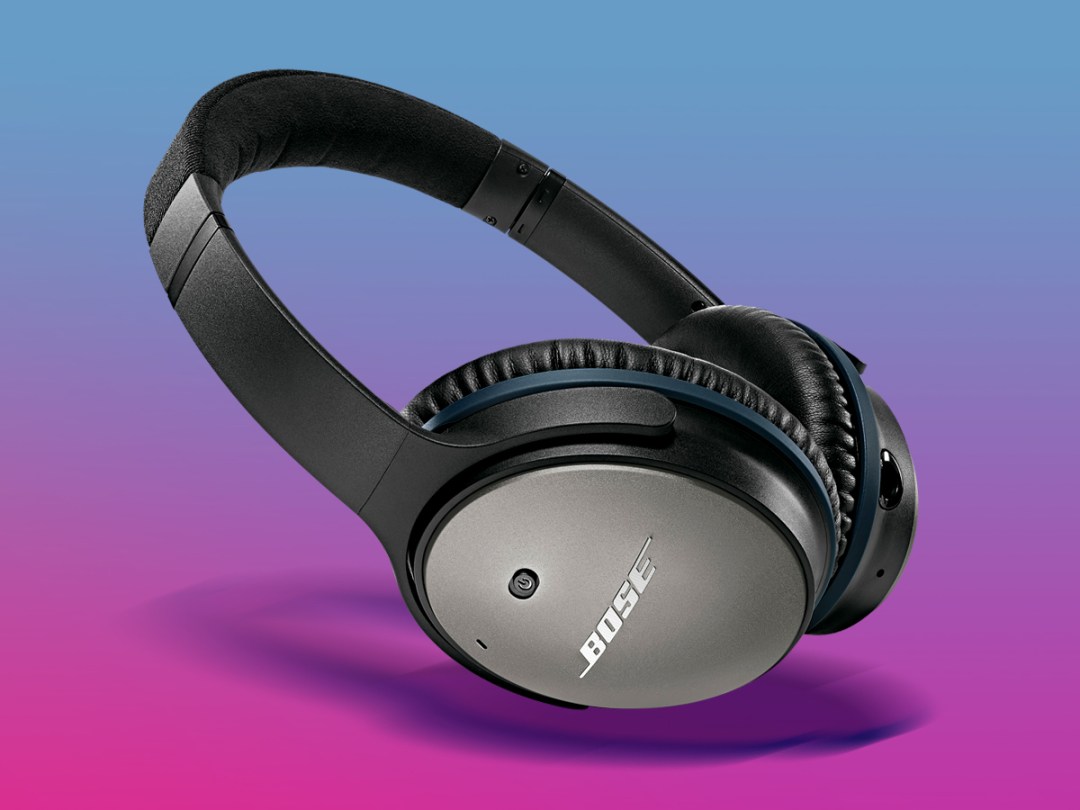 'If it ain't broke, don't fix it.' We can imagine that came up when Bose's suits were mind-mapping the successors of QuietComfort 15s, which were the market's go-to noise-cancelling headphones for yonks.
The QuietComfort 25s were always going to have big shoes to fill, but standing more for evolution than revolution, don't let us down. Want to be left alone with your music and fed up of the world having other ideas? Bose has come up with the goods yet again.
The sound of silence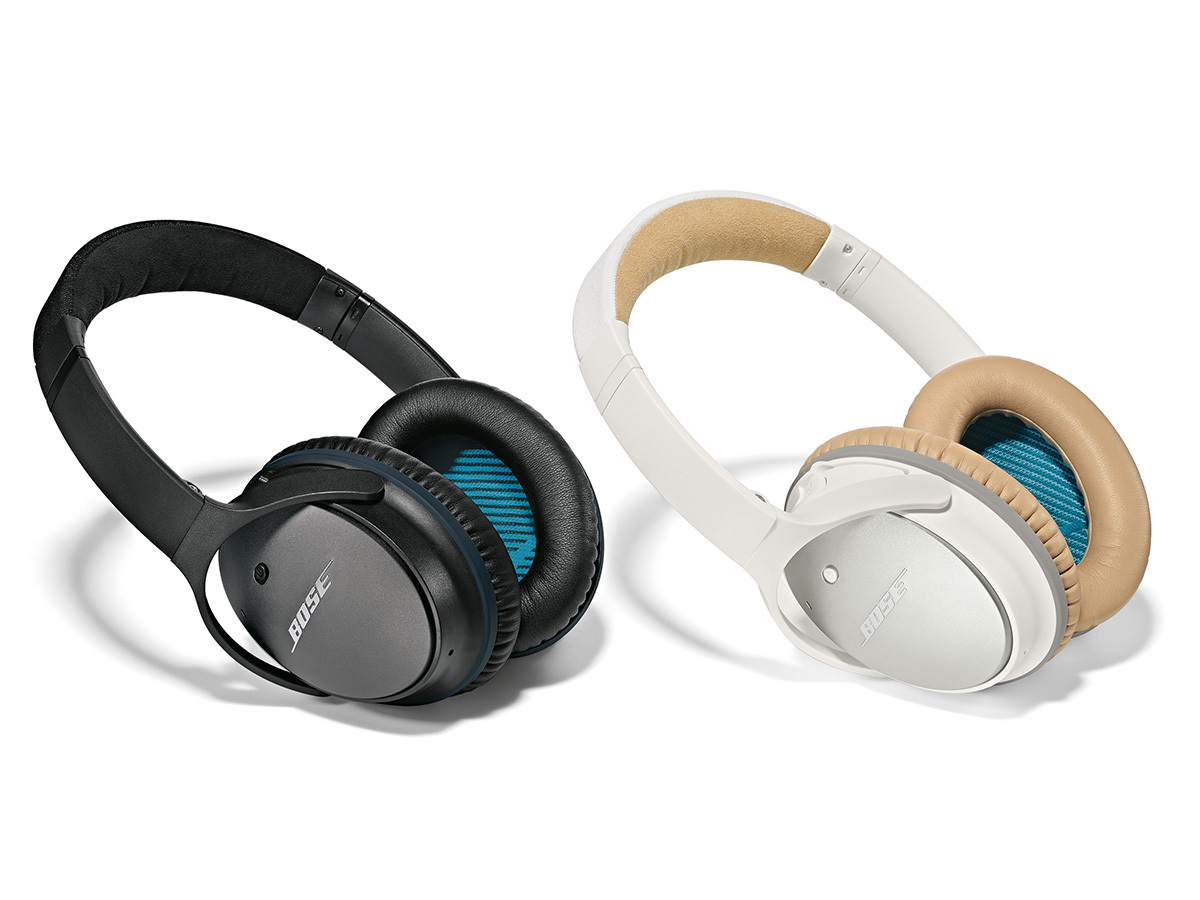 The QuietComfort line's design has been given a spring clean – there are fewer seams, a more appealing metal/plastic ratio and more attractive woven fabric/psuedo-suede headband – so there's enough to tell the QC25s apart from their predecessors. The black model now has smart blue material inside the cups, although we're less taken with the prosthetic-like beige partnering the white finish.
There's also a triple-chocolate-cookie-esque all-black 'special edition' version, which like the standard white and black can be bought in either Apple or Android flavours (the difference has to do with the compatibility of the in-line remote for call control).
Even if you aren't up to the wrath of the daily grind, the solidly built Boses will be. Pleather-coated memory foam ear pads clamp nicely over your lugs, with subtle perforations inside ensuring they don't get too toasty. Bose aren't bluffing with their 'Headphones on. World off' marketing ploy either. Switching on noise cancelling places a veil of silence over your ears so effective that you almost forget you're on a chugging, rickety train.
Bring the noise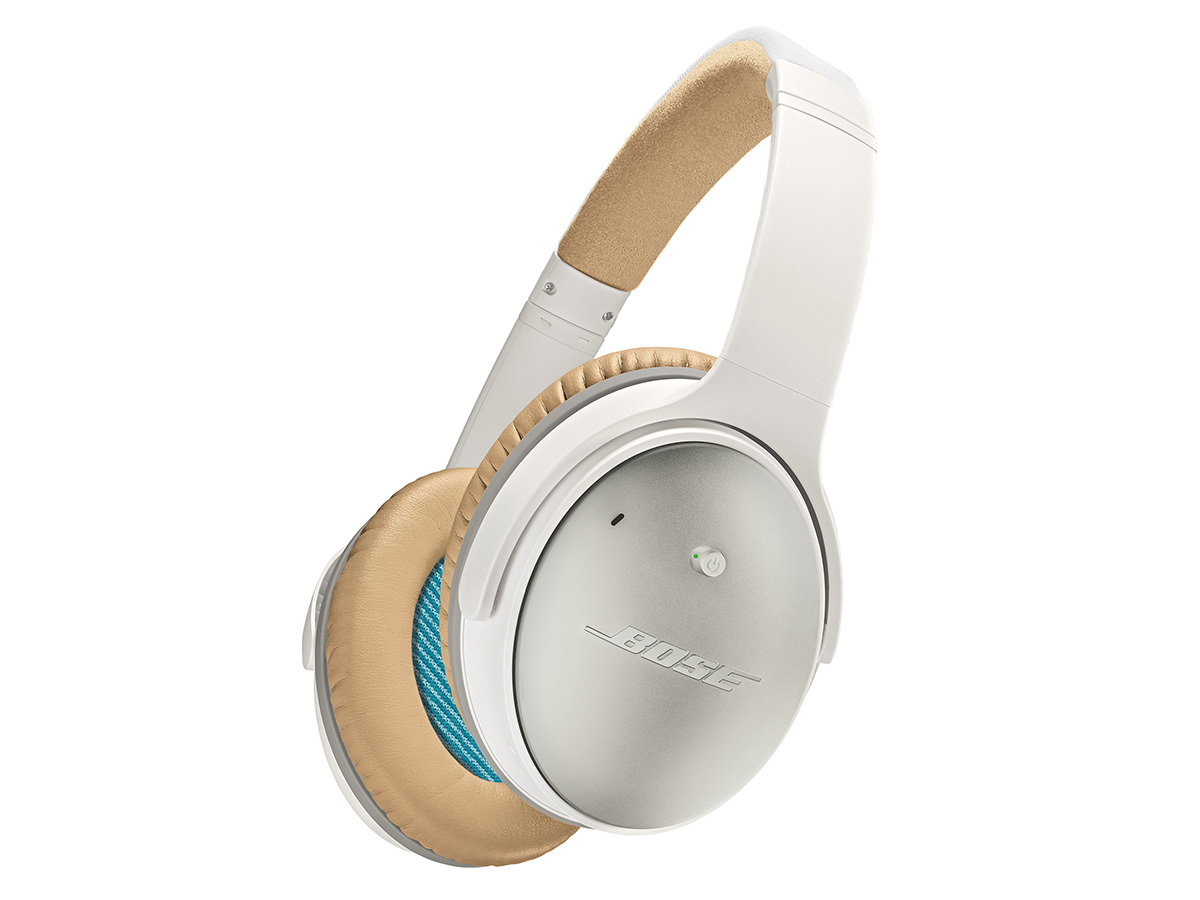 Music doesn't have to be blaring for station announcements to pass you, so be prepared to miss your stop. All noise-cancelling guns blazing, the QC25s show backbone, sounding confidently precise, agile and detailed. A muscular bass meets a smooth, insightful midrange and a sparkling open treble, the real star of the show, is given no ceiling. They have the analytical edge to unpick each section of a song without compromising its whole, and the organisation and space to avoid ever being tongue-tied.