Bluesound Pulse M review: good looks meet great sound
Wireless streaming pioneer adds 'design' to its list of talents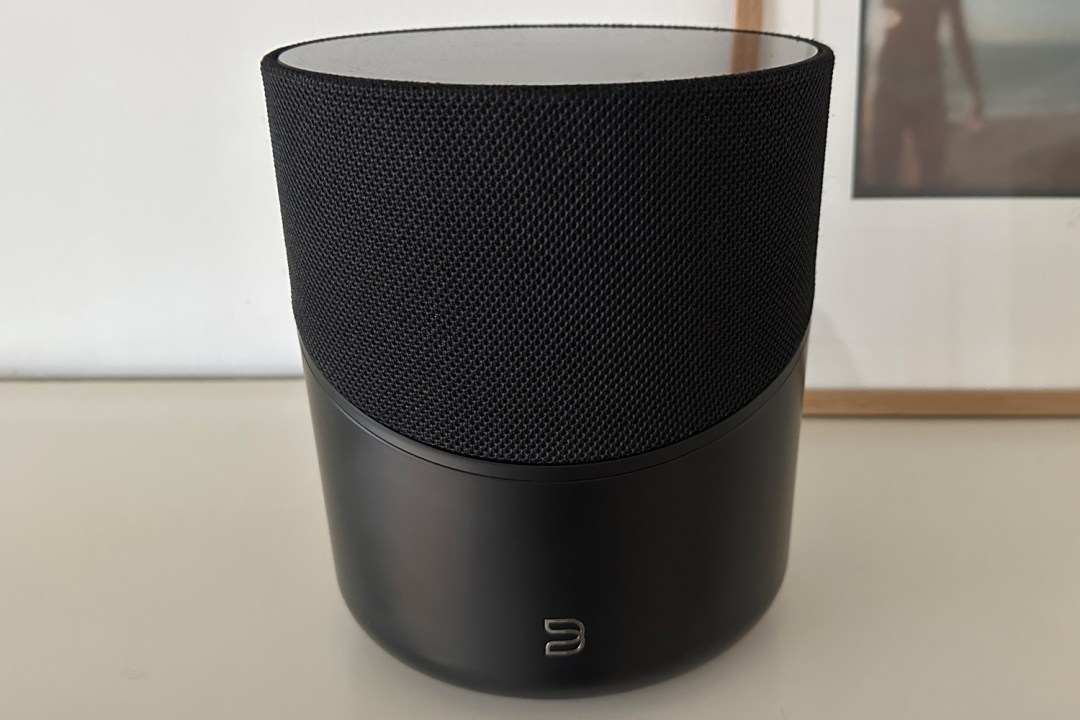 As one of the very first brands to deliver wireless streaming of hi-res music, we have plenty to thank Bluesound for. No, its speakers haven't always been the most affordable or (let's be honest) the most good-looking, but they've generally had it where it counts. With the Pulse M, the company wants to appeal to a wider, and almost certainly less minted, audience.
It also wants to win over those who like to look at, as well as listen to, their audio equipment. With the Pulse M, it's going to recalibrate our expectations of a wireless speaker. That's the theory, anyhow. Does it hold up in practice?
Design and build: Can confirm: design has happened
It may not look anything special at first glance, but believe us when we say the Pulse M marks a definite step forward for Bluesound where design is concerned.
Before now, the kindest thing you could really say about the company's speakers is that they are businesslike lookers – but thanks to a combination of acoustic cloth, high-quality plastic and a nice slice of glass for its top plate, the Pulse M is actually quite an understatedly sophisticated looker.
At 204x171x149mm (HxWxD) it's big enough to look the part, but small enough to be easily positioned. The mildly elliptical shape doesn't do any harm, either.
Build quality, as we're used to from Bluesound kit (and as the asking price demands), is basically ideal. The Pulse M feels as solidly put together as it looks, seems to be constructed to last for the long haul, and isn't going to disgrace itself where interior decor is concerned no matter if you choose the white finish or the black of our sample.
Features: Bigger is better, obviously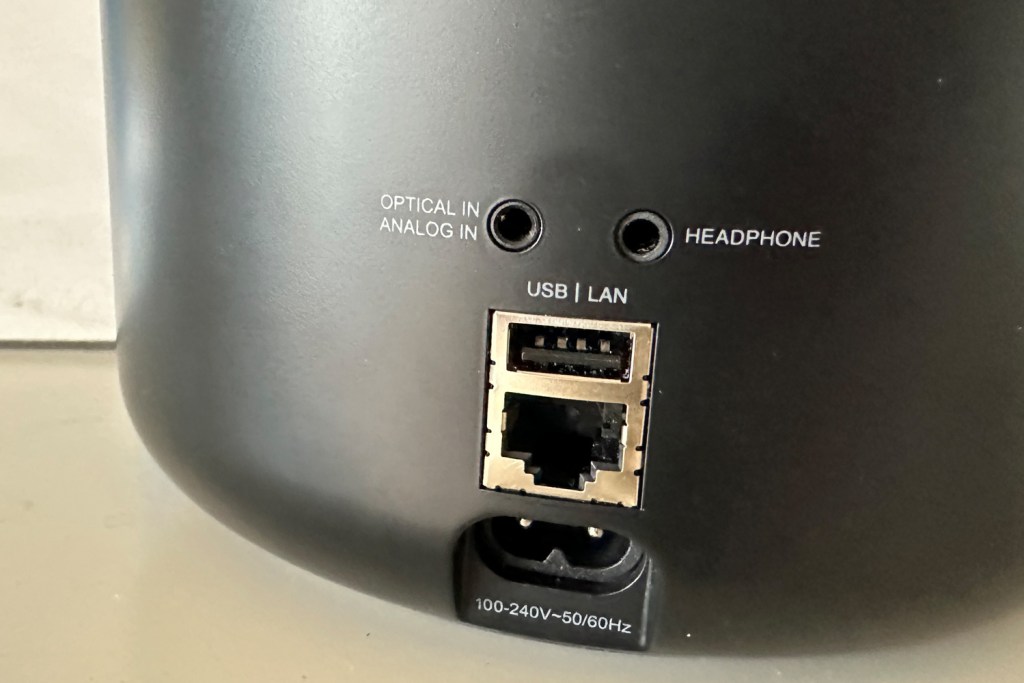 Yes, the Pulse M is a fairly conventionally sized speaker, but there are nevertheless a few quite large numbers attached. 80 watts of power, for example, isn't to be sniffed at. A 133mm mid/bass driver is quite sizable too; it faces upwards behind an acoustic lens that's designed to help distribute its sound as far and wide as possible, and uses 50 of those Class D watts. The other 30 is split between a pair of 19mm tweeters which are angled out at 45 degrees from each other, in a further effort to get as broad a dispersal of sound as possible. This is an arrangement Bluesound refers to as 'omni-hybrid'.
24bit/192kHz native resolution is on the hefty side, too, and means the Bluesound's digital-to-analogue convertor is capable of dealing with authentically high-resolution audio files. The list of file types it's compatible with is extensive, including the likes of WAV, FLAC, MQA, MP3, and plenty more besides.
Getting these digital audio files on board can be done wirelessly, using dual-band Wi-Fi or Bluetooth 5.0 (with aptX HD codec compatibility). The Bluesound is a Bluetooth transmitter as well as a receiver, so can be used with wireless headphones. Apple Airplay 2, Spotify Connect and TIDAL Connect are available too, and the Pulse M is also Roon Ready.
Or you may prefer to use the physical connections. There's an Ethernet socket, a USB-A slot and a hybrid analogue/digital optical input, plus a 3.5mm headphone output and socket for mains power (natch).
Interface: (Fairly) complete control
There are some nicely implemented touch controls on the top of the speaker for playback, volume and track skip, which are all woken using a proximity sensor. There are also five little pins for presets, the specific function of which you'll define in the BluOS smartphone companion app.
It's a stable and logical app that puts you in complete charge of the Pulse M. As well as the more obvious stuff like integrating your favourite streaming services, checking for firmware updates and what-have-you, it's also the place you can set up a Bluesound-orientated multi-room or multi-channel system. This side of Sonos, it's about the most robust and stable ecosystem around.
Despite appearances, though, the Pulse M is not a smart speaker. If it shares a network with Amazon Alexa or Google Assistant speakers, they can be used to control it, but the Bluesound itself has no mics so don't bother shouting at it.
Performance: The wide open spaces
Spoiler alert: the Bluesound Pulse M is a fine sounding wireless speaker. Secondary spoiler alert: its 'omni-hybrid' layout works a treat, creating an impressive scale and spread of sound.
Like most speakers capable of dealing with hi-res digital audio files, the Pulse M does its best work when it gets the standard of content it prefers. Unlike quite a few alternatives, though, the Pulse M is just a little bit sniffy about lower-resolution stuff. Give it a 128kbps MP3 file from Spotify's free tier and it can sound fractionally blunt and lumpen. Give it a chunky MQA-powered TIDAL Masters file of Good Morning Gorgeous by Mary J Blige (for instance) via the BluOS app, though, and it really goes to town.
Low frequencies are solid, textured and loaded with detail both broad and fine. The Pulse M hits hard, but its bass is nicely controlled and straight-edged, so there's no shortage of momentum and convincing rhythmic expression. The low end is supple and agile, but it stays in its lane in order to let the midrange do its thing without impacting on it.
And as far as the midrange goes, 'its thing' turns out to be every bit as detailed and informative as the bottom end. There's real clarity and eloquence to vocalists, more than enough elbow-room for singers to fully express themselves, and the minor dynamic variations in a vocal line are picked up and delivered too. And just as with bass sounds, there's proper attack and positivity to the way the Pulse M goes about things.
At the top of the frequency range, the Bluesound summons a decent amount of shine, doesn't scrimp on the details, and controls attack and decay pretty well – but it's here that the mild drawbacks of the 'omni-hybrid' driver arrangement are most apparent. The downside of the scale of the sound the Pulse M creates and the way it spreads it far and wide is a slight, but definite, lack of outright focus. Treble sounds, in particular, can sound a little diffuse and vague, but it's equally true to say they resist hardness or edginess, even at considerable volume.
And the Pulse M is most certainly capable of considerable volume. It goes good and loud without altering its sonic signature in any way, which is good news for those listeners who enjoy a 'party on!' sort of sound. And it's equally good news for the big dynamic shifts in recordings. The Bluesound can put significant distance between the quietest and loudest moments in a tune.
Bluesound Pulse M verdict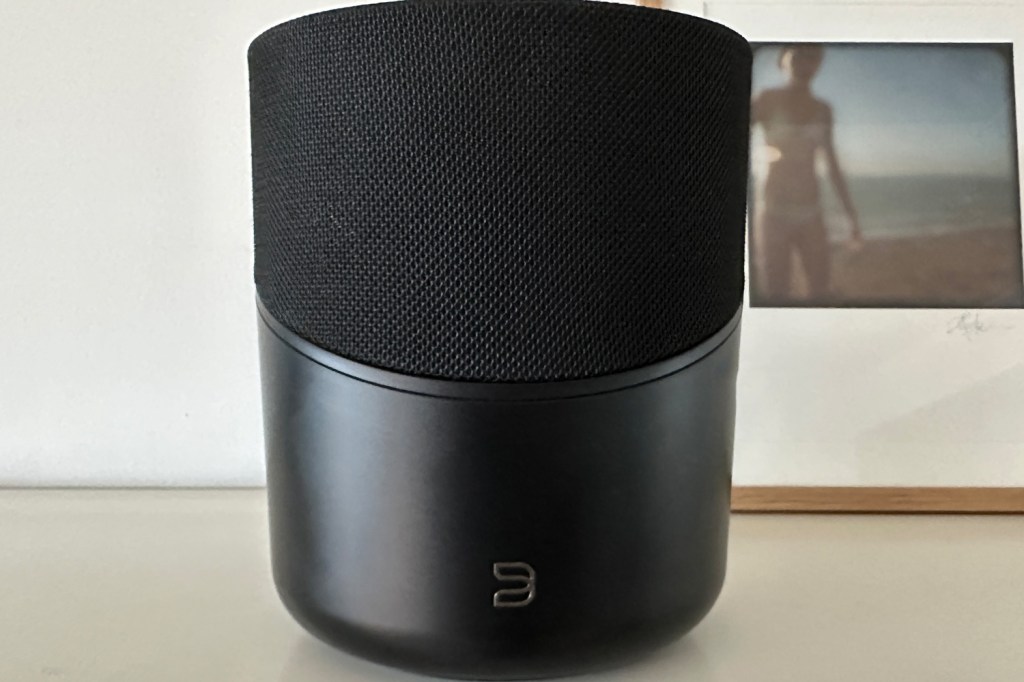 You'll need to pander to it just a little in terms of the quality of the content you feed it, and you'll have to keep reminding yourself you can't just shout instructions at it… but after that, it's basically all good.
The Bluesound Pulse M isn't the most affordable wireless speaker around, but it definitely sounds worth the outlay.
Stuff Says…
You can spend less money and get a smarter speaker, sure – but will it sound as big and convincing as this one? We seriously doubt it…
Good Stuff
Spacious, entertaining and informative sound
Good looks, good build, good finish
Useful control app
Bad Stuff
Not cheap
Not especially tolerant of lower-res content
'Big' sound sometimes = 'slightly hazy' sound