Bentley Bentayga first drive review
It's a £200k luxury limo that's as happy frolicking in the sand dunes as it is on the race circuit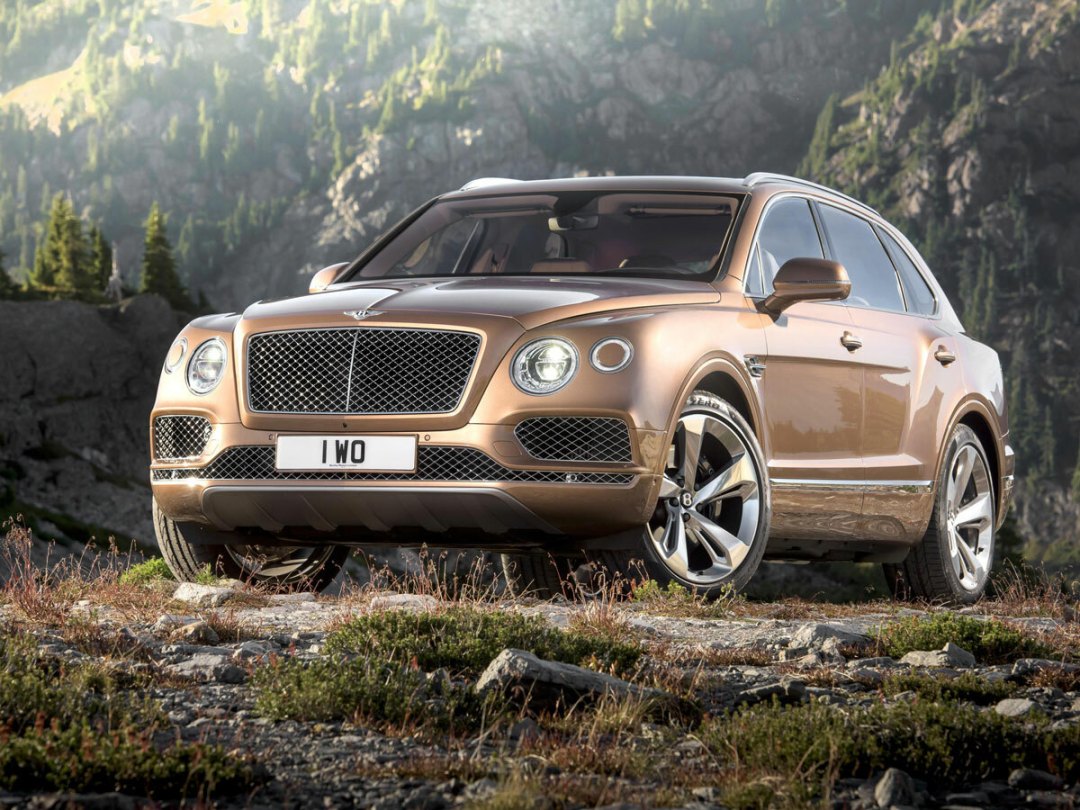 Bentley's launch for its first ever SUV involved a flight to Los Angeles, a private jet to Palm Springs, two helicopter rides and several chauffeur-driven journeys to numerous luxurious locales.
The British marque's approach to the event was similar to the thinking behind the Bentayga: big, bold, flashy and more than a little bit ridiculous. But hey, there's very little about a 600bhp SUV that includes on its option list a £150,000 BreitlingTourbillon clock that makes much sense.
It is a vehicle that wholeheartedly embraces excess, but unlike most things that wave wads of cash in your face (honestly, Bentley, that sort of excess actually makes us less likely to love something), it's actually rather difficult to dislike the world's first super luxury off-roader.
Why? Because it's simply very good.
A pothole-killing, track-slaying monster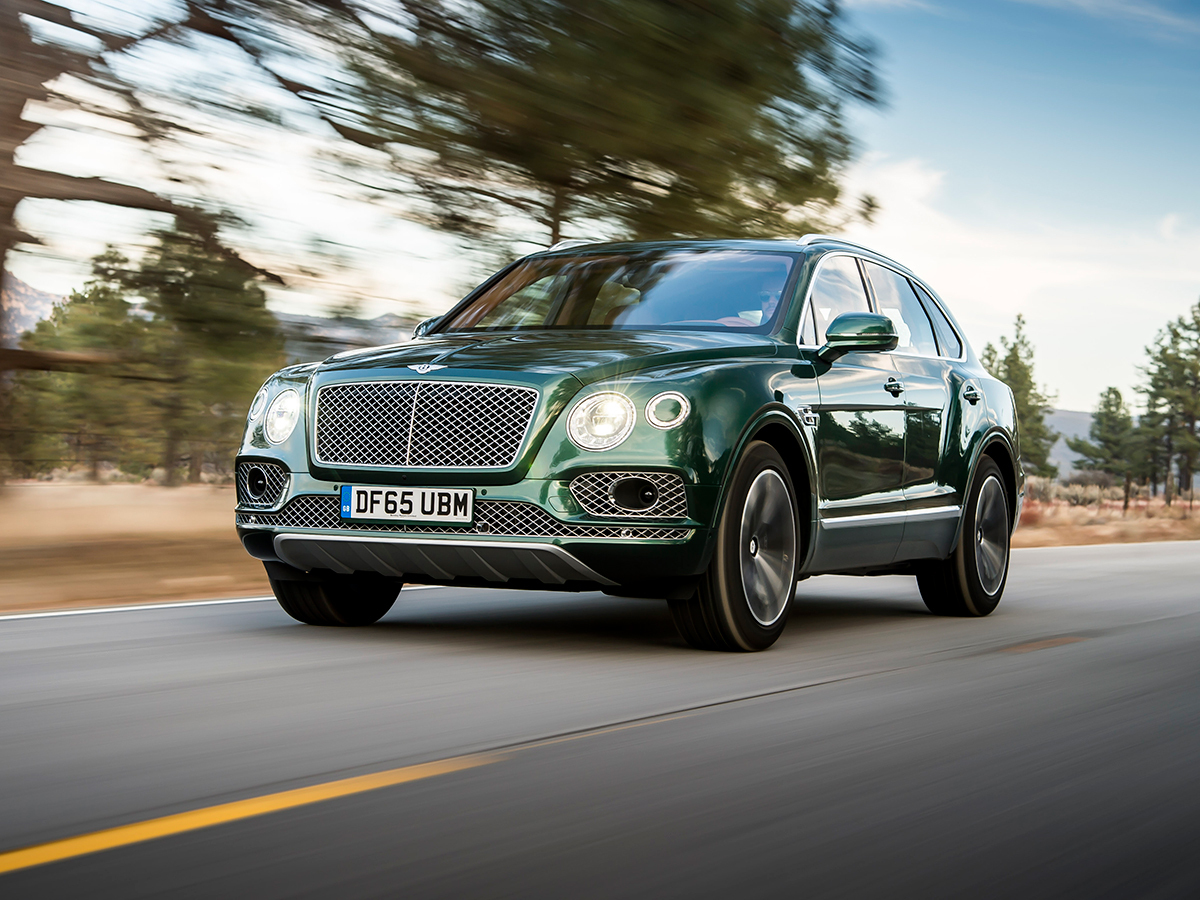 The ride is exactly what you expect from a Bentley, with a new active anti-roll suspension system that ensures the 2,440kg monster floats over potholes and flattens imperfections in the road surface.
The system is so sophisticated it requires a 48-Volt electrical circuit rather than the typical 12-Volt set ups found in most cars. This is so a dedicated computer can adjust the stiffness of the front and rear roll bars in milliseconds. It leads to a superb ride on the road and the ability to instantaneously stiffen up and attack a race circuit like a hooligan when flicked into 'Sport' mode.
But why on earth would anyone want to thrash a luxury SUV on the race circuit? It's a reasonable question but Bentley has decided its customers may want to experience the full thrust of 600bhp and 900Nm of torque that's produced by the twin-turbocharged W12 engine and as such, has tuned the car to perform like a race car when the mood takes.
Luxurious mud lover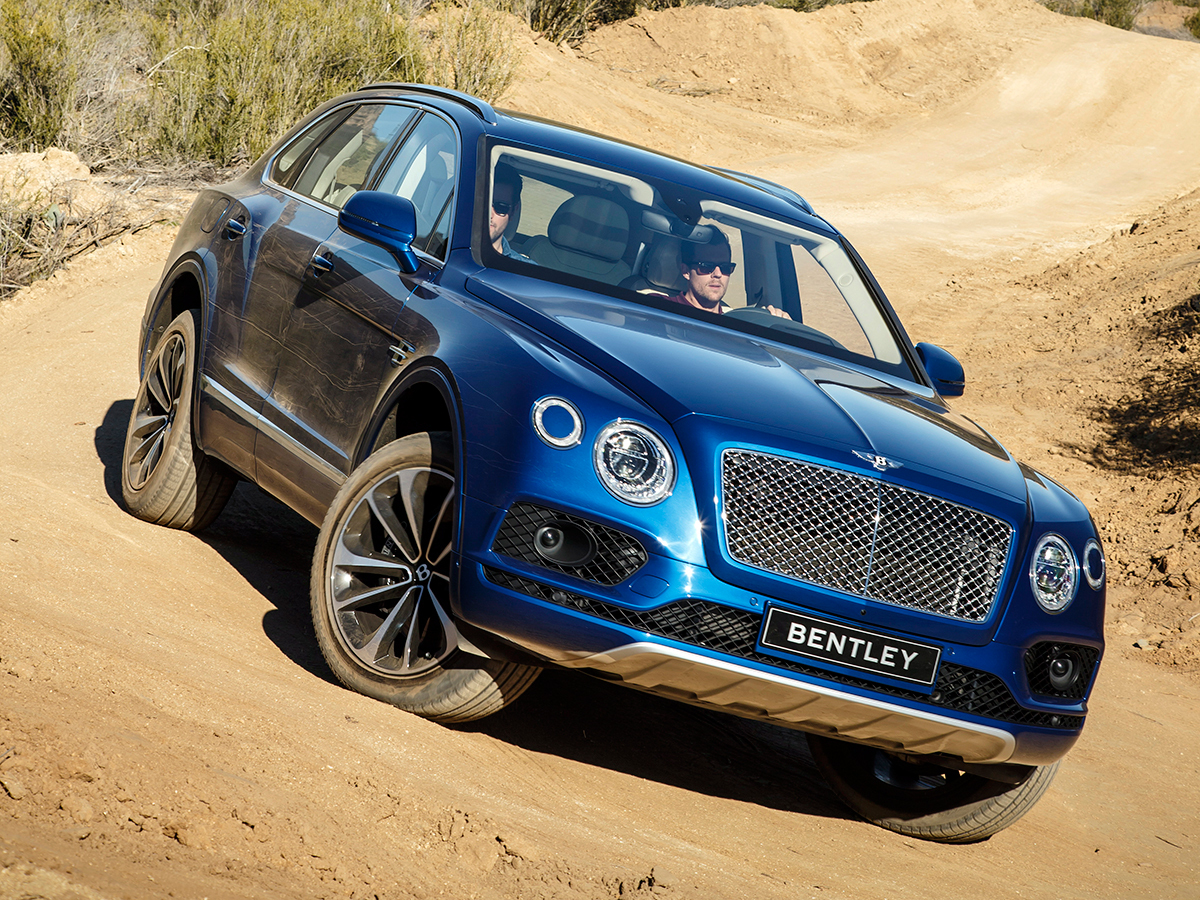 In 'Sport' mode, throttle response is at its most aggressive, the steering is sharpened and the suspension is set to its firmest. Bury the right foot and the 0-60mph sprint can be completed in 4.0-seconds and a top speed of 187mph can be reached. It's officially the fastest luxury SUV on the market but Bentley hasn't stopped there.
Tick the Off-Road Specification box in the dealership and Bentley will install a Drive Dynamics Mode dial, which adds a further four additional off-road modes. But why would anyone want to take a gentleman's club-on-wheels up a mountain? That's another pertinent question but again, the British marque hasn't scrimped on capability.
The all-wheel-drive technology and electrically adjustable ride height mean the Bentayga can tackle some impressively tough terrain. During our test, we managed to thunder around some genuinely epic sand dunes in the Palm Desert, as well as tackle a motocross circuit without getting completely stuck or breaking anything.
There's even a neat Driver Information Panel that displays longitudinal and transverse inclination, individual wheel suspension travel and steering angle so drivers can back up their badass, wilderness-crushing reputation with solid statistics.
Infotainment everywhere
We'll let you decide how you feel about the… challenging… looks, but the interior is unequivocally lavishly appointed and, in a brave move by the historically conservative brand, absolutely bursting with tech, which makes blasting around the desert dunes an even more surreal experience.
There's a pair of optional removable Android tablets in the rear, which can be used to control most of the car's interior functions or removed from the car so you can binge on boxsets should the movie choices in Business Class not excite.
Climate control functionality is taken care of by a separate removable touch-screen device, so it can be passed between the interior passengers, while the touch screen infotainment system is brand new and now supports Apple CarPlay and Android Auto.
A number of Naim audio systems can be specified, the most powerful of which delivers 1800w through an 18-speaker set-up for concert-rivalling sounds.
The delights and dangers of the options list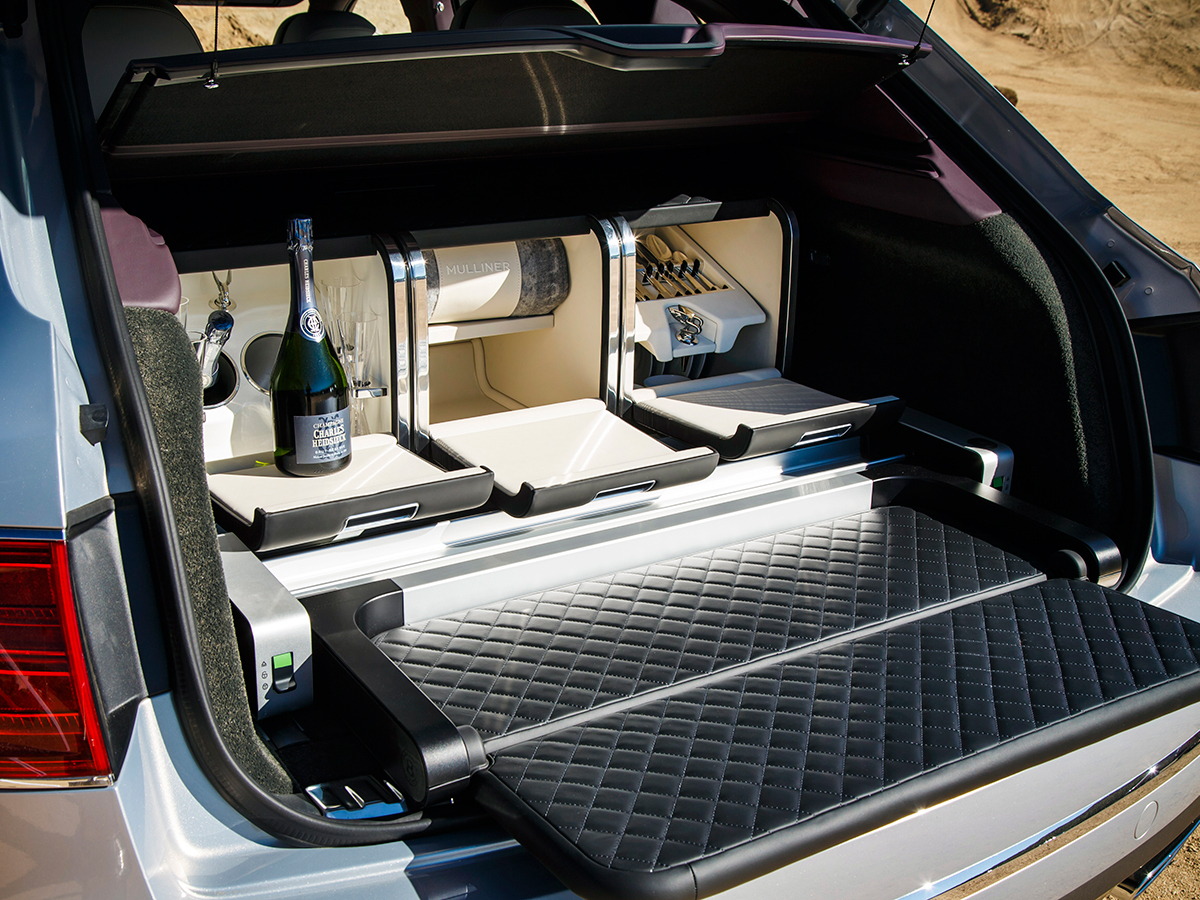 Owners can also fit a champagne cooler and leather-quilted picnic set in the boot, all manner of costly wood and leather veneers and the aforementioned handmade clock, which is arguably the most expensive option ever seen on a vehicle.
Other tech extras include a heap of driver assist systems, including lane-keep assist and adaptive cruise control, which make tackling America's arrow-straight highways and absolute doddle.
There's also a smart head-up display unit that projects driving information onto the windscreen and an advanced night vision camera that actually highlights dangers (pedestrians, animals and such) when visibility is poor.
In fact, one of the Bentayga's we drove was kitted out with £75,000 worth of optional extras. That's the price of a Porsche 911 in added luxuries, which is just bonkers.
Bentley Bentayga: the early verdict
Despite its eye-watering price tag, the British marque has already sold all 600 of its special First Edition models, which start at £229,500, and dealers are reportedly inundated with enquiries from well-heeled customers desperate to own the latest must-have accessory.
No matter what your opinion on gigantic, ultra-opulent SUVs, it's difficult not tobe blown away by the Bentayga. It manages to excel in so many areas, albeit not value for money.
Tech specs
| | |
| --- | --- |
| Engine | 5950cc, twin-turbocharged W12 |
| Performance | 600bhp/900Nm torque |
| 0-60mph | 4-seconds |
| Top speed | 187mph |
| Fuel economy | 21.6mpg (combined) |
| CO2 | 296g/km |