Beats Studio3 Wireless review
Amazing active noise cancelling, same stand-out styling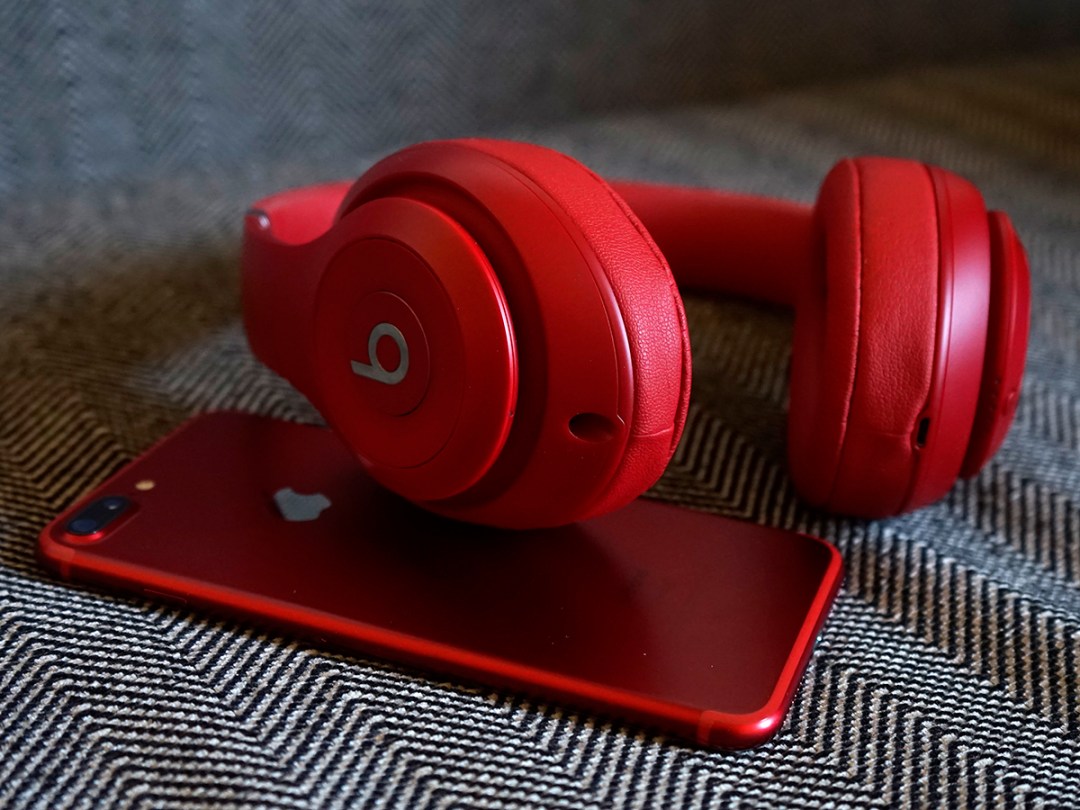 Remember the original Beats Studio?
Dr Dre and Jimmy Iovine's first foray into the world of headphones was an iconic pair of cans – so a successor was always going to have a lot to live up to. Of course, with Apple now on board and helping out with the hardware, that was never going to be a problem.
The Studio 3 arrives hot on the heels of 2016's Solo 3 Wireless, Beats X and Powerbeats3, the first three pairs of headphones with Apple's range- and battery-extending W1 wireless chip built-in.
That silicon has been put to even better use here: the Studio 3 is also bringing a new take on noise cancelling along for the ride.
Noise cancelling: THE SOUND OF SILENCE
Beats calls it Pure ANC, and says it goes a lot further than regular noise cancelling to make your albums sound fantastic.
Basically, it uses fancy-pants algorithms (and multiple microphones) to listen to the environment around you, instead of using the single frequency technique you'll find in other noise-cancelling cans.
Extra mics inside the ear cushions even check for leaks caused by your hair, glasses, movement of your head and even different ear shapes, so nothing gets between you and your music. As a specs and contact lens-wearer, I can confirm it works as advertised.
Finally, audio estimation monitors your tracks, 50,000 times every second, to make sure the music you hear still matches the incoming signal from your phone, fixing any differences so the ANC isn't impacting the sound quality.
Y'see, noise cancelling can sometimes leave unwanted artefacts in your audio, and headphones with ANC rarely sound the same when you switch the cancelling off. Guess what? That's not a problem here.
After a week spent listening to my regular playlists and toggling Pure ANC on and off, it really was tricky to spot any difference in sound quality. I've listened to plenty of ANC headphones where you just wouldn't want to use 'em without noise cancelling turned on, but with these, you can safely turn the tech off and your music will sound exactly the same.
Low frequencies are no bother at all, working wonders on a plane journey to silence the engine roar, and it copes well with noisy office environments too. Listen hard and you can still make out loud noises like doors slamming, so you're not entirely closed off from the outside world, but it comes very close.
Even impressive is how it handles wind noise. Give it a few seconds and Pure ANC detects excessive air blowing into the outside microphones, before cancelling it out. Of course, wind is rarely constant, unless you're standing in a hurricane, so the effect cuts in and out when you're walking or waiting on a train platform, but it still goes a lot further than most ANC headphones can manage.
Connectivity: WIRELESS WONDER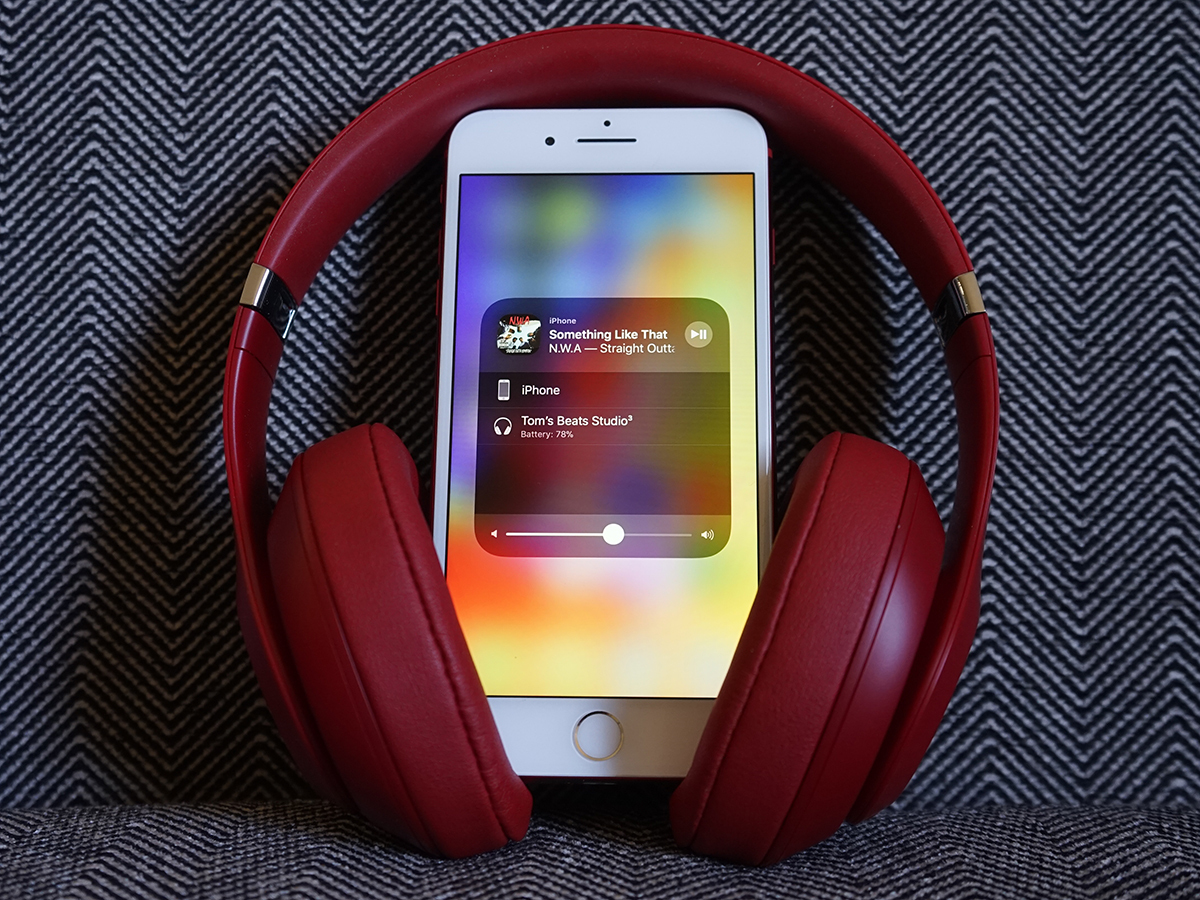 Apple's W1 chip still has all of its familiar party tricks, too, creating the best Bluetooth connection around if you have an iOS device in your pocket.
The Studio3 has seamless switching between Apple devices, and pairing is as simple as bringing headphones and handset close together: a prompt appears onscreen and you're good to go.
Got a MacBook or iPad, too? If you're signed into the same iCloud Drive account on all your devices, the headphones are automatically paired with them as well. It's much easier, and faster, than traditional Bluetooth.
Wireless range with W1 is significantly better than basic Bluetooth, too, so you can walk around the house and keep your music playing, even if you leave your phone on the sofa.
Battery life: Longer than long haul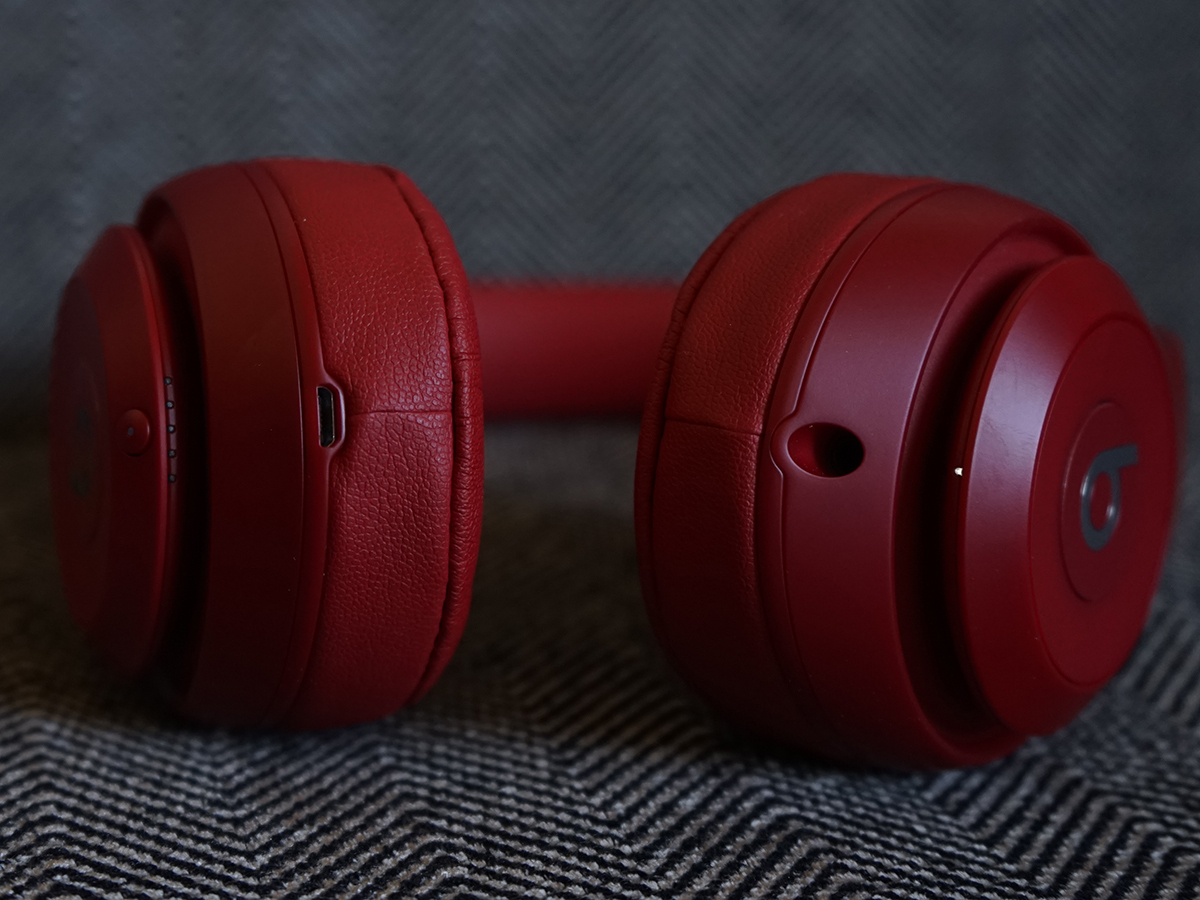 That custom silicon is amazingly energy efficient, too. Battery capacity hasn't really changed from the Studio 2, but the W1 manages to squeeze an extra ten hours of playback out of every charge.
All told, you'll manage 22 hours of noise-cancelling music, which is enough to get you through the longest transatlantic flight and still have juice left to get you through the customs queue.
If you're in a quiet location, you can almost double that amount again by turning ANC off. Beats reckons you'll manage 40 hours, and based on my listening, that seems right on the money – if anything, it's a slightly conservative estimate.
When it is finally time to top up, Fast Fuel recharging can get you three hours of playback in just ten minutes.
The Studio 3 sticks to traditional microUSB charging, instead of switching to Lightning. The company might be owned by Apple now, but not every Beats customer owns an iPhone, so it's a sensible move – even if we'd have liked to see reversible USB-C instead.
Design: THAT FAMILIAR FEEL
It's all change inside, then, but you'd struggle to notice any physical alterations: Beats has wisely stuck to the same design as the iconic Studio 2 cans, with colour choices being the only major difference.
That means you get the same prominent Beats logo on each ear, same chunky plastic headband (with folding hinges for compact storage) and same pillow-like ear cushions.
The plastic headband is bonded to a metal frame, which keeps things feeling sturdy, but with enough flex to find a comfortable fit.
The cans completely envelop your ears and don't apply too much pressure – but still create a seal that helps with noise isolation, even when you haven't got ANC enabled. Expect a bit of ear sweat (delightful!) after any marathon listening sessions, though.
Physical controls on the left ear cup let you play, pause and skip tracks with a series of taps, change the volume, and take calls (or wake up Siri on your iPhone). The power button on the right ear also toggles noise cancelling on and off, so there's no fiddling with apps or reaching for your phone every few minutes.
Sound: WARM AND WONDERFUL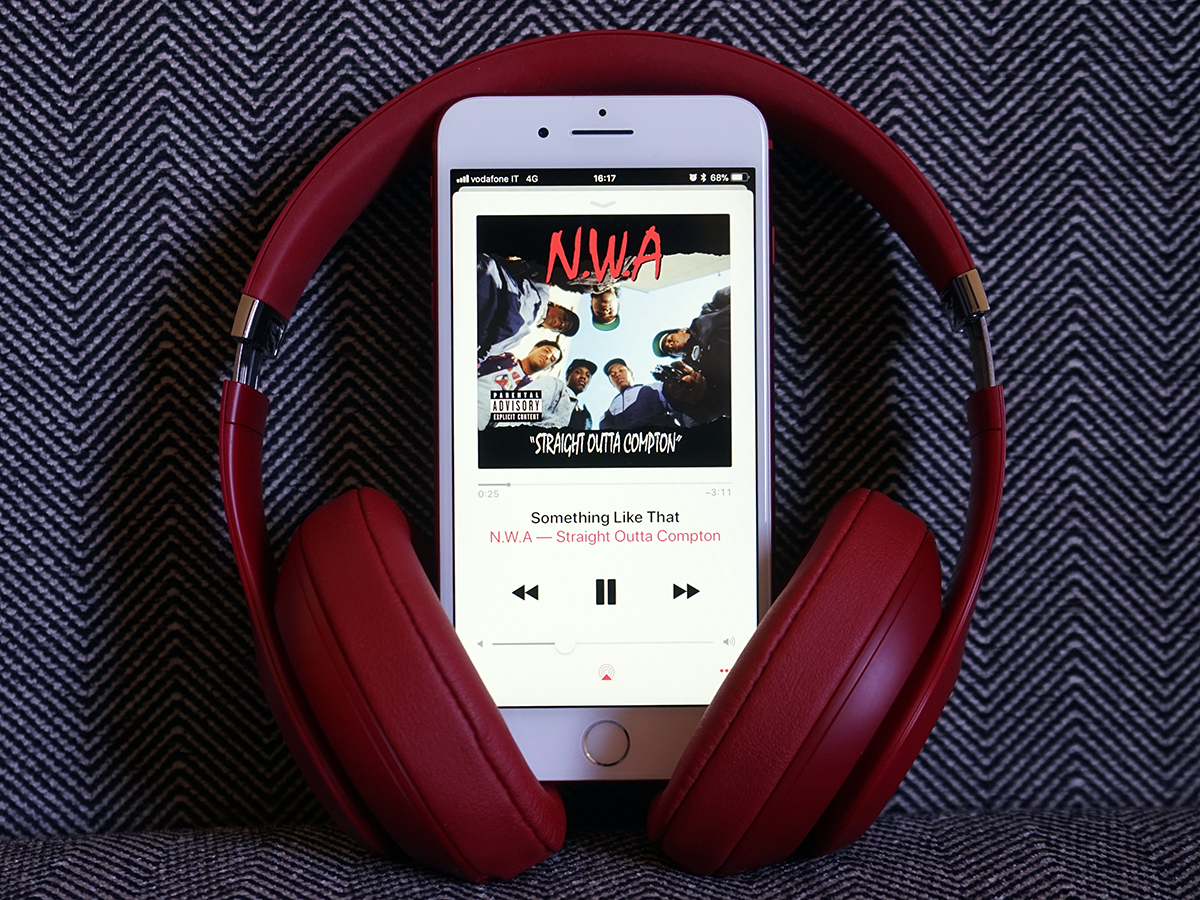 Beats cans used to be known for serious amounts of bass, but things have been toned down a lot since the early days.
The Studio 3 still has a warm signature that gives lots of low-end prominence, but it doesn't overwhelm the mix: there's plenty of detail and the high-end and vocal frequencies, too.
Switching from energetic drum & bass to the sunny ska of Sublime, the percussion and lyrics aren't overshadowed by the bass guitar or kick drums. Spoken word podcasts sound great too, without any booming bass distracting you from the story.
OK, you definitely couldn't call the sound 'neutral', which might not please serious music fans, but everyone else should be very happy with the audio experience.
Beats Studio3 Wireless Verdict
Beats could easily have added a W1 chip to the Studio 2 and called it a day, but the Studio 3 goes so much further.
Pure ANC is impressive, coping with scenarios that would tax most noise-cancelling cans, while not impacting the sound signature when you aren't using the tech. It makes all the difference when switching between several iOS devices, and wireless range remains top notch.
The instantly recognisable looks won't be for everyone, and the overly warm sound that emphasises bass are going to be a sticking point for audiophiles, so these aren't a guaranteed must-buy.
If you're an iPhone owner, though, these are a fantastic set of cans. And even if you're not, the superb battery life is tough to beat.
Stuff Says…
Improved noise cancelling makes this the best pair of over-ear cans for iPhone owners – and they're pretty damn good for the rest of us too
Good Stuff
Excellent noise cancelling
Incredible battery life
Apple users get great connectivity
Bad Stuff
The best tech reserved for Apple devices
Not booming, but still bassy
Bold looks not to all tastes