BBC iPlayer for iPad review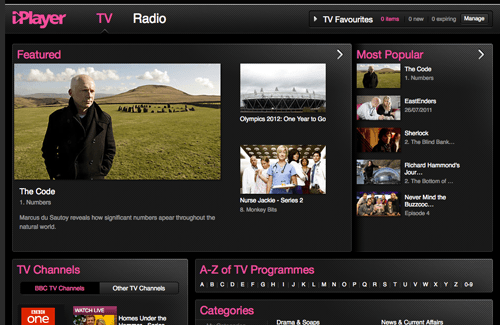 The BBC's catch-up TV service is well established now but iPlayer for iPad takes it to another level with the ability to watch live of catch-up TV in bed, at work or on the loo, of course. 3G streaming is another plus with adaptive bitrate tech ensuring the appropriate video quality for the strength of your signal. 
And the Beeb's excellent app for iPad and Android recently got even better. Shows can now be downloaded (over Wi-Fi) so you can get your TV fix on holiday, on the Tube or on a plane – or simply avoid using your 3G data allowance.
Once downloaded, programmes can be kept for 30 days. The update is iOS-only for now but Android fans shouldn't have to wait too long. Brilliant.