Bang & Olufsen BeoSound 1 review
This silver stunner oozes style, and might just be the best looking wireless speaker ever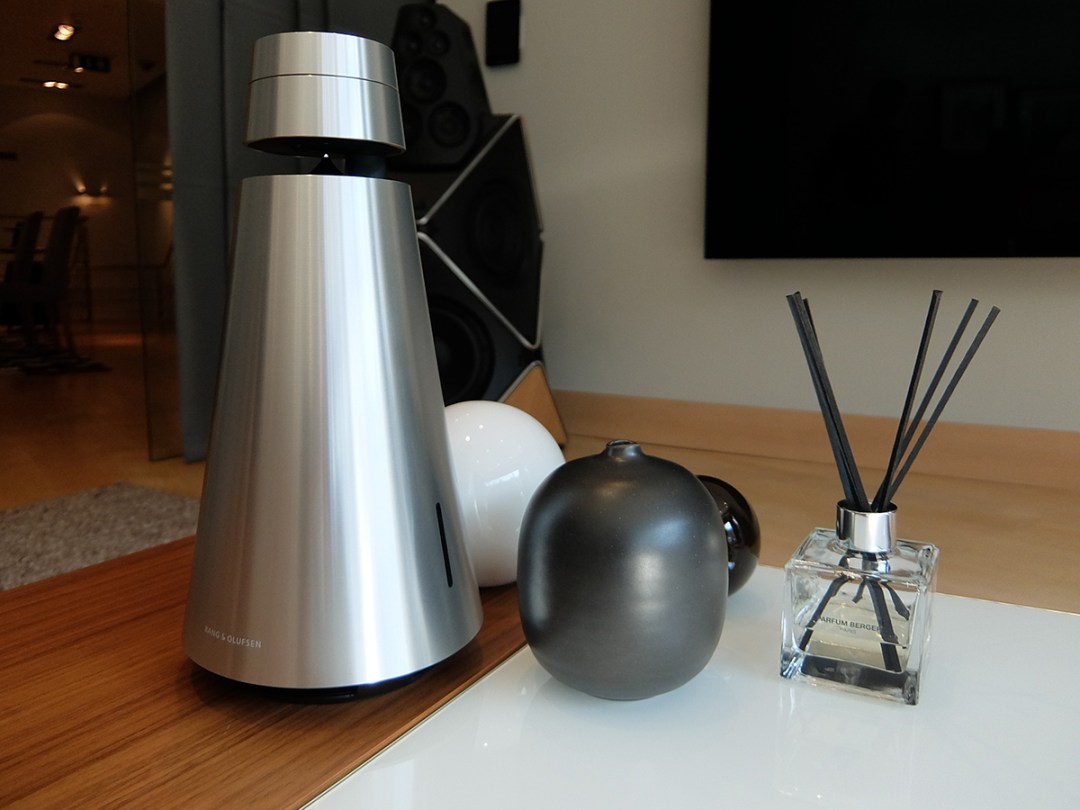 You wouldn't expect much less than drop-dead gorgeous good looks from a B&O speaker, and the BeoSound 1 definitely delivers.
It's somewhere between a stainless steel kettle and a Dr Who Dalek, so it'll be the perfect fit in any modern, minimal living room, kitchen or open-plan loft conversion. Because that's where all the rich kids live now, right?
Don't think it's all design and no smarts, though – this is a fully equipped wireless speaker you can take anywhere and keep your tunes playing. But then you'd hope as much, for something that costs more than the laptop I'm writing this review on.
Is it worth the cash, or is it all style and no substance? Let's find out.
B&O BeoSound 1 design: Silver surfer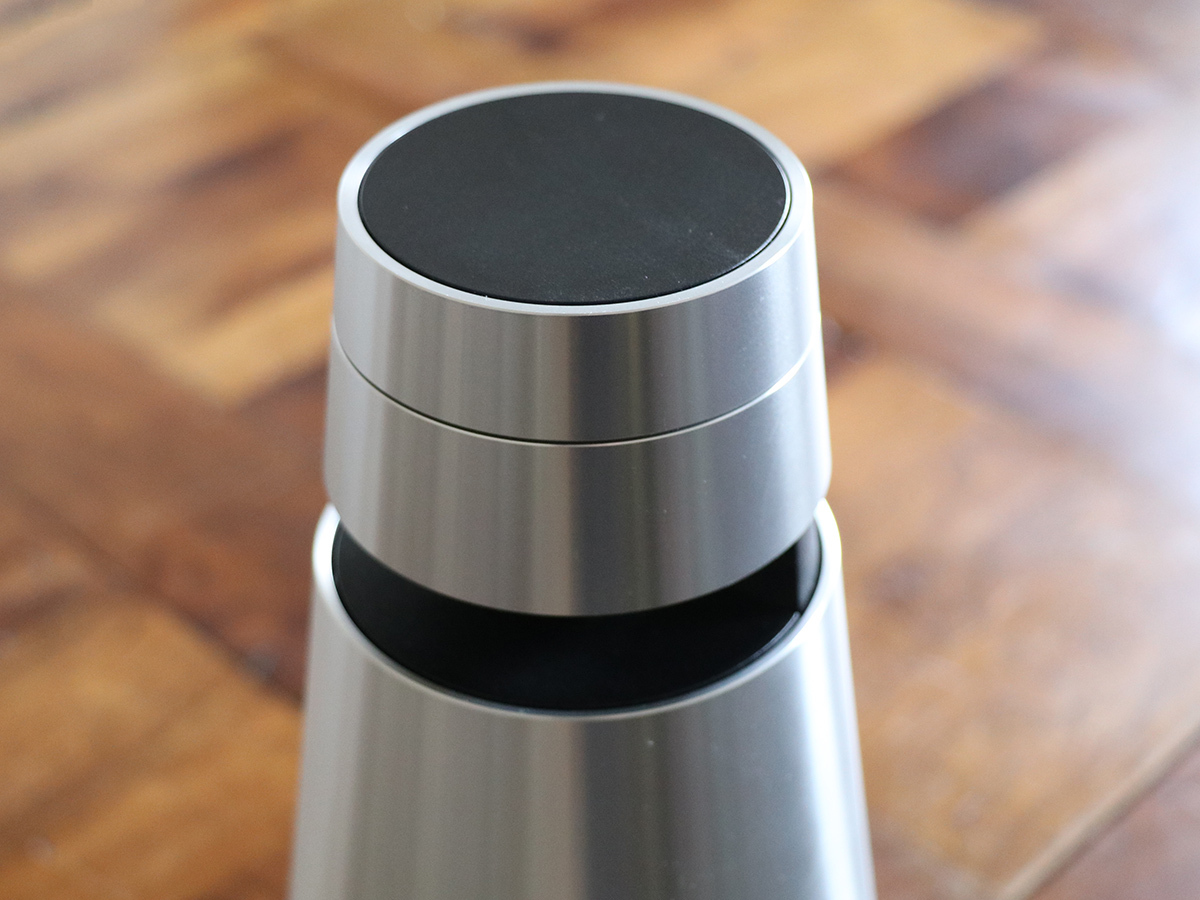 Who could possibly say no to a wireless speaker that looks like a particularly sleek Thermos flask?
That conical shape is carved out of a single block of aluminium, to make sure there aren't any unsightly seams or joins. It even looks like it's floating from certain angles – slick.
The finish is sublime, and it feels built like a tank. At 3.5kg it's no featherweight, but it's light enough to lug around the house when you want to take your tunes into another room.
That shape's not just for show, either. The down-firing woofer and up-firing midrange driver pump sound out in all directions, so it doesn't matter where you plonk it down – your music will always fill the room.
It's small enough to slip into most spaces, so should fit on shelves as well as the coffee table, in case you don't want it becoming the main talking point whenever someone walks into the room.
B&O BEOSOUND 1 Connectivity: dial me in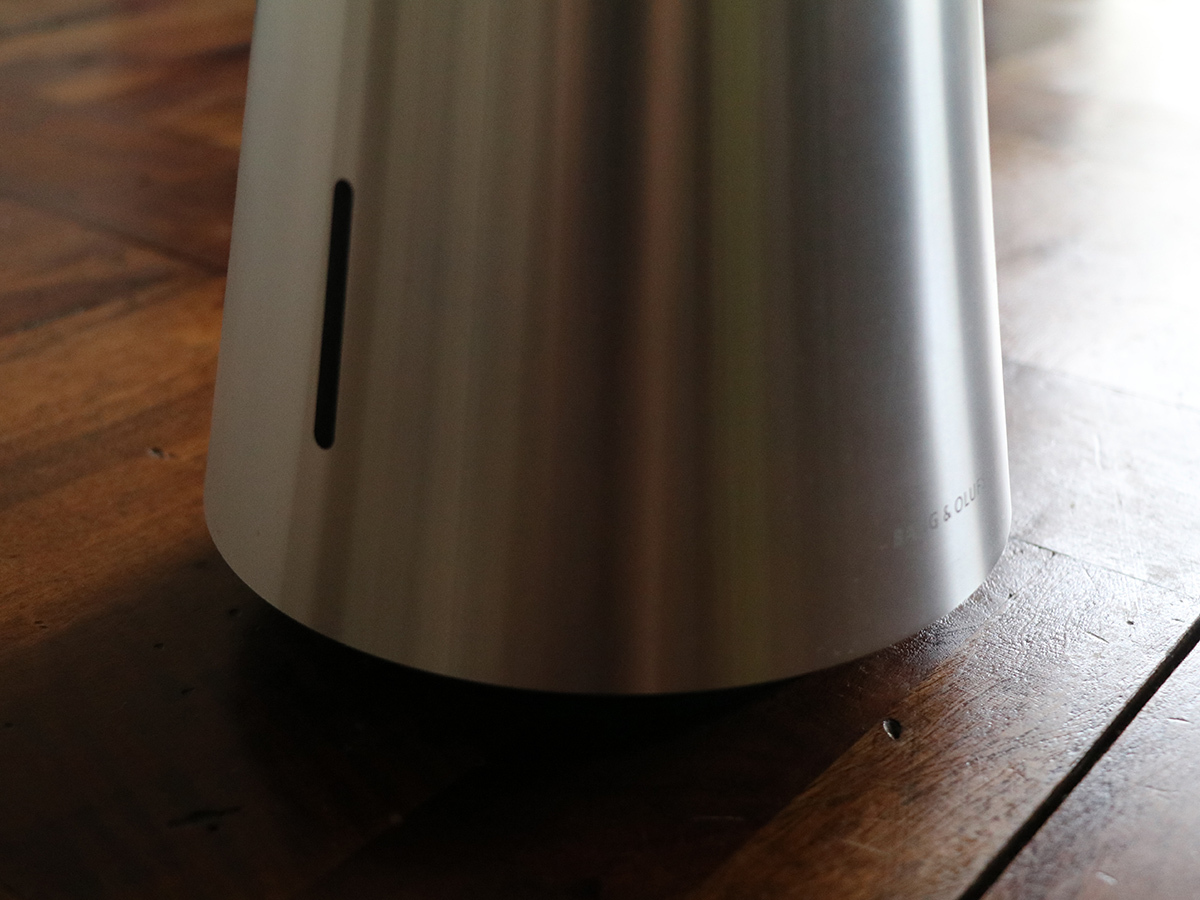 Sensors in the smooth-scrolling volume dial let you tap the top of the speaker to play and pause songs, or swipe left and right to change tracks – whichever direction you're facing it from.
You can also queue up tracks through B&O's BeoSound app, in case you just can't be bothered to get up off the sofa.
It'll handle Bluetooth streaming, Google Cast, Apple AirPlay and Spotify Connect, so basically anything you can throw at it from a phone or laptop.
Don't expect to hook it up to an older Hi-Fi or any wired gear, though. There's only an Ethernet port on the bottom. You'd have to step up the bigger (and more expensive) BeoSound 2 to get a 3.5mm audio jack.
The built-in battery lets you move it the house without worrying about power cables, or bring the party outside. It'll last 16 hours on a full charge if you're not actively trying to enrage the neighbours; on full whack you'll be out of juice in four.
Do you really want to scuff up that stunning silver finish, though? It's not waterproof or rugged, so you'll want to keep it safe if you do venture outside.
B&O BeoSound 1 app: Double dip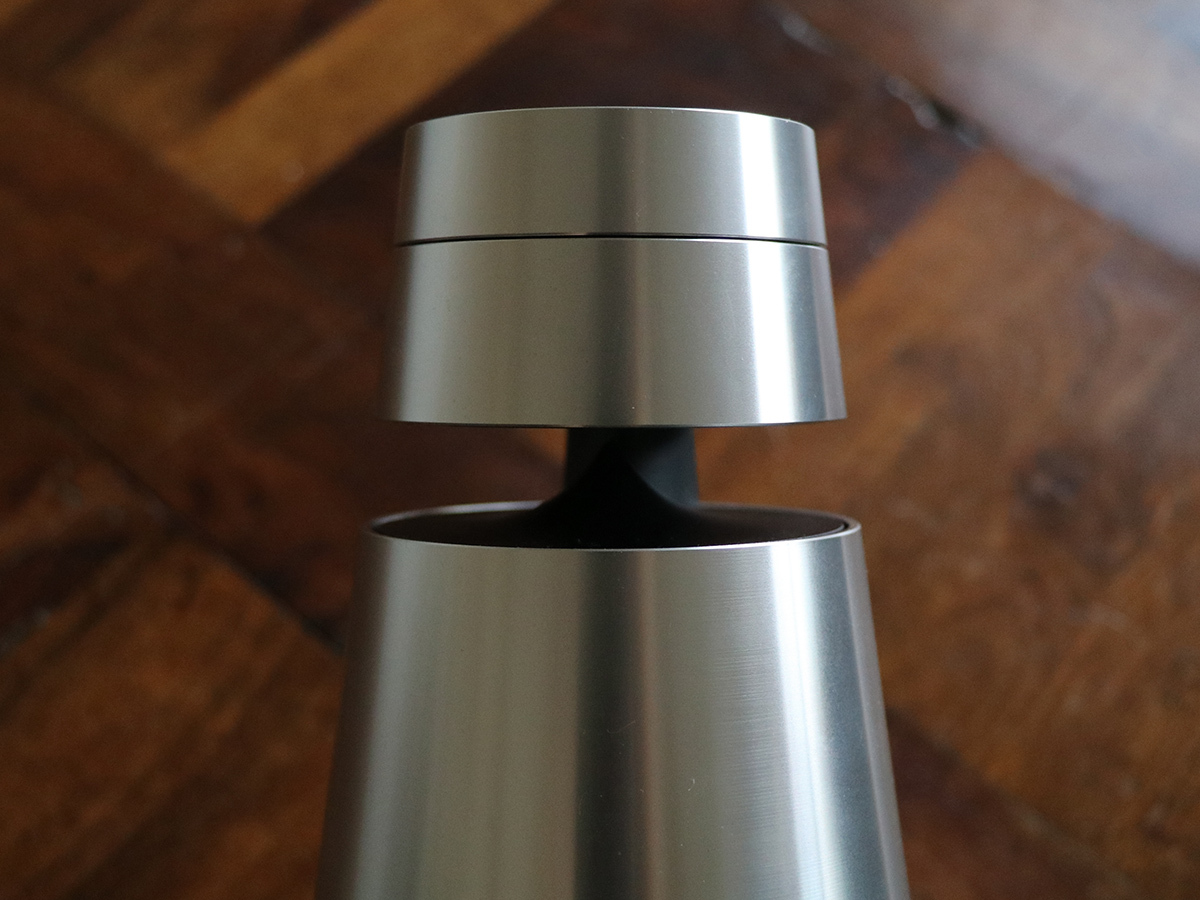 Right now, the BeoSound 1 only works with the iOS version of B&O's BeoSound app – irritating if you're an Android die-hard, but not the end of the world.
You can still beam tracks directly over Bluetooth, until app support arrives later, but you won't be able to get connected to your Wi-Fi network – unless you can borrow someone's iPhone.
Even Apple owners have to download two apps just to get started. The BeoSetup app connects to your home network and turns on Wi-Fi, but BeoMusic actually controls playback. At least they're both free to download.
The app is simple enough to use, though. It's not quite as minimal as the speaker itself, but it comes close.
B&O BeoSound 1 sound quality: Bring the noise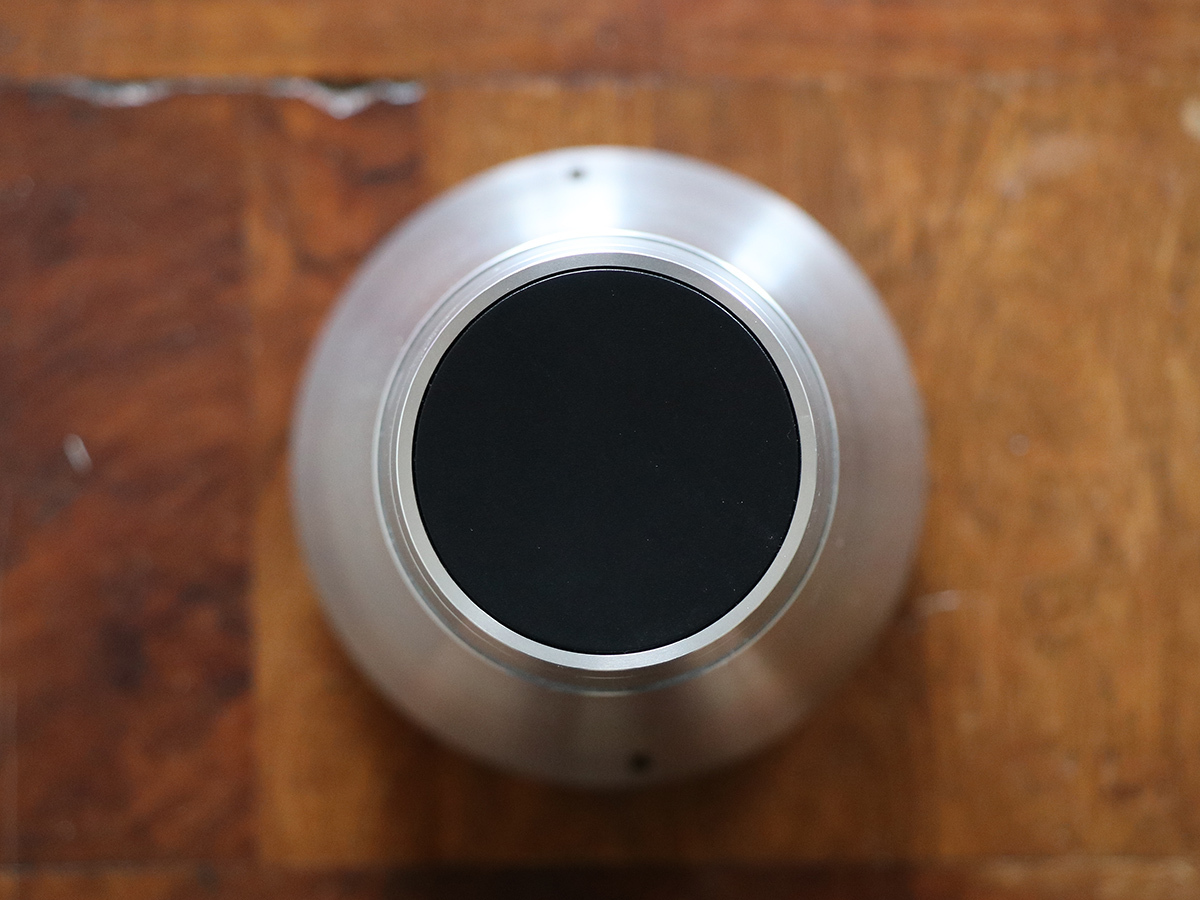 There's no denying the Beosound 1 looks like a million bucks, but crank up the volume and sound quality doesn't quite match up.
It's nuanced and detailed at low levels, with decent bass and a clean high end, but turn it up to max and distortion becomes a bit of an issue.
That wouldn't be a problem, if it wasn't so damn easy to knock the volume dial. Stick to the app and you'll be fine, though.
The best bit about this circular speaker? There really is no sweet spot. You get the same sound quality wherever you're sat, or which direction you're facing. Nothing else out there comes close to delivering 360° audio from a single box.
Realistically, you aren't going to be listening at maximum volume anyway, but even at sensible volumes it's not quite as precise as other, similarly-priced speakers. There's just a bit of softness that's disappointing in a near-£1000 speaker.
B&O Beosound 1 Verdict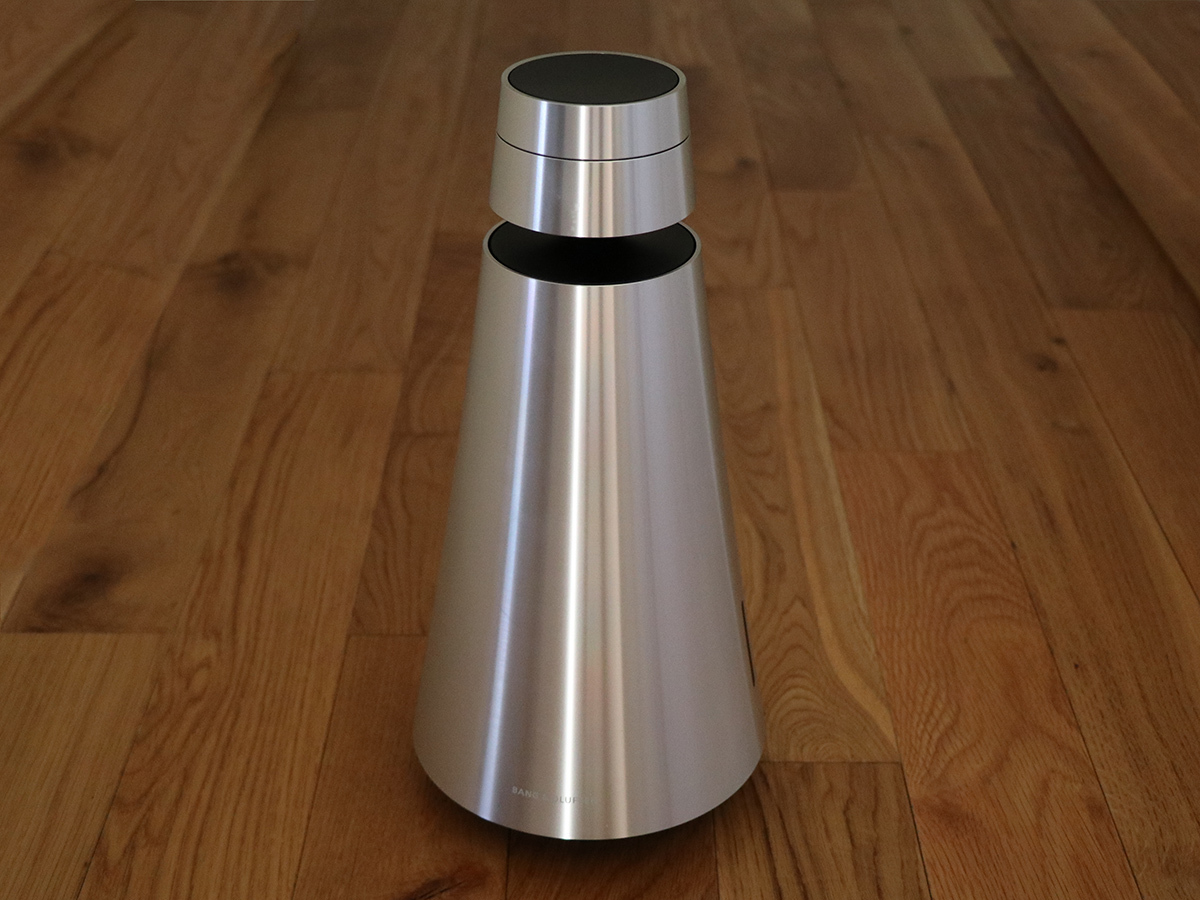 Is ultra-modern, ultra-minimal design your idea of heaven? Then the BeoSound 1 is probably your perfect wireless speaker.
For everyone else, there are better sounding alternatives that won't cost an absolute fortune. But that would be missing the point.
It might not have perfect pitch if you like your music loud, but for more relaxed listening, perhaps over a discussion on fiscal stimuli with a glass of Kir Royale in hand, it'll fit right in.
Tech specs
| | |
| --- | --- |
| CONNECTIVITY | Apple Airplay, Google Cast, Bluetooth, Spotify Connect |
| BATTERY LIFE | 16 hours |
| DIMENSIONS | 330x160x160mm, 3.5kg |
Stuff Says…
Killer looks, with a killer price to match – the BeoSound 1 has superb styling, but audio quality doesn't quite deliver for your cash
Good Stuff
Gorgeous looks
All kinds of connectivity
Brilliant battery life
Bad Stuff
Mad money
No Android support – yet
Can't crank up the volume