Archos 70 review
Seven inches of slimline screen with loads of storage, too. Is Archos's 70 the ultimate budget tablet?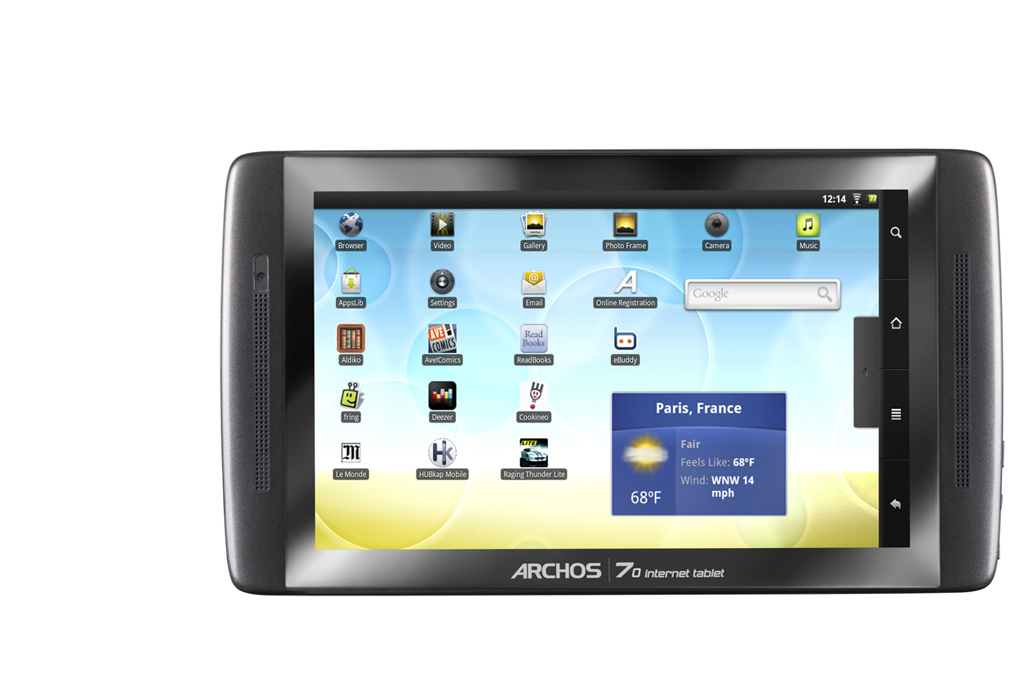 In many ways, the Archos 70 is the best budget tablet around. It's not as good looking as the sophisticated Apple iPad or the Samsung Galaxy Tab, of course, but it is better built than the Advent Vega and is paper thin and light.
Similarly, it doesn't have the 3G modem or GPS abilities of affordable Androids like the Viewsonic Viewpad 7 or the Commtiva N700, but it does have a very sharp, bright 7in screen and plays just about any movie file you care to throw at it without slowdown, stutter or needing to search for an alternative player that supports the codec. It's also absolutely unrivalled at finding shared folders on a local network and streaming videos from them. There's even an HDMI-out, for outputting feeds onto a big screen.
There's a lot of attention to detail in the interface, too. The grass in the background sways with the motion of the internal accelerometer. Gimmicky, but not displeasing all the same. More important is the fact that with 8GB of storage – and an option to upgrade to a 250GB drive plus a microSD card reader – it's good for taking things with you on the move, rather than just accessing them online.
Old OS
Things start to fall apart, however, when you look at the core of the operating system. Right now, a new Archos 70 will arrive running Android 2.1 (Cupcake), rather than the newer 2.2 (Froyo). That wouldn't matter, except that the older OS has no native Flash player – so iPlayer is instantly ruled out as a source of viewing material.
Worse still, the Archos 70 can't access the full Android Market. Instead you're directed to the rather limited selection of programs available in the AppsLib store, which doesn't include other media staples like Spotify or Last.fm.
An upgrade to Froyo and Flash is promised, but with Android 2.3 just around the corner it seems criminally late already. When that update arrives, the Archos 70 will likely be a winner, and arguably a better machine than the Advent Vega. But right now the truth is that this is the tablet best suited for entertainment media, but it can't do several tasks we consider essential for that job.