Apple iPod Touch review
This Wi-Fi, touchscreen iPod is everything that Apple geeks had been baying for for years – but can it step out of the iPhone's shadow?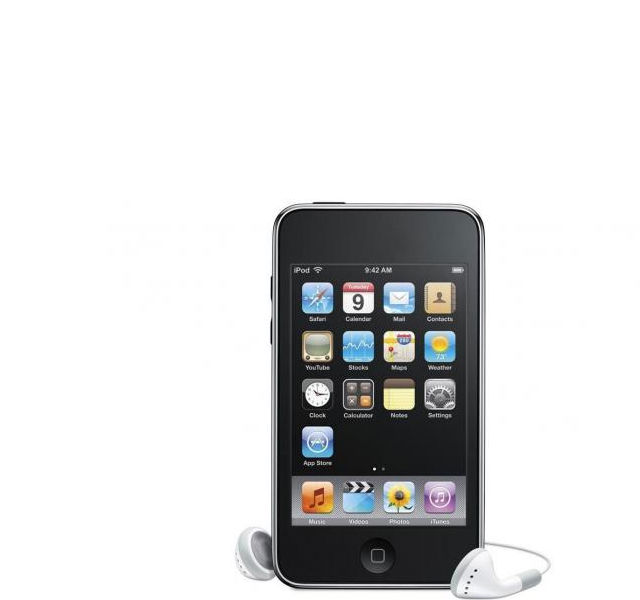 The new iPod Touch is a beautiful, beautiful object. It's also got simply the best control system on earth. Honestly, once you've used Apple's two-finger, thumb-friendly touchscreen, you'll wonder how the hell you got along for so long just prodding buttons.
The Touch is the easiest iPod ever to navigate, has a drop-dead gorgeous wide screen for video, lets you leaf your way through Cover Flow album artwork with a thumb, browses the web gracefully via Wi-Fi, and even makes YouTube videos look good. It's a superb, if pricey, piece of kit. There are just a couple of problems with it – the biggest of which is iPhone-shaped.
iPod Touch or iPhone?
Steve Jobs said you could use iPod Touch like training wheels for iPhone. The Touch basically is the iPhone, minus texting and email, a phone connection and a few other neato bits such as Google Maps.
So you do have to make a choice between the two, unless you're Steve Jobs' fantasy Apple consumer who 'trains' for one expensive Apple product by buying another, then chucking it away when they have 'learned' enough to give them another £270.
And if you are making that choice, iPhone clearly wins out – it's still got that neat interface, plus a whole variety of text- and
phone-specific functions. It's a superb phone that happens to double up as a slimline, pocket-sized media player, with the sort of memory one would expect from a product that size.
Memory loss
Which brings us to the second of Touch's problems – that memory really is pretty tight for a dedicated player. In fact, if you're going to put videos on there, it's really tight – 20 hours on the £270 16GB model, and that's if you don't carry any music or photos with you.
Buy one of these as your primary player, and you're going to be fiddling around moving stuff back and forth more than you'd like.
Maybe we've been spoilt by the iPod – a lot of us just expect to be able to carry every song, every TV show, and every movie with us at all times. It's just annoying that if you choose the nice-looking iPod, the one with the cool interface, you can no longer do that.
If you want to carry everything but the kitchen sink with you, you've got to go iPod Classic – which is going to leave you looking over at this lean, mean touchscreen machine, and thinking 'if only.' Really, Steve, would a 160GB Touch kill you?
Related reviews
Video: Hands on with the iPod Touch