Apple iPod Classic review
The 6G iPod is not the 6G iPod – it's the iPod Classic. Will this aluminium-clad mega-player be able to live up to its heritage?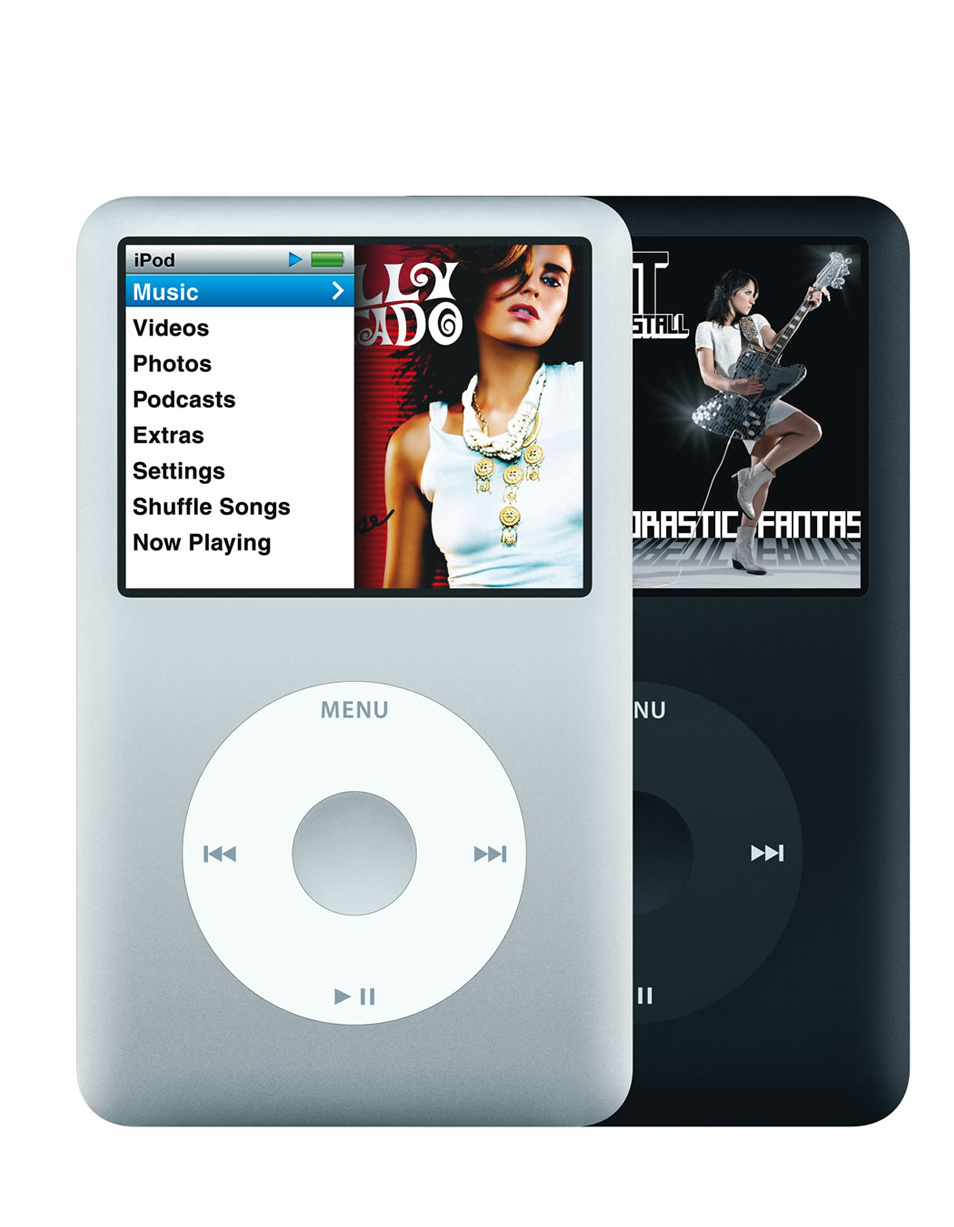 Since 2001, the word 'iPod' has loosely meant an Apple-made, hard-disk music player with a scroll wheel. But the lines have blurred. The Shuffle dropped the scroll wheel and the iPod Touch – well, that's just a law unto itself.
The identity of the original iPod has become rather unclear, being known variously as the 5.5G iPod, Video iPod or, to the uninitiated, Big iPod. Always keen to make life as simple as possible for us, Apple has decided to clear things up: it's now the iPod Classic.
All change
As well as bookending the iPod era, the Classic is new in a far more corporeal sense. Gone forever is the iconic white acrylic finish that spawned a million copiers and meant that every gadget was, for a time, gleaming white.
Now the Classic follows the new Nano, iMac and iPhone in adopting an anodized aluminium fascia that's far tougher than its predecessor. Happily, especially for those who like scratches and fingerprints, the shiny back remains.
The big story with the Classic is size. Storage capacity especially: there are two versions, an 80GB and a 160GB version. The latter will store a heck of a lot of 128kbps Pussycat Dolls tracks – in fact, you could have 37,647 copies of Don't Cha on it, which is over 118 constant days' listening. Or 4000 uncompressed tracks. Your choice.
In operation, the Classic is largely the iPod we know and love. It has a swanky new interface that uses half the screen to preview album artwork, images and movies.
Also, there's the choice of navigating through your albums using Cover Flow, which is akin to thumbing through record sleeves – albeit tiny representations of sleeves on a 2.5in screen with your thumb resting on a touch-sensitive circle.
Slow on the uptake
Despite being cool, the interface is the weakest aspect of the Classic. It's just too slow – probably because it takes a long time to get 160GB of data spinning. That said, you get used to two-second delays pretty quickly.
Nice touches include some genuinely impressive games – they're surprisingly playable and the graphics are great – and a brace of useful PIM functionalities that integrate with your PC or Mac's contacts and calendar databases.
Of course, performance is what really counts, and we're pleased to report that the Classic shines. Others have suggested that it sounds inferior to the Classic, but to us they seem completely wrong.
It's certainly a different performance, probably because of the new Cirrus Logic audio chip, but has considerable strengths, including being noticeably crisper. The Classic isn't as loud as the 5.5G but it's arguably more accurate-sounding and just as dynamic. We'd be astonished to find anyone genuinely disappointed with it.
Sharper vids
Video on the sharp QVGA display is somewhat clearer than it was on the 5.5G iPod as the material protecting the screen seems somewhat more transparent. Aside from that, it's business as usual – except now you need a dock connector video cable as there's no video output from the headphone socket. The upside is you get component video performance – much better than the composite it complements.
Why wouldn't you buy an iPod classic? Perhaps it's too big for you – though the 80GB version is marginally slimmer than its predecessor, both Classics dwarf their iPod brethren and the 160GB version is quite bulky.
Also, the hard disks mean you'll want to take something else on your trampoline. That aside, you're getting one of the best-sounding, most powerful MP3 players in the world for silly money. It's a bargain.