App of the week: MindNode 5 review
Get your thoughts out of your head and properly organised with this superb mind-mapping tool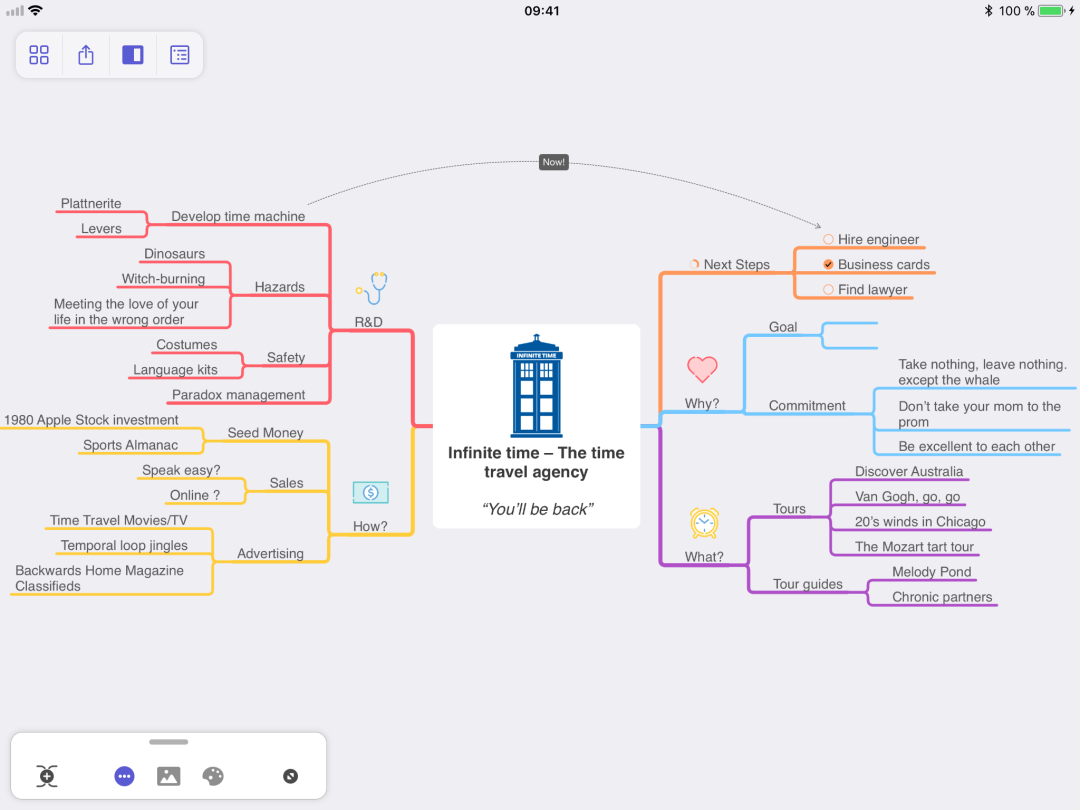 Although there's a danger that reading the words 'mind mapping' might instantly render you unconscious, your brain protecting you from corporate awfulness, there's a lot to be said for such tools when they're done well. MindNode 5 is by some margin the best of its kind on mobile – the kind of brainstorming app that will surprise you with its general usefulness.
You can of course wheel out MindNode 5 if an evil boss demands you laboriously stitch together the dullest of organisation charts. In fact, you probably should – doing so might eke out a sliver of fun from the task. But the app is also handy when capturing and working through thoughts for anything from a holiday packing list to the fine-details of a university paper.
Moreover, MindNode 5 is an app that wants to get out of your way and save you time.
The need for speed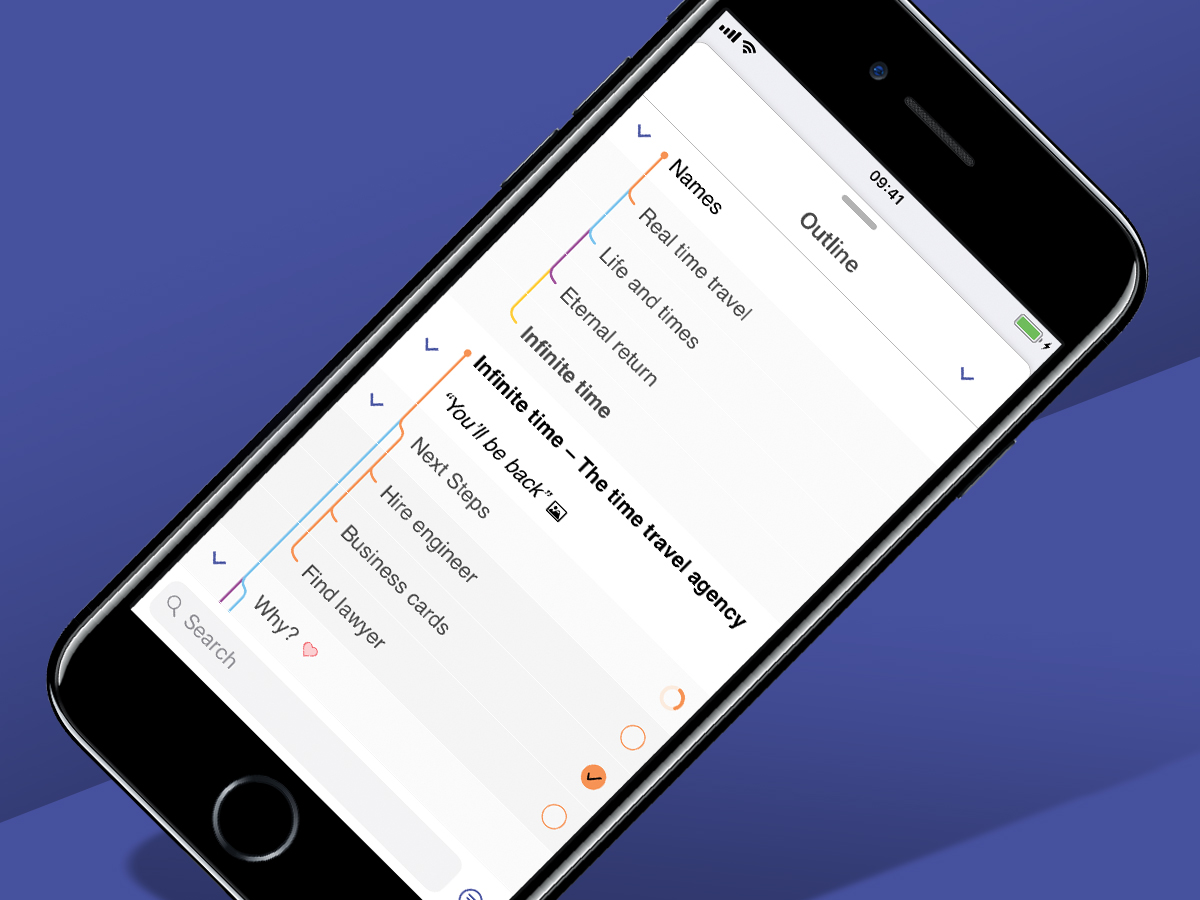 Although you can start with a blank canvas, define a central thought, and then add a bunch of branches (nodes), MindNode 5 also includes a Quick Entry option. This is available from the app's files screen, and also a Today view widget.
The way it works is blissfully simple. You create a bullet-point list. When you're done, tap 'Create Mind Map', and MindNode 5 instantly turns your list into a mind map. On iPad, this is handy; on iPhone, it's a superb way to avoid fiddling around and dragging nodes about on a relatively tiny screen.
When you're into the app proper, adding to your increasingly sprawling diagram is straightforward. A context-sensitive collapsible panel houses actions you can perform on any selected element. And at the top-left of the screen there's a smaller panel with buttons for quickly getting at saved files, an Outline panel where you can focus on any node by tapping it in the list, and a slew of sharing options (such as PDF, image, OPML and text).
It's all in the edit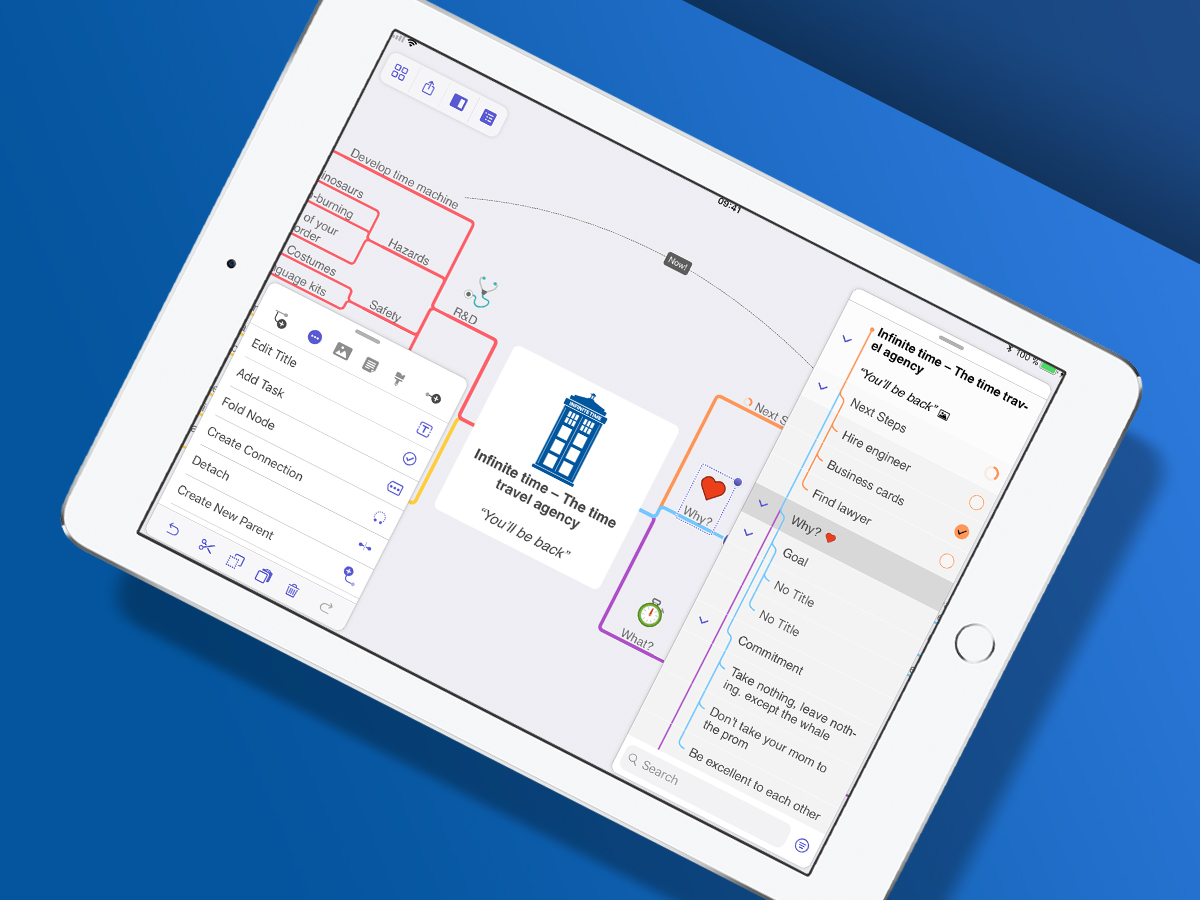 For anyone who's dabbled in this kind of app before, though, it's the sheer flexibility of MindNode 5 that will most impress. The standard layout it offers is perfectly fine, but you can quickly switch between a number of built-in themes, manually drag nodes around, or automatically alphabetise them.
If you prefer right-angles to curved lines, there's an orthogonal branch style. And when you're stuck making those horrible org charts, there's a top-down layout to make the aforementioned boss the most prominent thing on the chart. You can also add notes, URLs and images to any node – a process made far simpler with drag-and-drop and Split View support on iOS 11.
MindNode 5 is the sort of app you might ignore on the basis of what it represents, rather than what it does. That would be a mistake, because although this app echoes tools used for boring business tasks, it has the potential to improve your life purely by virtue of getting your thoughts where they can be seen and elegantly organised, rather than them forever rattling around inside your head.
MindNode 5 is available for iOS. A desktop version is available for macOS.
Stuff Says…
Powerful and usable, MindNode 5 excels at getting your thoughts in order
Good Stuff
Usable and efficient
Quick Entry is excellent
Loads of presentation options
Bad Stuff
No editing equivalent of Quick Entry