App of the Week: GrooveMaker 2 review
Making grooves the easy way is now not an iPad-only pastime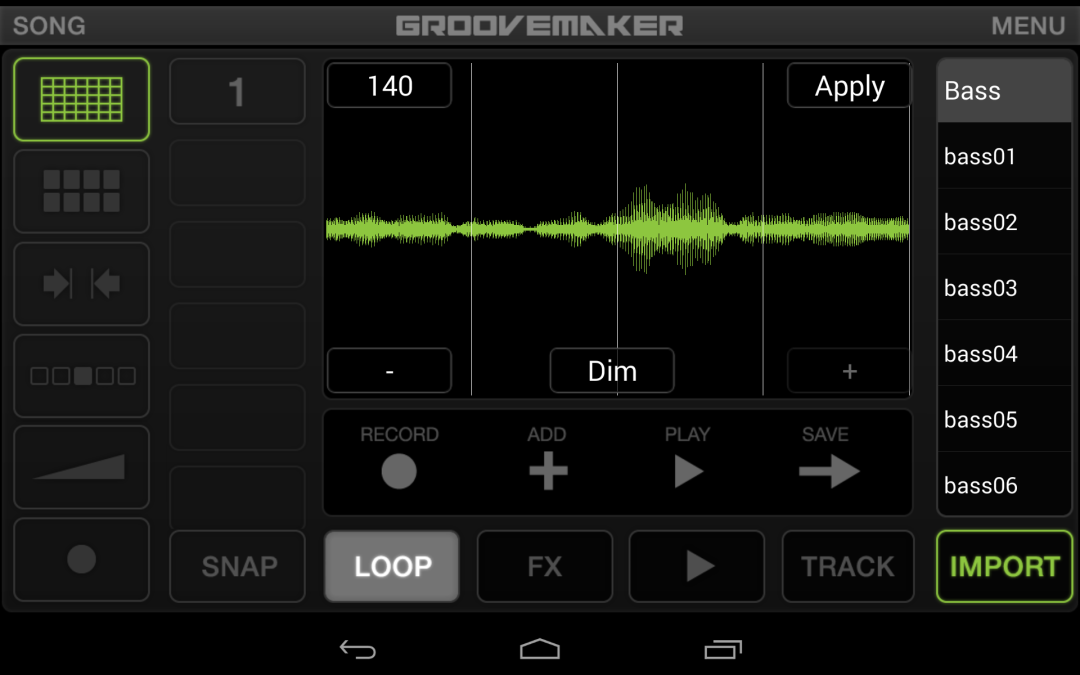 The notion of loops strikes fear into the heart of a certain type of musician, who might consider them a modern-day evil. Yet plenty of recent music (especially compositions with a decidedly electronic bent) is essentially a load of loops strung together.
More importantly, loops, when used well in software, are hugely accessible. They enable anyone, even if they lack a musical bone in their body, to feel like they're the world's greatest DJ or the third Chemical Brother.
Enter GrooveMaker 2. It's been around for a while on iOS, but just made the leap to Android, where far fewer high-end music-creativity apps exist. On that basis alone, it'd be welcome; however, it also happens to be huge fun to play around with.
READ MORE: The 35 best free apps for Android
On the grid
The basis of the app is the Grid interface. It's here you trigger the currently loaded song's loops, which are categorised into parts — bass, percussion, pad, and the like. Switching loops is simple: just tap on the grid. As proved during testing, even a six-month-old with a propensity towards walloping tablets can handle this. Like we said: accessible.
Where GrooveMaker 2 shifts from being solely a fun throwaway toy to something far more is in the depth it affords you. Beyond prodding the grid, you can access controls for muting/soloing individual tracks, part randomisers, and a touch-based effects pad, to add a filter, delay, stutter or phaser.
Live wire
Delving even deeper, you can isolate any part of a currently playing loop, sequence and record your live playback, and even import your own loops. These can come from on-board audio or, if you fancy it, yelling into the microphone like a crazy person. It's all your call. Impressively, it's also largely straightforward and intuitive — no mean feat when such features are crammed into a relatively small tablet or smartphone display.
If there's any drawback to GrooveMaker 2, it's that it's not cheap. For free, you get a reduced feature set and only one song to play; for £6.99, you get four songs and everything described so far. Additional songs can be bought for a few quid per set or £1.49 each, and in-app purchases also enable you to add specific features to the free version, if you don't want everything.
Still, at Stuff we reckon you get what you pay for. Android users regularly complain they don't get the best creative apps iOS users enjoy, and so when something like GrooveMaker 2 comes along, it's time to start putting your money where your mouth is. And then dancing about like a loon, obviously.
Download the free or full version of GrooveMaker 2 on Android now
Download the free or full version on iPad now
Also available on iPhone in free and full guises
And check out all of the other awesome apps in our App of the Week series