Agility Saietta review
No-one said that saving the world shouldn't involve a smidgen of self-indulgence – or a serious wedge of sci-fi electric superbike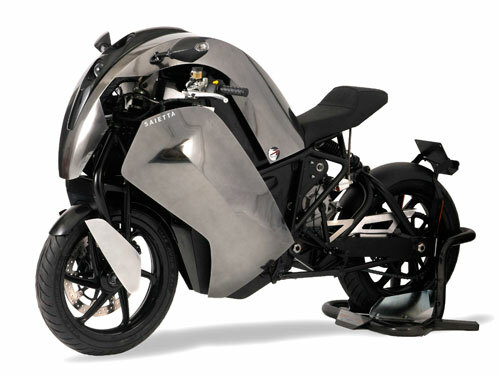 Agility Saietta review – intro and price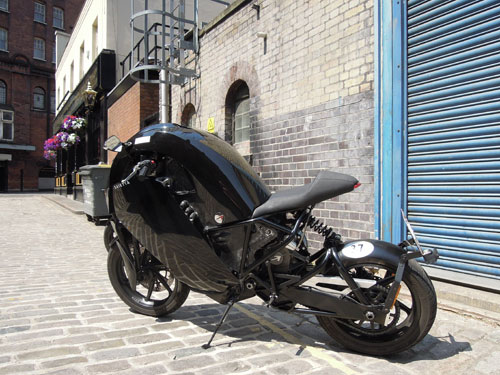 This British-built superbike is not one for timid travellers: it's light, fast and all-electric. But there's no denying that the Saietta is expensive: the 'S' model costs £11,970 while the faster 'R' is a £16,770. To put that in perspective, the stunning Italian Ducati Streetfighter starts at £10k, while BMW's market-leading superbike, the S1000RR, is 'only' £13k. Then again, the Saietta is more exclusive than either.
Agility Saietta review – leccy bills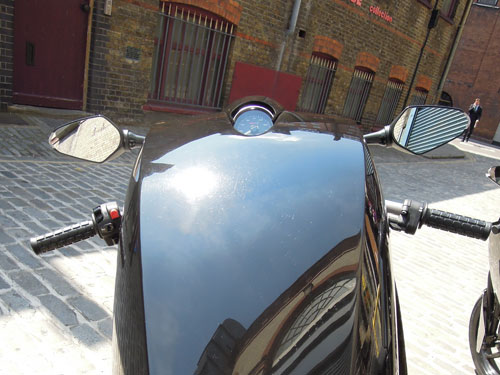 Don't let the Saietta's high price worry you too much – its electric drivetrain will deliver an average of 100 miles per 45p of electricity, which should save you a few quid. Plus, the company is committed to an evolutionary process that will allow you to exchange your bike's battery and motor as the tech improves. So really it's a bit of a bargain.
Agility Saietta review – performance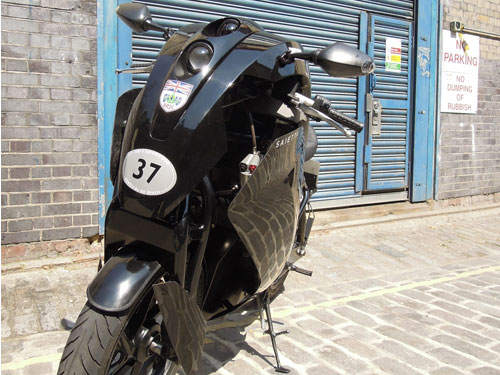 Let's forget the cost for a moment and concentrate on what the Saietta is. Described as an 'urban sports bike', it's designed to be light, torquey and quick. And it is. We rode the 200kg Saietta R, with its 127Nm of instant-on electric torque that propels it from zero to 60 in four seconds. In town, in traffic, it's a gap-finding, queue-dodging weapon.
Agility Saietta review – easy ride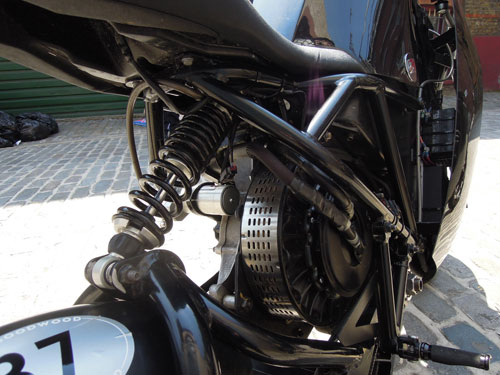 Once you're used to the instant power – enough to catapult you off the back if you're incautious with the throttle – the Saietta is an easy ride. There are no foot controls or gears to worry about; just hunker down, point it at an implausible looking gap and twist the 'go' grip. Thankfully, the brakes are powerful, and help charge the battery.
Agility Saietta review – Saietta R vs Saietta S 
Underneath its distinctive hump is a bank of lithium-ion batteries. The 200kg Saietta R has enough for about 100 miles of urban riding, while the cheaper S only has the legs for around 60miles. It is a nimbler ride at less than 150kg, though, and still has a 5.5 second 0-60 time.
Agility Saietta review – design and build 
The Saietta's unique styling is due to it being designed from the ground up as an electric bike. It has an F1-style composite monocoque chassis – unrestricted by the need for fuel tank, engine block and associated plumbing – that makes it light and stiff. Even the metal tubing around the seat is for aesthetics only; you can de-spec it for a futuristic floating saddle look.
Agility Saietta review – the only way is 'go' 
Like a petrol scooter, the Saietta is 'twist and go', only there is no lag or take-up on the throttle (although Agility can engineer it in if you want it). Initially it's intimidating, but with practice the instant power makes filtering through traffic a blast.
Agility Saietta review – electric motor 
Easily visible in the chassis is this hefty-looking electric motor. In the Saietta R, it produces 91bhp and 127Nm torque. Comparable figures to a 1.4-litre petrol-engined Ford Fiesta… except it's in a bike that weighs less than a fifth of the Fiesta. Sometimes, mathematics can be fun.
Agility Saietta review – no spring chicken 
The Saietta doesn't have a conventional suspension set-up. At the front, rather than telescopic forks, it has a (deep breath) 'Advanced Wide-Base Variable-Geometry Unequal Length Front Double-Wishbone'. Indeed. Importantly, it feels stable and planted, yet turns in crisply when asked.
Agility Saietta review – attention seeker 
Shrinking violets need not apply – the Saietta will draw attention wherever you go, despite its near-silent running. Every traffic light Stuff stopped at, somebody would ask what it was. Entertaining initially, but it could get a little tiresome after a while. Still, there are 11 colours to choose from.