Xbox LIVE adds 4OD and Demand Five to on-demand line up
4OD and Demand Five join the Xbox LIVE on-demand stable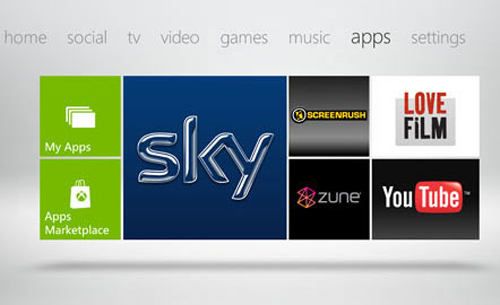 Now that Xbox LIVE members have been treated to a dazzling new dashboard, Microsoft has decided to roll out a new bunch of video apps – 4OD and Demand Five – in a bid to bolster the Xbox LIVE on-demand experience and continue to transform the PS3 rival a one stop entertainment device. 
Arriving hot on the heels of LOVEFiLM, YouTube and a smattering of other video apps, the latest on-demand portals means Xbox LIVE users can enjoy the likes of the The Gadget Show and Extreme Fishing with Robson Green via Demand Five and a whole host of Channel 4 content, like the Big Bang Theory, via the 4OD portal. 
Xbox LIVE users have more to look forward to in the new year with the BBC iPlayer's hotly-anticipated arrival in early 2012. And with Blinkbox, VEVO, BBC, Crackle by Sony, MSN video and loads more, the Xbox's TV-in-a-console capabilities are at an all time high – and more importantly, users certainly won't be short of entertaining content.
You may also like
Netflix will start streaming BBC content in 2012
Will there be a Galaxy Nexus tablet in six months