What we wanted, what we got – Sony Ericsson PlayStation Phone
Can the PlayStation Phone level up in the brave new world of portable gaming, or is it too little, too late?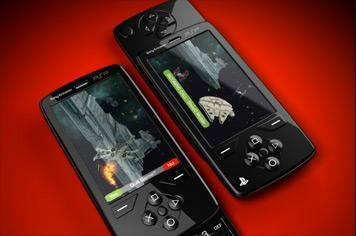 The long-rumoured PlayStation Phone has been spotted in prototype form. Going up against a new breed of touchscreen smartphones that have rendered Sony's non-phone portable console virtually obsolete, it's hoping to claw its way back into the mobile gaming, er, game. So can it level up in the brave new world of portable gaming, or is it too little, too late?
What we wanted: a phone with real gaming pedigree that could deliver a premium mobile gaming experience.
What we got: it looks like we'll get exactly that – a Sony Ericsson handset running Android 3.0 (Gingerbread) with a slide-out panel delivering the familiar button layout from the PSP, including those shoulder buttons.
What we wanted: a multi-touch screen and powerful innards.
What we got: there's no detail on the screen yet, but it's almost certainly capacative multi-touch, at least 3.5in and hopefully packing some decent resolution. There's also a strip on the control board that's a sort-of mini multi-touch trackpad – a nice idea that means you might actually be able to play and see at the same time. As for the guts, it's a stock 1GHz processor and 512MB of RAM. There's a flashed-up cam on the rear, too.
What we wanted: a catalogue of downloadable games that leverage Sony's gaming might to go beyond the offerings of the Android Market.
What we got: no word on actual titles yet, but the forecast is good. There's no UMD or Memory Stick slot, but there's an SD card slot and there's likely to be a dedicated PlayStation Store riding alongside the Android Market (see screenshot above). We'd be surprised if Sony couldn't turn its clout with developers into something more meaningful than the simple physics games that suit touchscreen-only gaming mobiles.
What we wanted: all this to be packed into a stylish, compromise-free handset.
What we got: this is just a prototype, but even so, it's hard to feel inspired by the limited appliance of innovation. It's not a million miles off what we mocked up nearly three years ago (below) – surprising considering how much the mobile landscape has changed in the interim. Fingers crossed that when it arrives (probably in the first half of 2011) it'll have dressed up for the occasion.
[pics/spec via Engadget]
Related stories
– 10 of the best survival horror games
– 10 of the best new game apps
– 10 boardgame apps to download
– 20 best iPhone apps of all time
– 10 best Android apps of all time