Ubuntu's first smartphone is finally coming out – next week, in fact
Lower-specced device is an Android variant, but the OS has its own flavour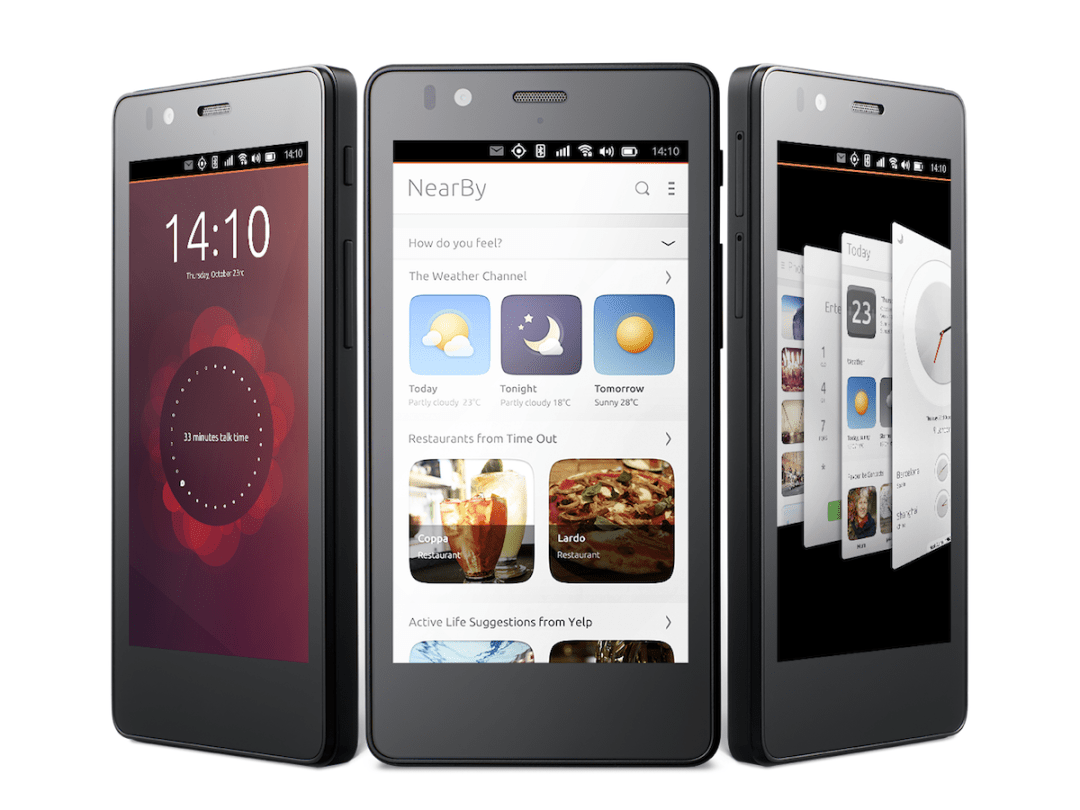 Back in 2013, Canonical – the company behind open-source operating system, Ubuntu – grabbed headlines by crowdfunding US$13 million (about £8.5 million) to make its own smartphone. But that wasn't even half of the needed goal.
The planned Ubuntu Edge handset is dead, but now, a year and a half later, Ubuntu is finally ready to launch its first smartphone: the unlocked, dual-SIM Aquarius E4.5 Ubuntu Edition. And it's debuting across Europe next week via social media-announced web flash sales.
Created by Spanish maker BQ, the Aquarius is actually a variant of the company's Android handset, albeit now outfitted with Ubuntu's mobile OS. It's a lightweight device: a 4.5in qHD (540×960) display, quad-core 1.3Ghz MediaTek processor, 1GB RAM, 3G speed, and 8GB internal storage (plus a microSD slot). You'll find an 8MP camera on the back, and a better-than-average 5MP selfie shooter on the front.
Unlike the Edge, it's not designed to also be a portable computer that you can plug into a monitor and use as a proper desktop: it's strictly a smartphone, but at least it's an affordable one. The Aquarius E4.5 will sell for €169, or about £125, and as noted above, it will first go on sale in Europe next week via flash sale alerts sent out by Twitter, Facebook, and Google+ accounts.
The Aquarius E4.5 may be just a phone, but it's not just another Android or iOS facsimile. In fact, the OS drops typical apps and grids for so-called Scopes that collect themed content, and the UI seems to have a strongly swipe-centric design. Check out the video above for a detailed look at Ubuntu on a phone, and keep an eye out for more on this intriguing new low-end option.
[Source: Ubuntu via The Verge]
READ MORE: The crowdfunded Ubuntu Edge is dead, but its spirit lives on