Toshiba BDX2100KB does Blu-ray on a budget
Toshiba has just unveiled its second Blu-ray player, the BDX2100KB aimed at the entry level market.The death of of the company's HD DVD format was con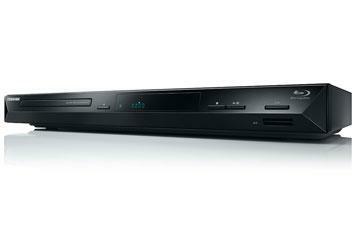 Toshiba has just unveiled its second Blu-ray player, the BDX2100KB aimed at the entry level market.
The death of of the company's HD DVD format was confirmed with last year's BDX2000KB, and this follow up promises to fill in some things its predecessor lacked, while maintaining a rather attractive price tag.
You can of course expect full 1080p HD output at 24fps, as well as upscaling of SD content, HDMI 1.3 connectivity, and a USB port with support for DivX, JPEG, WMA, MP3, AVCHD and MKV files.
There is also an integrated Ethernet port for hooking up to the net and accessing additional Blu-ray content, and high def audio will be available thanks to support for both Dolby True HD and DTS Master Audio.
Like the sound of it? You'll be able to pick up the BDX2100KB from May for a rather pocket-friendly £129.99 – keep it locked for hands-on snaps shortly.