Step away from the Dartz Prombron 'Black Shark' or risk electrocution
Megalomaniacs rejoice! The new monster SUV from Dartz is fast, bomb-proof and absolutely hates the paparazzi
My word, that thing looks dangerous…
We advise giving the new 'Black Shark' Prombron from Latvian military-grade vehicle manufacturer Dartz a wide berth. Not only is it skinned in B7-grade armour plating, which can withstand attacks from 7.62x51mm rifle bullets and landmines, but it also features electrified door handles that are primed to dish out a nasty shock should crazed autograph hunters, over-zealous paparazzi and wannabe kidnappers get too close.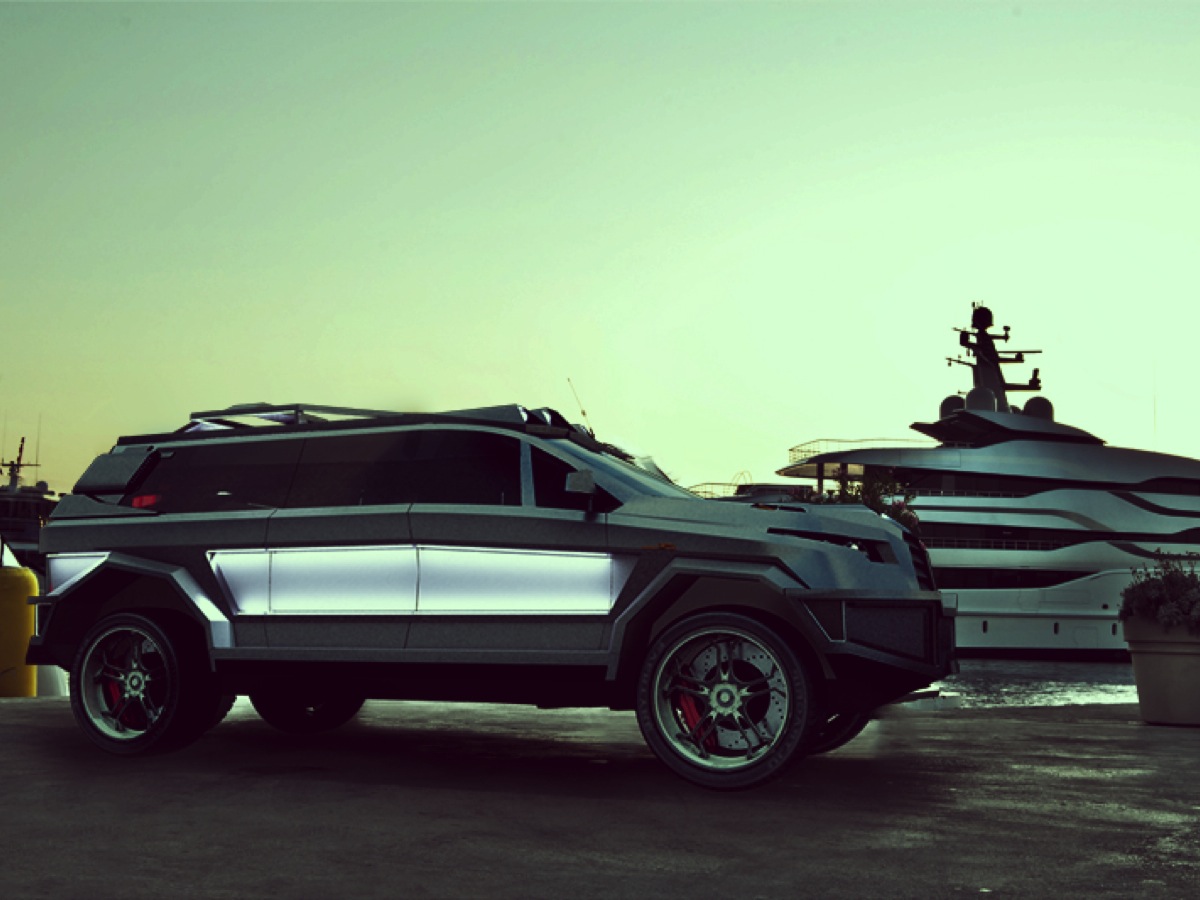 But it's grotesque, who would actually buy one of those things?
You'd be surprised; there are plenty of well-heeled oligarchs and paranoid public figures that are looking for the last word in personal protection. But the 'Black Shark' Prombron isn't just a big, bulletproof SUV; it's also packed to the roof rack with cutting edge technology.
I bet you're about to mention a certain British spy…
Electrochromatic windows that darken at the press of a button, explosives detection software, disappearing door handles and a signal jammer all come as standard on the 'Black Shark' – of course we're going to mention James Bond. Plus, customers can specify champagne holders, televisions, next-gen gaming consoles and built-in hookah pipes to make life inside the Prombron more comfortable. Things don't get much more 007 than that.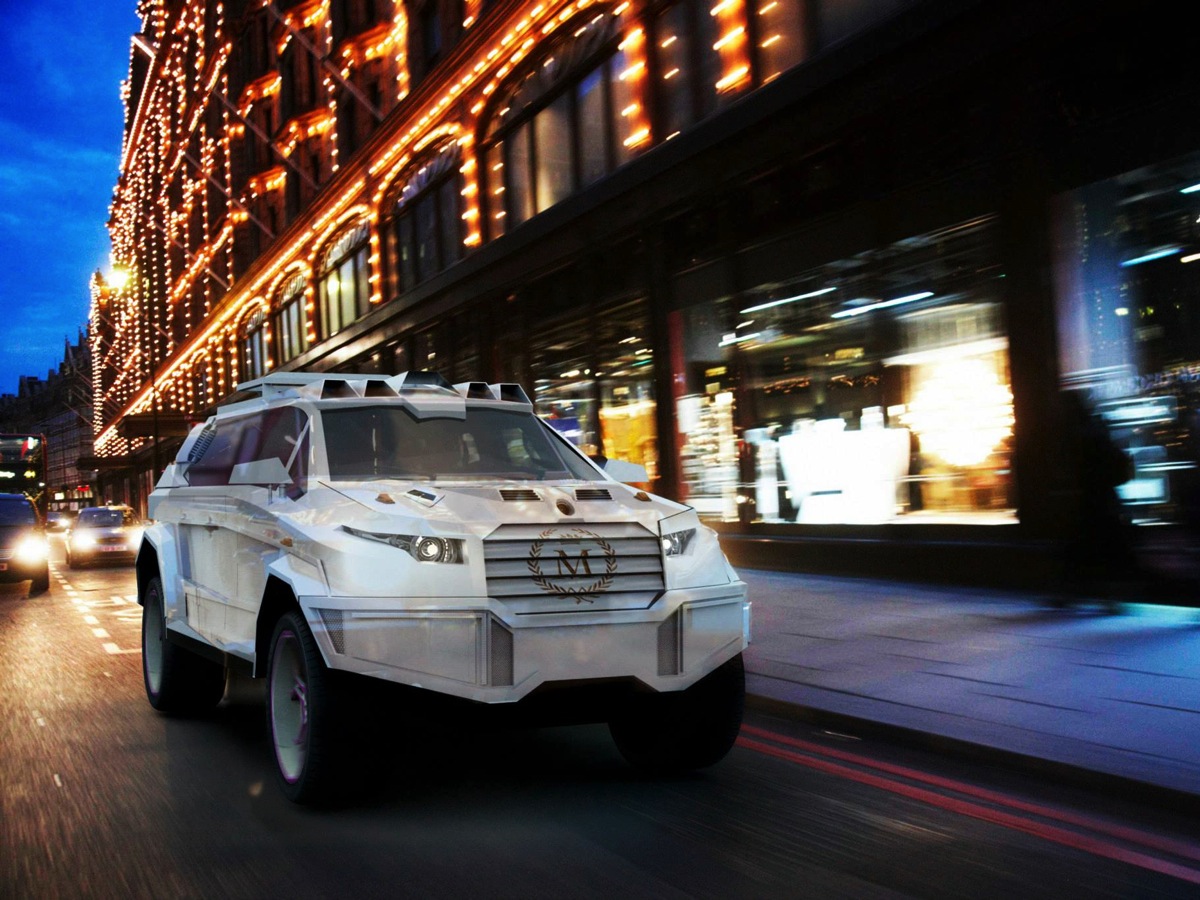 It's clearly a chunky beast but is it slow?
Official performance figures are yet to be released but Dartz cleverly bases its Prombron models on Mercedes-Benz GL underpinnings. That means a solid chassis and forgiving suspension set-up is already in place, plus buyers can choose either a 5.5-litre V8 AMG engine or a crazy powerful twin-turbo V12 that has been tuned to develop 1,500bhp. It might be heavy but with that many horses under the bonnet, it's not likely to be slow.
Will I ever see one on the road?
It's highly unlikely as just five are destined to enter production but Dartz revealed that two special editions are heading to a keen client based in London. If you are offered a nose around, don't be surprised if it's decked out in some pretty shocking fabrics. Dartz has a track record of using bizarre hides, such as stingray, alligator, ostrich, crocodile and leather crafted from a whale's penis. Don't say we didn't warn you.
READ MORE: The upcoming Trion Nemesis plans to eat Bugattis for breakfast