Sky+HD 1TB boxes launching today
Following on from the news it would be launching its 3D service in April, Sky has announced it'll be launching 1TB Sky+HD boxes, the largest capacity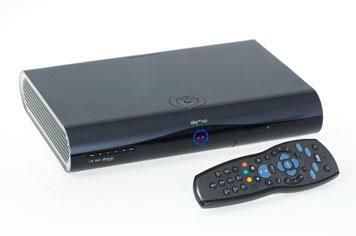 Following on from the news it would be launching its 3D service in April, Sky has announced it'll be launching 1TB Sky+HD boxes, the largest capacity HD PVR in Europe.
Able to store up to 240 hours of high definition TV and much more in standard def, it packs four times the storage of the original Sky+HD box, meaning you'll need to be a serious show hoarder to fill up your hard drive.
Of course as with the old box, the whole 1TB will not be up for use – some will be taken up by an increased Sky Anytime memory capacity, allowing for up to 160 hours of view-on-demand HD content to be recorded automatically.
The boxes are available from today and will cost £249 plus £10 a month for the HD package – meaning a £200 premium on the original Sky+HD box.
Talking of the original box, Sky has also announced that starting today, Sky+HD will become the standard PVR for Sky, replacing the original Sky+ box.
It'll cost £49 (plus £30 installation), and for those customers without HD TVs, the capability can just sit unused until they upgrade.
However, for those customers looking to take advantage of the HD capabilities can sign up to the HD pack for £10 a month, and pick up the box for free.
For more information on the Sky+HD 1TB head over to Sky's site, and let us know if you could fill up a 1TB Sky box below.