Sigma unveils 46MP DP1 Merrell and DP2 Merrell cameras
That's one hell of a sensor, built for the best colour and RAW photo options available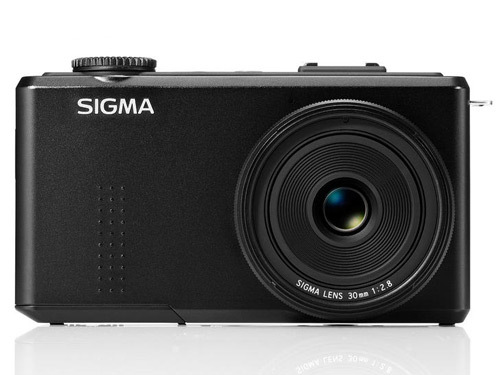 Sigma has released two staggering 46MP cameras based on the Foveon X3 sensor designed by the late Dick Merrell, and in his honour they're named the DP1 Merrell and DP2 Merrell.
Right, breathe in. Although it sounds like 46MP might be a touch excessive, the Foveon X3 sensor works using a clever three-layer system at 15.3MP per layer. That means it's able to catch each colour in the RGB range (red, green and blue) in every pixel – making for the most complete colour capture yet. It also means colour moiré noise is reduced, so Sigma could do away with the low-pass filter altogether. The Sigma Merrll uses a dual "TRUE" processor (dramatically known as Three-layer Responsive Ultimate Engine) to improve processing speed and image quality. And breathe out.
So we've got an impressive new technology that means a nice compact, powerful snapper, but what's the difference between the two? The DP1M has a 19mm f/2.8 lens (equivalent to 28mm on a 35mm camera), while the DP2M sports a 30mm f/2.8 eyeglass (45mm equivalent). Thanks to Super Multi-Layer Coatings on both there is very little flare or ghosting, while the F Low Dispersion lens combats aberrations.
All in all this adds up to a serious bit of kit for quality shots. The fact that you can shoot in RAW, and use the manual focus ring proves this camera is aimed at providing the freedom of options even a pro would be happy with. As such it's tough to gauge a price or release date, so for now sit tight and we'll give you the heads-up as soon as we have details.
You may also like
Motorola Motoluxe gets late February release date
LG outs the Optimus Vu, a 5in Galaxy Note killer
Google fires up Chrome for Android