September issue of Stuff out now!
And this month it'll take you to a galaxy far, far away...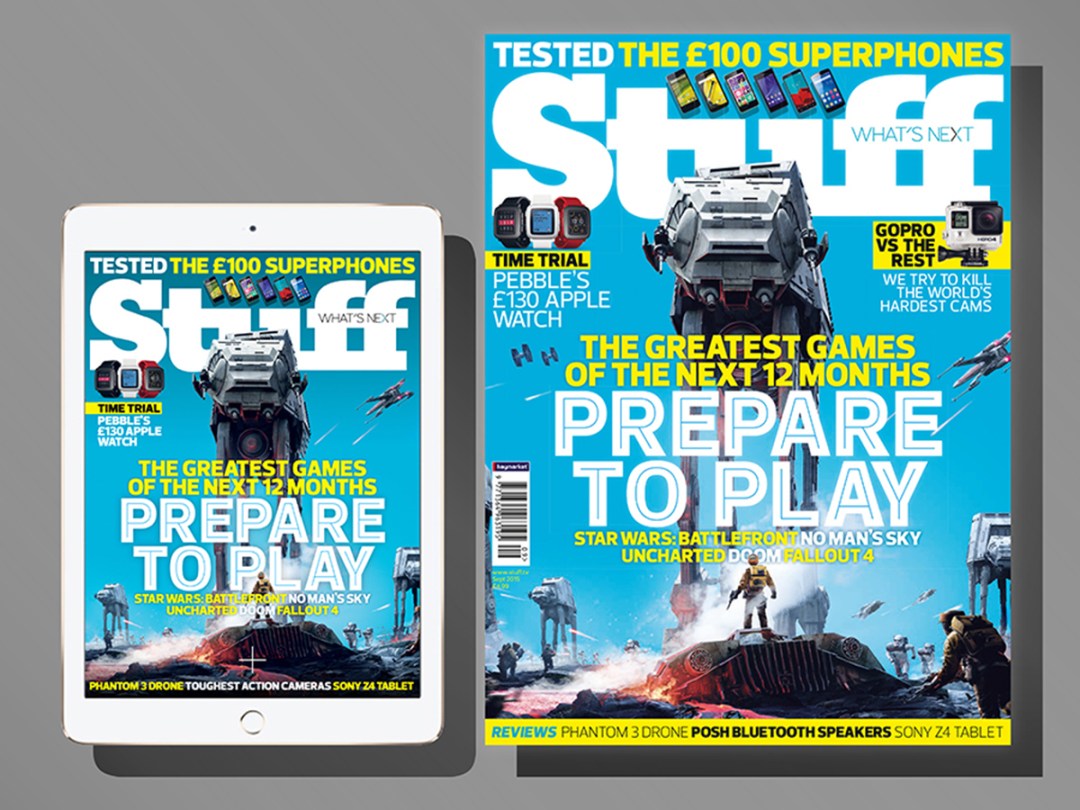 Bad weather has its upsides.
If it was dry and sunny every day we wouldn't have an excuse to spend any time indoors playing games. And with so many great ones on the horizon, that'd be a real shame, non? We've nearly worn our thumbs to the bone playing some of the most exciting games of the next 12 months, from Star Wars Battlefront and Rock Band 4, to Mirror's Edge: Catalyst and Forza 6.
Of course it doesn't matter what the weather's doing when you're braving the currents of Lee Valley White Water Centre in a canoe. Chances are you're going to get wet anyway, so we took a GoPro and its three biggest rivals for a little dip. But could any of them beat the current king of action cams?
Back on dry land we've put a quintet of Bluetooth speakers through their paces (and we don't mean those cheapo ones that sound like Bob Dylan rasping at you from a distant greenhouse), plus we've run the rule over six smartphones that'll only cost you £100 (or less).
That's not to mention the tips and tricks in Projects, including a guide to upcycling and some instant upgrades for your 5-a-side football kit, all the latest news in Hot Stuff, and the world famous Top 10s.
You can pick it from both physical and digital newsstands now – or, even better, why not subscribe? It's cheaper and you won't have to go outside to get your hands on one. You'll find full details of our excellent subscription offers here.