Relive England's '96 near-miss ahead of Euro 2016 on BBC Sport
And there's live interactive HD streaming, on-demand highlights and personalised goal alerts, too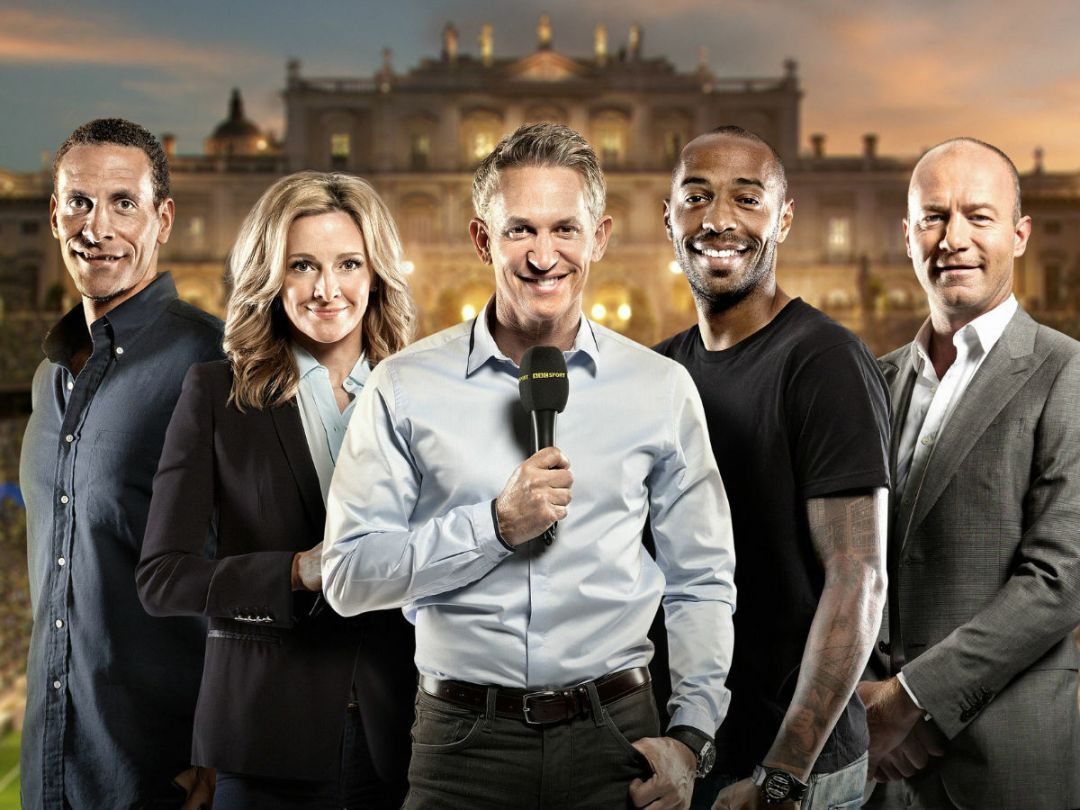 With Euro 2016 just over a month away, the BBC has gathered its first-team squad of pundits and commentators to outline how it'll bring you every goal that England/Wales/Ireland/Northern Ireland (delete as applicable) score in France this summer.
Crisp salesman Gary Lineker will lead a team including Thierry Henry, Rio Ferdinand and veteran commentator John Motson, with online coverage set to play a bigger part in the the tournament than ever. 
All of Auntie's live games will also be shown online in HD, so if your boss has denied you the afternoon off to watch the Wales game you'll be able to follow it at your desk (or in the lav) using the app – just try to subdue those cheers.
Fans can choose alternative commentary from 5Live, Radio Wales and Radio Ulster, plus selected games will offer an overhead 'tactical cam' to please armchair Arsene Wengers.
England fans of a certain age that fondly remember Euro '96 (the Lazarus-like return of Gazza, Baddiel and Skinner, a hovering Uri Geller causing Gary McCallister's penalty to be saved by David Seaman – halcyon days) are well covered too. 
To mark its 20th anniversary, in the lead up to France 2016 the Beeb will rerun the games against Germany and Scotland online and via its apps as if they were live, with added 'two places at once' insight from Alan Shearer.
BBC Sport will also carry three-minute highlight reels of every game, while the mobile app will allow fans to setup alerts from line-up announcements to full-time scores and almost everything in between.
As token young person on the team, 33-year-old Jermaine Jenas will be in charge of the Beeb's Snapchat account, while pundits will also attempt to get to grips with Periscope. In Shearer's case, we predict it'll be like watching a labrador trying to fly a drone.
Stuff spoke to every member of the commentary team after the announcement, and the general consensus seems to be that a semi-final would represent a good showing for Roy Hodgson and his exciting young England team – but Wales and Ireland could surprise a few people.
"I think we're competitive again for the first time in donkey's years," a fully clothed Lineker tells Stuff. "I don't think the expectation is that we can seriously go and win it, although this season proves anything can happen, so who knows?
"Leicester have shown that if you're organised well enough, if you make yourself really difficult to beat, with the pace of the players England have on the counter attack you give yourself a chance."
The name that emerged time and again, though, was France. Many pundits cited home advantage and a team with good strength in depth, with top players such as Antoine Griezmann and Premier League winner N'Golo Kanté taking good club form into the tournament.
Will they get it right? Or will Iceland 'do a Leicester' and emerge triumphant? We'll find out when the tournament kicks off in Paris on 10 June.