Prints charming: Formlabs launches new 3D printer, Form 2, today
More power, more precision, and it even gives you a bell when it's finished.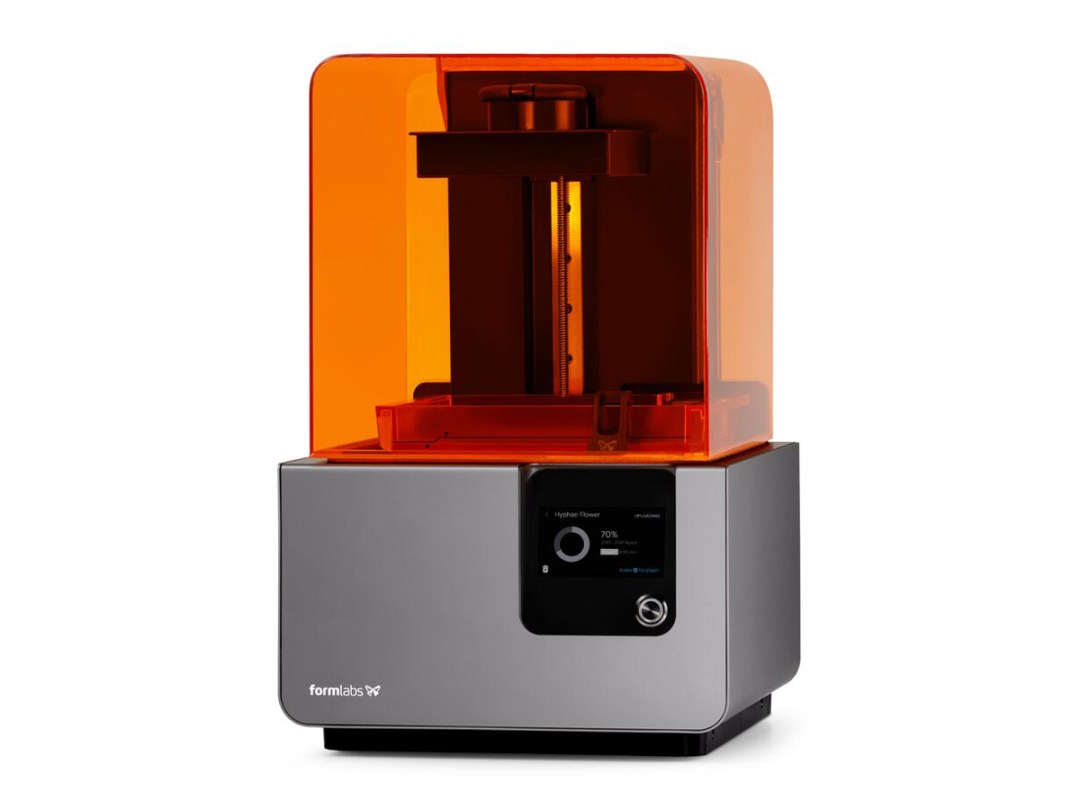 Engineers, designers and 3D print enthusiasts rejoice! Formlabs is hoping to sharpen up the cutting edge of desktop 3D printing with the Form 2, released today.
The Massachussetts company brought stereolithography (turning photosensitive resin solid with a laser) to the masses in style with the Form 1+ (which we've reviewed), but the new model will boast a range of improvements.
An increase of over 40 percent on build volume, plus a more powerful laser than before, will allow for more intricate 3D creations with better print resolution. It's all helped by a collaboration between a new sliding peel mechanism and wiper that distribute resin automatically beneath your fledgling print. Best of all, the resin tank will refill itself so you don't have to.
Other features to shout about include 1-click-printing, a full-colour touchscreen and Wi-Fi connectivity. Need updating on how a print's going? Keep your phone on and the Form 2 will send you a customisable notification to let you know it's ready. It's lovely to get a text from your printer, even just to make those late hours in the office a bit less lonely.
If there's an issue we had with the Form1+ it was the eye-popping asking price, and only time will tell if the Form 2 will justify the €3,299 (currently around £2,405) it's available for from today. That said, watching this beautiful video of the thing in action is free, so take a look.