Polaroid Android-powered compact system camera pictured?
Polaroid IM1836 apparently shows up on Russian spec sheet, could get CES launch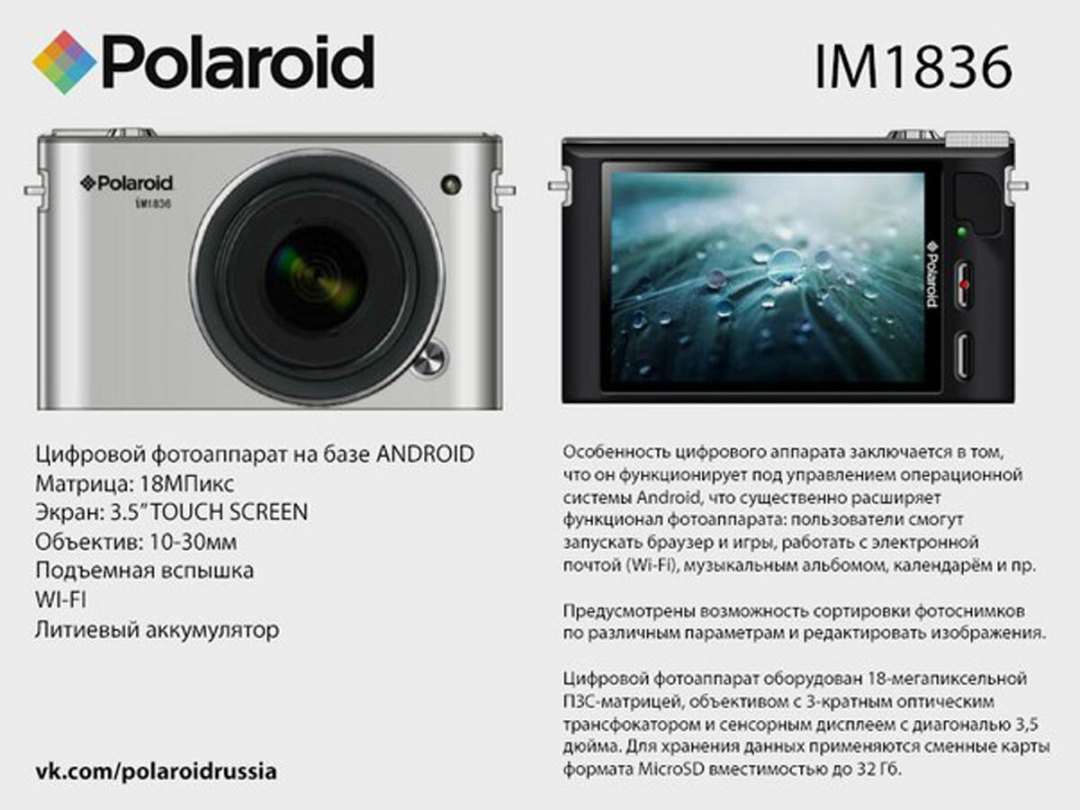 Polaroid looks set to unveil an Android-based compact system camera in the near future, if a post over at Photo Rumors is to be believed.
The site has received images of a "Polaroid IM1836", apparently from a Russian information sheet. While it's all in Russian, even a cursory glance reveals the words "Android" and "Wi-Fi", and there are also mentions of a 3.5-inch touchscreen, 18MP sensor, Micro SD card slot and 10-30mm lens.
It should be noted that Polaroid has some form with Android-powered cameras, having launched the first ever example back at the beginning of the year. Nikon and Samsung have since offered their own cameras running Google's OS.
If the Polaroid IM1836 is the real deal, we can expect to see it officially unveiled at CES in January 2013. Keep your eyes peeled.
[via Photo Rumors]
Nokia Windows 8 tablet incoming?
Google's Santa Tracker lets you keep a watchful eye over your presents
Real life fruit ninja decimates fruit to dubstep