Playbrush dongle turns dental hygiene into a video game
Toothbrush add-on encourages your kids to keep their pearly whites both pearly and white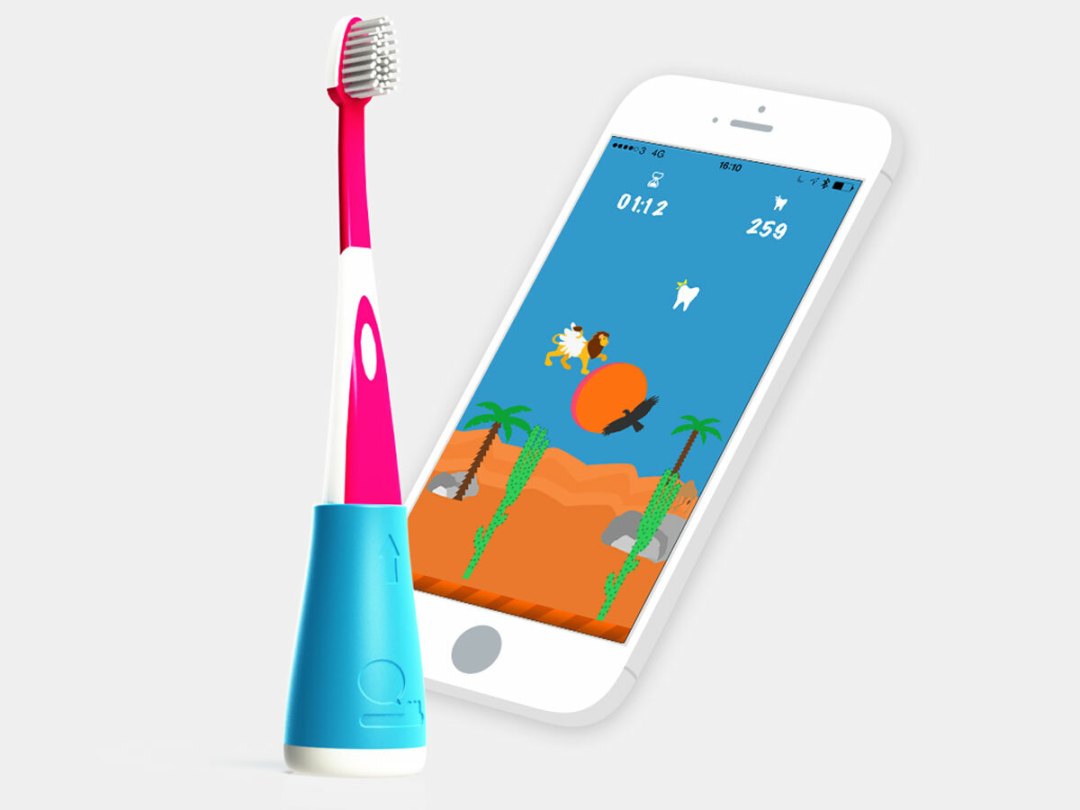 Here's a new Kickstarter campaign to get your teeth into: an add-on that transforms any toothbrush into a gaming controller.
It's called Playbrush, and it's designed to encourage kids to brush their teeth regularly and properly. The startup behind it believe that by linking the twice-daily toothbrushing session with a fun activity – in this case, a mobile video game – they can motivate kids (and some reluctant adult brushers) into putting in the required time and effort to achieve better oral hygiene. It's gamification gone good.
The rubber-clad Playbrush dongle, which will cost £49 at launch, fits onto the end of any manual toothbrush and connects to a smartphone or tablet via Bluetooth LE (both iOS and Android apps will be available at launch if the team's stretch goals are reached). The movement of the brush is picked up by an accelerometer and gyroscope in the dongle, which then feeds it to the phone to control the game, and the game will encourage the brusher to spend a full two minutes scrubbing their gnashers.
In the first game, the player has to maintain constant brushing in order to keep a lion flying, and brushing at a certain "ideal" speed keeps him flying at optimum height. The game's background changes to encourage the player to swap "quadrants" – top front teeth, bottom front teeth, top back teeth, bottom back teeth. If the player stays in one quadrant for too long obstacles will appear. Currently there's just the one title, but other games are being planned for Playbrush's launch, along with online leaderboards and multiple log-ins for different brushers.
The dongle charges via an inductive base and a single product is intended to serve the whole family: swapping a toothbrush is a simple case of pulling one out and putting another into the dongle.
After extensive research, buy-in from dentists and testing the device with over 250 kids, Playbrush's UCL-based founders feel like their product is almost ready for launch. Today's Kickstarter campaign is a chance to essentially pre-order a device for £39 (limited to 50 backers), a tenner cheaper than the regular price. Deliveries are currently slated for November 2015.
[Source: Playbrush]