Pebble's next-gen smartwatch hits Kickstarter with a colour e-paper display
Stop, it's Pebble Time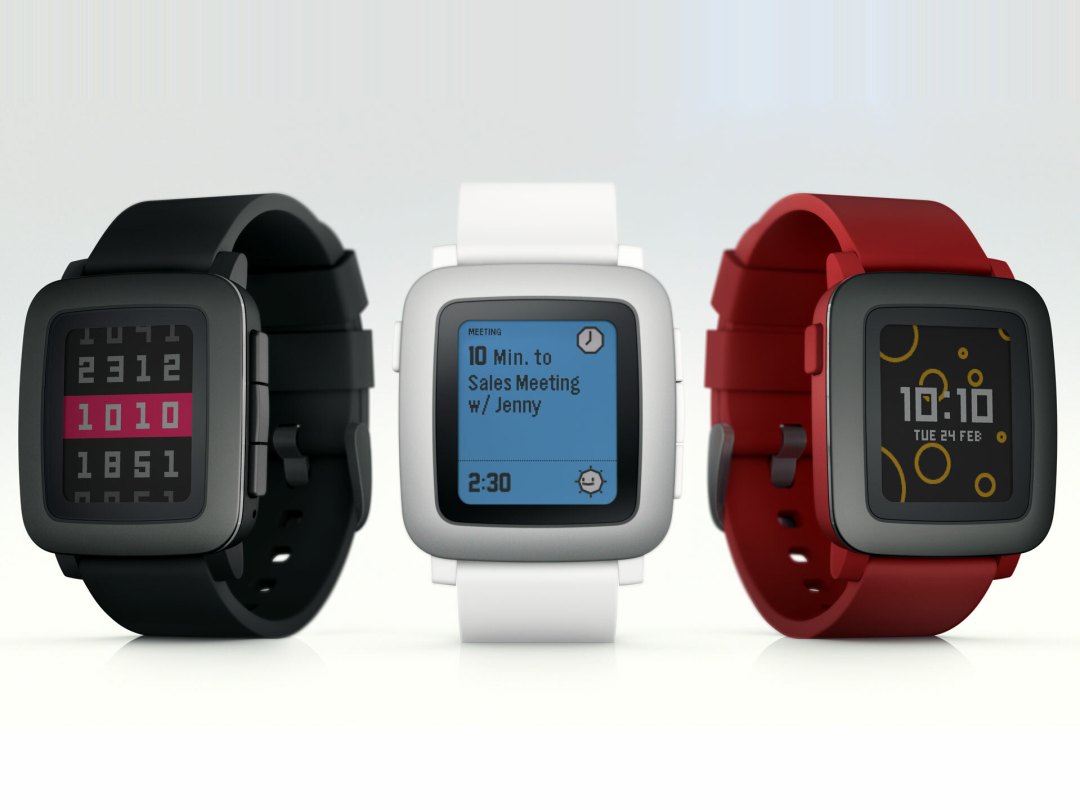 The countdown has ended, and Pebble has lifted the curtains of its latest smartwatch – its first major update since the original arrived back in 2013. Say hello to the Pebble Time.
Launching on Kickstarter today, the Time's big sell is its (non-touchscreen) colour e-paper display, which offers a colour readout without sacrificing the Pebble's excellent battery life.
We're told that the Time will still squeeze out up to seven days on a single charge despite the colourful new screen. That's miles ahead of the at-best two-day battery life offered by Android Wear and the expected one-day battery life of the Apple Watch. It remains to be seen how e-paper will perform next to the LCD and OLED displays of those devices, but the battery life is certainly an enticing statistic.
The Time is 20% thinner than the original Pebble and features a stainless steel bezel, with a Gorilla Glass-slathered screen for scratch resistance. The watch straps themselves have a built-in quick-release mechanism for hassle-free changes, though we're not entirely sure if metal bands are an option at the time of writing. We'll update this story with more information as soon as we get it.
There's also a new microphone, which takes a leaf out of the Android Wear playbook by letting users reply to messages with voice dictation, as well as record quick on-the-go voice memos.
Swiss Army Watch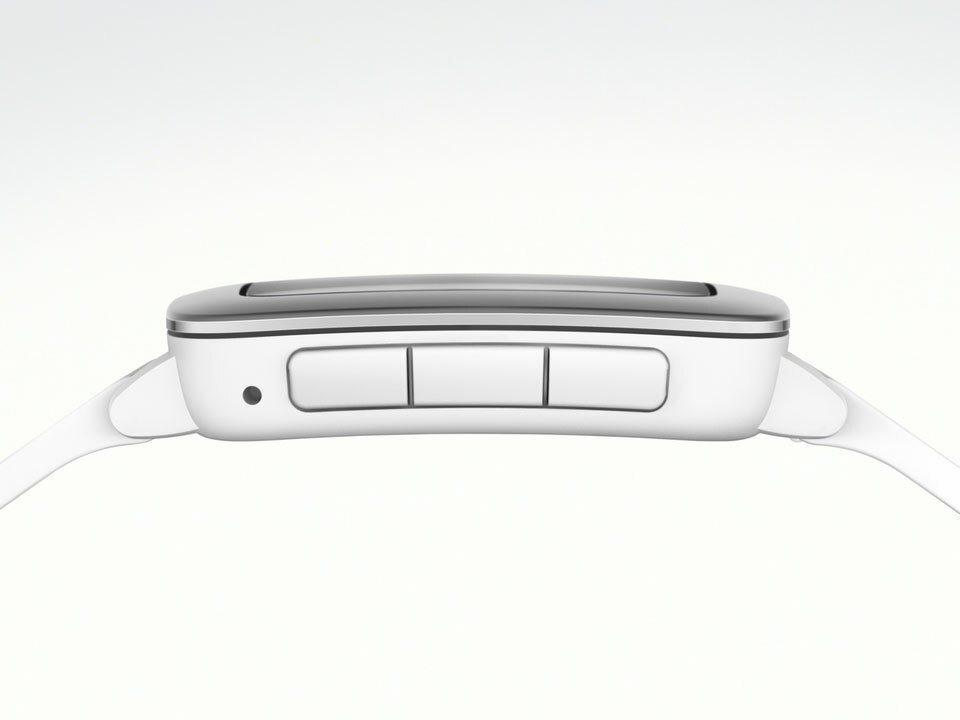 A built-in accessory port is also available for developers to take advantage of, adding new sensors and smartstraps to the Time's arsenal. It's an intriguing feature that sets the Time apart from the competition, with the potential to let users mix and match functionality depending on their situation.
Heart-rate sensors spring to mind initially, but the possibilities are vast. Temperature, hydration and possibly even blood glucose sensors are just some examples we can rattle off the top of our heads, and we're looking forward to seeing what the Pebble community can come up with.
Software overhaul
The Time introduces the newest version of Pebble OS, which brings with it a new way to organise relevant information like weather, news, travel, reminders and notifications, letting you see what's coming up next, with a single click.
You can also scroll through past notifications to see any you've missed too, and all of the existing 6500+ Pebble apps are compatible with the new OS.
Price and release date
The Pebble Time is available in three colours for US$160 exclusively on Kickstarter, with worldwide shipping to backers expected to kick off in May.
Later on this year, the Time will retail for a pricier US$200 and will be available from Pebble and other retailers directly
If you fancy treating your wrist then head on over to Kickstarter if you fancy framing your wrist in Pebble's latest creation.