Parallels update is 50 percent faster and integrated with OS X Yosemite
The run-Windows-apps-on-your-Mac software gets its tenth edition – and it's available today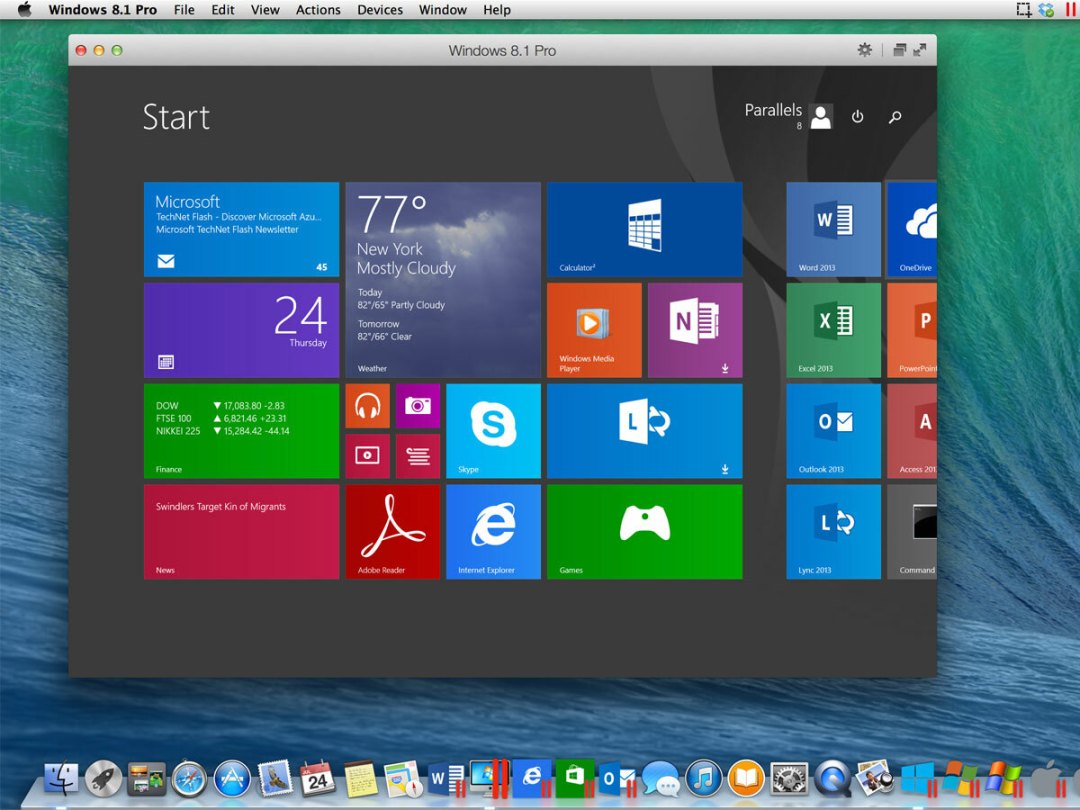 Want to run Windows applications on your Mac? The go-to method for escaping – or at least side-stepping – Apple's walled garden over the past few years has been to install Parallels – and it's just been updated to its tenth edition.
Parallels Desktop 10 features full support for Apple's upcoming Yosemite edition of OS X and like its predecessors doesn't require any fiddly dual-booting: it basically puts a virtual Windows machine inside your Mac.
Not only that, it also brings many Yosemite features to Windows and Windows apps, including iCloud Drive, iMessages and SMS text sharing. It's also quicker and more efficient, according to its creators, with battery life on notebooks being extended by up to 30 percent, Windows documents opening up to 48 percent faster and around 10 percent less memory being used by its virtual machines. There are also a host of new Wizards to guide new users through the best way to set up their virtual machines and optimise their experience.
Parallels Desktop 10 is available today for Mac users who already own Parallels 8 or 9 for £34.99 (you can download it here), and will be released to everybody else on 26th August priced at £64.99 (£32.95 for students).