Olympus Tough TG-1 iHS out June
The Olympic-strength Olympus TG-1 iHS has brains to back up its brawn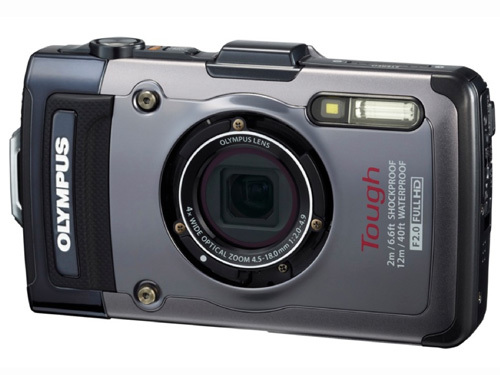 The Olympus Tough TG-1 iHS is setting out to prove that rugged cameras don't have to mean a compromise on quality with an impressive 12MP BSI CMOS sensor, a low light-loving f/2.0-4.9 aperture, a 4x zoom and a 3in OLED screen encased in a super strong reinforced body. Did we mention the TG-1 iHS uses the same TruePic VI image processor found in current PEN models (read our E-P3 review)?
The body protects the Tough TG-1 iHS from temperatures as cold as -10 degrees Celsius, water depths of 40 feet, weight crushing at 100kg, and falls as high as 6.6 feet. And it hasn't compromised on mod cons – the Tough shoots 1080p, 30fps video with Muilti-Motion Movie image stabilisation, while sensors like GPS, an e-compass, and a pressure-sensor all add to the data contained in your snaps – which can be shot at 30fps for 50 shots.
There are also fish-eye and telephoto lens attachments that – amazingly – can be swapped underwater. And you can test all that to the max from mid-June when it gets a release at £360, with the lenses at £130 each.
You may also like
LG Google TV coming on May 21st