October issue of Stuff out now!
And this month it'll save you money, protect your home, keep you fit, and generally be really, really ridiculously good looking...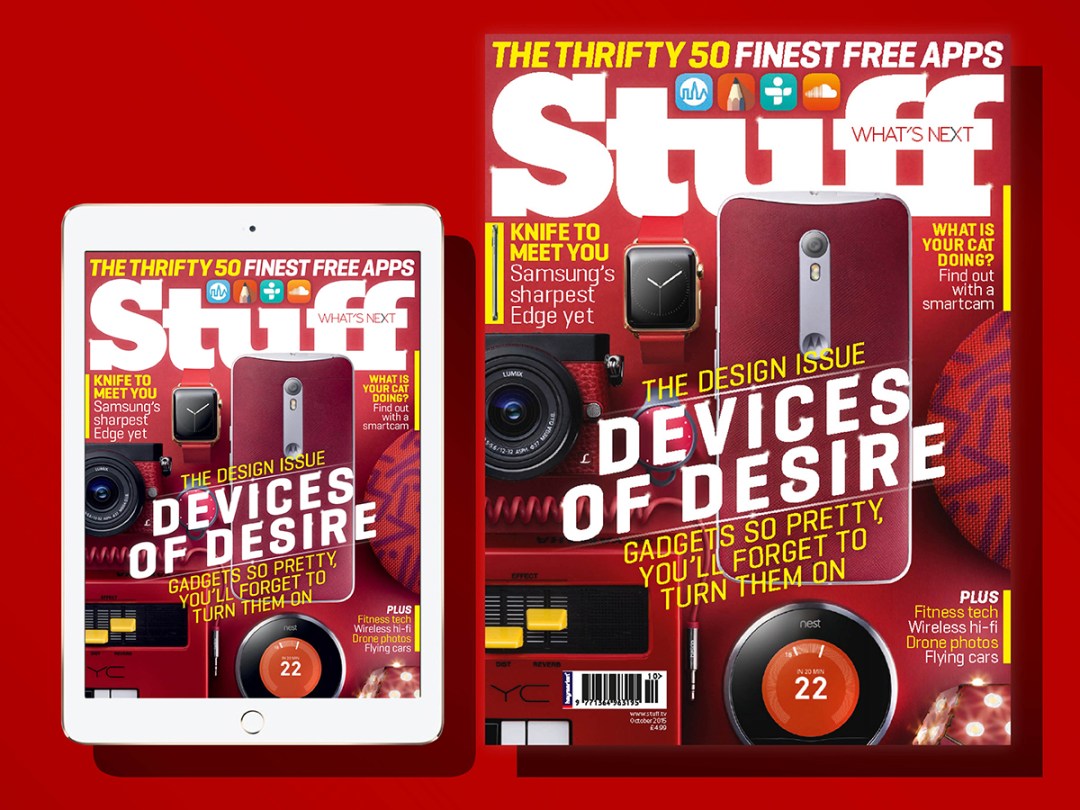 Great design is the difference between an iPod and a Creative Nomad Jukebox – and only one of those gadgets is in the dictionary.
So get your OED ready for this month's cover feature – a veritable art gallery of the most beautifully designed products in the world. Of course, good design isn't just about what's on the outside, so we've chatted to the people behind the products to find out what's going on inside too.
If you're feeling thrifty you'll also find our list of the 50 best apps that'll cost you nothing more than the space on your phone (yep, they're all completely free), plus we've been chatting to the maverick British engineer who reckons he can fly you from London to Sydney in just three hours.
That's not to mention the tips and tricks in Projects, including a guide to dronetography and guitar amps getting the Super Geek treatment, plus all the latest news in Hot Stuff, and the world famous Top 10s.