Nokia sells HERE Maps for $3 Billion
Audi, BMW and Mercedes' parent company Daimler are footing the bill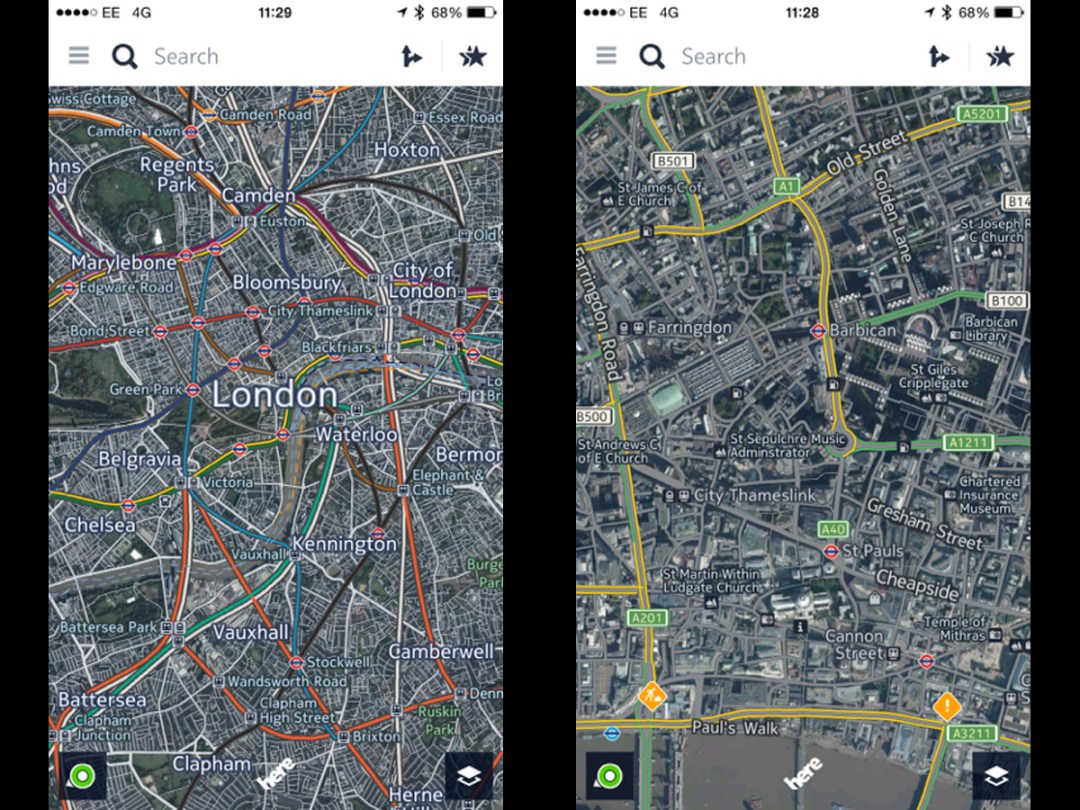 It's sixteen months now since Nokia sold off its struggling mobile division to Microsoft, and now it's time for the former Finnish giant to lose another limb. 
Nokia's very impressive maps app HERE has been picked up by a German motoring trio in the form of Daimler (Mercedes-Benz' parent company), Audi and BMW. This will make them joint owners of the very popular motoring app; what it means for the app itself however we aren't quite sure.
HERE has been most popular for its offline features, allowing users to download maps of entire countries and continents, complete with turn-by-turn navigation. The only problem people seem to have is that it tells you off when you're speeding, which of course we think is a very useful feature because we would never dare do anything of the sort.
Self-driving cars are an imminently approaching part of the future, one which Nokia seems to be looking forward to, since HERE uses "data generated by vehicles, devices and infrastructure to deliver real-time, predictive and personalized location services" that "will enable an entirely new class of driver experiences, including highly automated driving".
Aside from turning it into built-in satnav for their next fleets of cars, we aren't sure what the conglomerate of car makers are going to do with the app, so we'll have to wait and see.
Oh, and if you want to see what the fuss is all about, you can download HERE Maps for Android, iOS and Windows Phone.