Nokia Asha series unveiled
Nokia World is in full swing and a whole new series is here. Asha 200, 201, 300, 303 – nice to meet you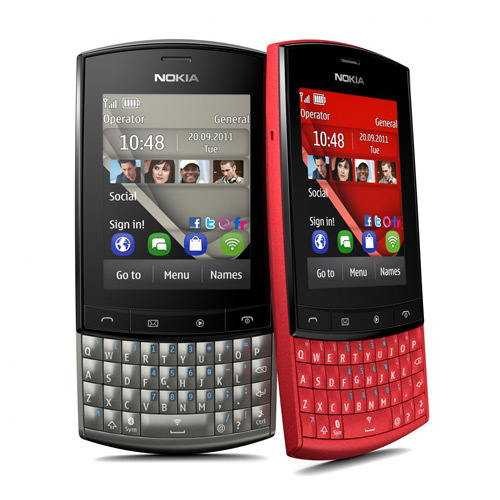 Nokia's unveiled a whole new range at Nokia World (which, despite the name, is more of a Nokia exhibition than a whole planet) – meet the Asha series. All four devices are powered by the Nokia Browser that compresses data up to 90 per cent before reaching your handset, keeping data charges to a minimum.
This lower-end line aims to bring the smartphone to everyone with the help of Nokia's Series 40 OS. The QWERTY-sporting Asha 200 (top) allows for Easy Swap SIM changing (without the need to restart) and supports up to 32GB SD storage, ideal for utilising its super loud speakers that can even fill a noisy party. Social networking, email and IM are all supported. The 201(above) is the same (both supporting 52 hours playback) minus the SIM swapping.
The Asha 300 (above) has both a numeric keypad and a capactive touchscreen. The 300 crams in a 1GHz chip and 5MP snapper. The Asha 303 (below) is very similar, but sports a QWERTY keyboard and 2.3in display. Both come with Angry Birds built-in – good call Nokia.
More Nokia revelations to follow.
You may also like
Nokia Music launched with free playlists
Nokia launches Nokia Drive app on Lumia 800