Nintendo Direct set for 14 September
What do Nintendo have in store for the future?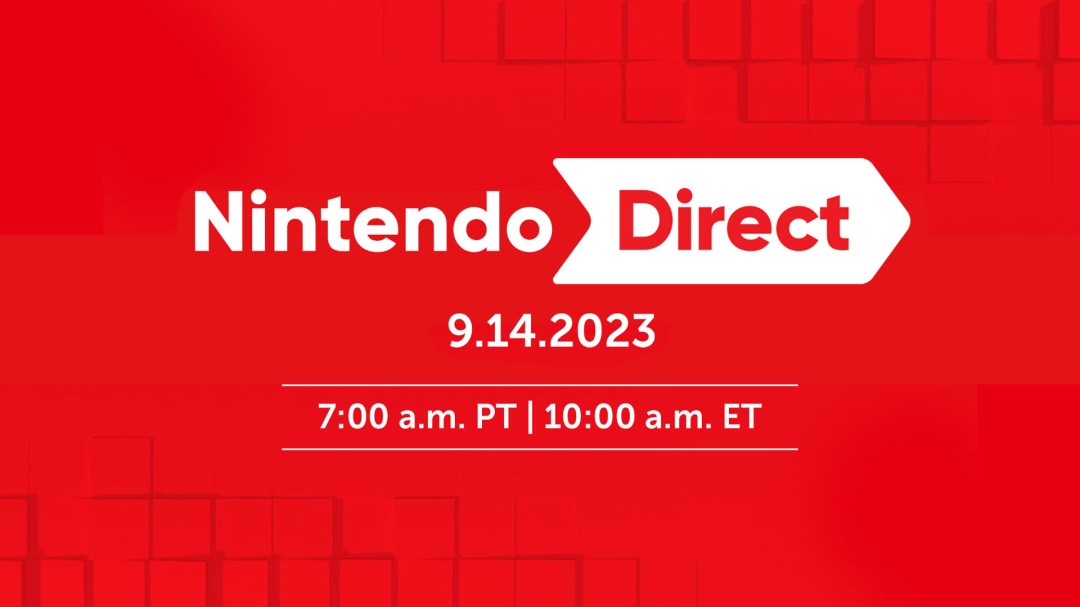 After hearing murmurs of a Nintendo Direct coming our way soon, Nintendo have gone ahead and made the news official. On 14 September, we'll be gifted with a 40-minute showcase of all the games set to release later this year. Who knows, maybe we'll even get some news on a potential Switch 2. We really wouldn't hold our breath on that, though. The showcase will stream online from 7AM PT, 10AM ET and 3PM GMT.
In the previous Nintendo Direct, we were given news of Super Mario Bros. Wonder, Pikmin 4, Detective Pikachu Returns and much more to get excited about. What will this Direct hold? We're not entirely sure.
There are suggestions that Nintendo may unveil a new incarnation of the Joy-Con controllers, after it was discovered that Nintendo had a patent for the handheld controllers. With Super Mario Bros. Wonder coming soon, it would be safe to assume that the moustached mini-man will get a mention at some point. However, it was only earlier this month that we got a dedicated deep dive into Mario's new outing, so we don't expect that taking up much time. It's not out of the question to expect news of another Metroid or Donkey Kong title, though.
The most obvious rumour, and the one we're all really hoping for, is that Nintendo will finally announce a brand new Switch.
At this year's Gamescom, held in Cologne, Germany, Windows Central Managing Editor Jez Cordon heard murmurings that Nintendo may have shown and/or discussed a new Switch "behind closed doors". Reports since Gamescom have suggested that the Switch 2 was running Zelda: BOTW at 4K 60FPS.
Will Nintendo finally make these rumours a reality? Maybe, but more realistically, probably not. Either way, tune in to find out.