Nike Football turns to 3D printing for World Cup gear
Wayne Rooney, Neymar and Cristiano Ronaldo will be toting Nike's new shin pads and bags in Brazil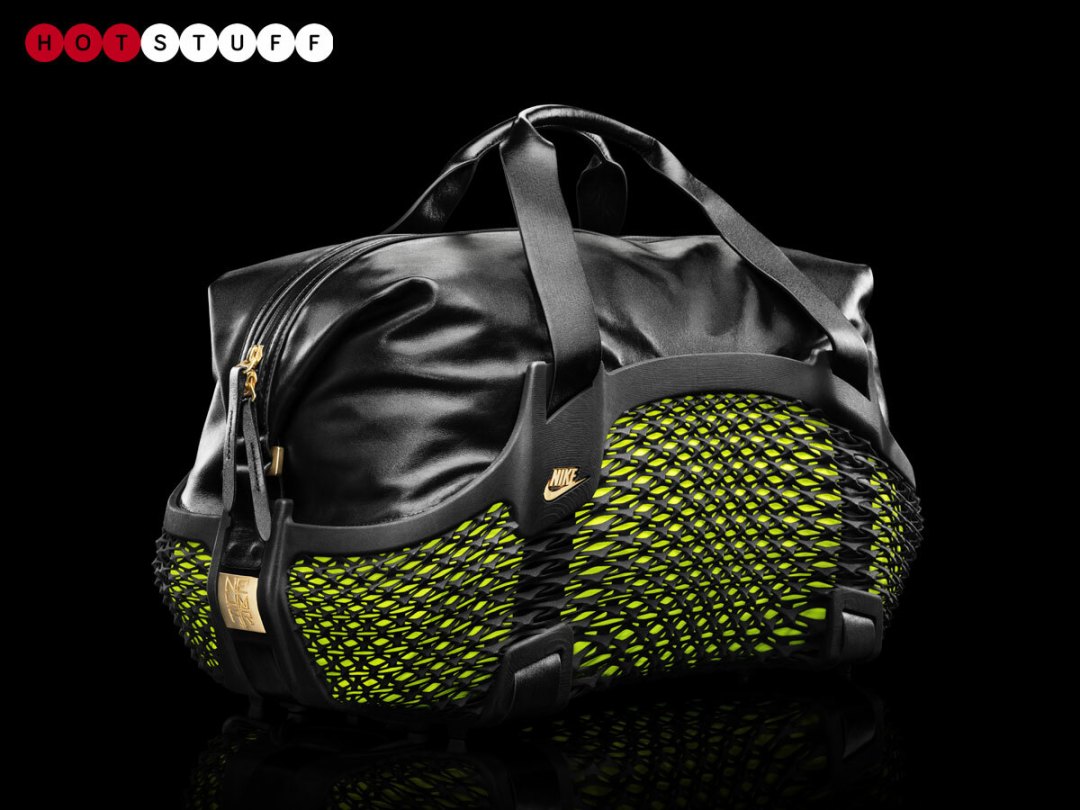 I don't normally care much for bags, but that bag is my kind of bag.
Presumably you're a professional soccer star, then. Nike Football has unveiled two hi-tech pieces of gear that'll be used by a handful of the world's top players in soccer's premier showcase: the Rebento duffle bag and Mercurial FlyLite shin guard.
Hi-tech how?
Well, for starters both come with 3D printed elements. The bag has a 3D-printed plastic base (with leather forming the bulk of the actual bag) and the shin pad has a webbed shock absorption system that replaces the foam you'd usually see.
READ MORE: Nike unveils knitted Magista boots ahead of World Cup
How does that help, though?
Well, in the case of the bag the cocoon-like base structure is both lightweight and supportive of whatever a ludicrously rich footballer might want to carry in it. With the shin guards, the structure provides more consistent impact protection than standard foam and flexes more easily, which means it can wrap more tightly around the lower leg. It breathes better than foam too.
Can I buy them?
Not yet. In fact, there are only three Rebento bags in existence, and they'll be toted by Wayne Rooney, Neymar and Cristiano Ronaldo (assuming he shakes off his injury) at the World Cup. The Mercurial FlyLite, on the other hand, will be available at nike.com from 1st July (price to be confirmed).
Alternatively, if you've got a 3D printer you can have a go at designing your own – although we make no guarantee that your homemade shin pads will protect you from a crunching challenge next time you're playing five-a-side.
[Via: Nike]