Mio joins the GPS moby battle
Here's proof that sat-nav is the next thing for mobiles - a GPS-toting Windows Mobile smartphone from Mio. But does the A701 have what it takes to beat Motorola's A780?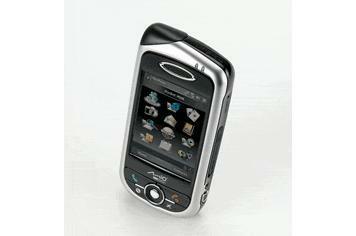 So it's a fact – the next big thing after music mobiles will be sat-nav phones.
This is the Mio A701, the second GPS phone we've this week and a darn handsome Siemens-esque beast to boot.
Along with the GPS and Mio's own impressive mapping software, the smartphone is one of the first to feature Windows Mobile 5.0 and its push email feature. The phone's unlikely to earn the title of Blackberry killer, however, as it doesn't have a keypad – you have to dial and type using the stylus or onscreen fingerpad.
Specs incldue a so-so 2.7in 240 x 320 LCD, regular 1.3MP cam, tri-band, Bluetooth, SD and 192MB RAM. Which, all told, adds up to a tasty little package.
The phone's due before Christmas and we're waiting to hear pricing details. Find out more in our November issue.
Related stories: