Microsoft is going to add its Copilot AI to the Windows taskbar
Forget Cortana, this assistant might actually be helpful...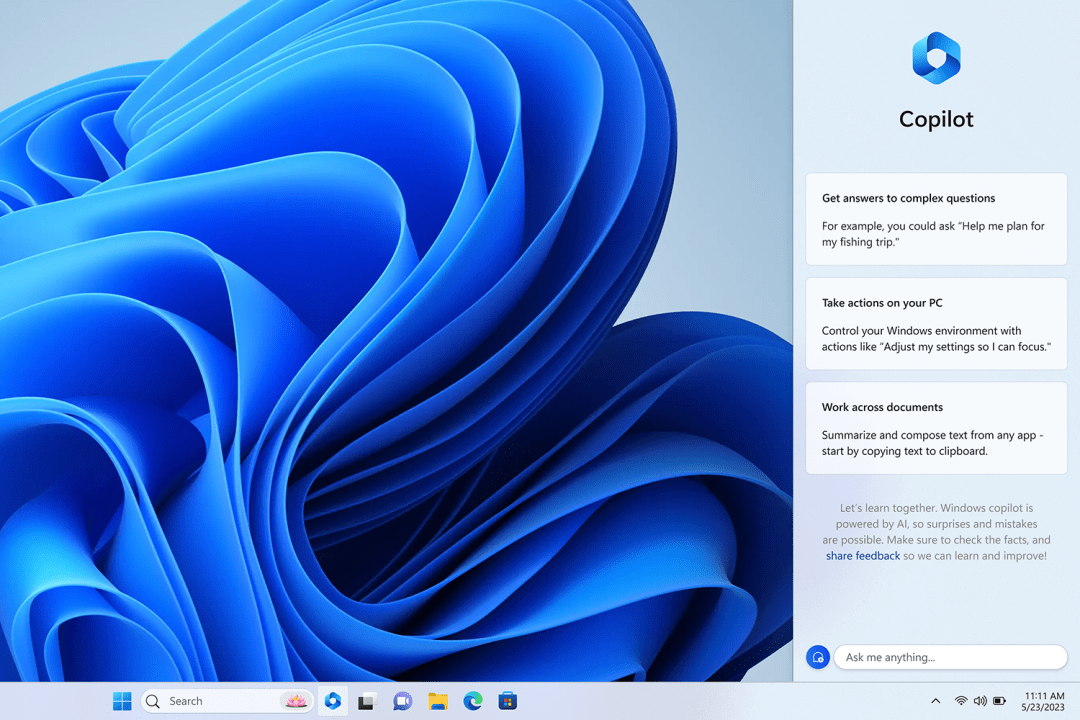 When Microsoft put Cortana in Windows PCs back in the middle of the last decade, it was supposed to be the next big thing.
The parallels with the AI revolution are hard to resist, except that while Cortana seemed like something very much in development when it was introduced and eventually went by the wayside, Copilot AI looks like something that will help us all during the coming years.
Microsoft has announced at its Build conference that it is introducing Copilot to Windows itself, after having announced its introduction to Microsoft 365 (Office) apps a couple of months back.
This builds on the integration of the new AI-powered Bing into the Windows 11 taskbar but takes it on a level, enabling you to bring together different apps – so you could ask Copilot to create a logo and get it to send it to someone else automatically. Or you could ask it to organise some files on your PC or, of course, you could use it to draft a document or search the web as we've seen numerous AI platforms demonstrate over recent months.
The missing part of Copilpot is voice – unlike Alexa, Google Assistant or Siri, you don't speak commands into Copilot, you type them (though presumably, it works with Windows' standard voice recognition. You can see some examples of how it will work in the video below.
Microsoft will allow third-party integrations too – it will use the same OpenAI standard that ChatGPT is using. What does that mean? It should be easy for devs to build bits that can be used in ChatGPT apps as well as across all of Microsoft's including Bing, Windows and Microsoft 365 apps.
Copilot for Windows will start to become available for preview in June.