Lumo's new cycling gear looks good – and lights up
Behold! It's a new range of luminescent wearable technology for night riders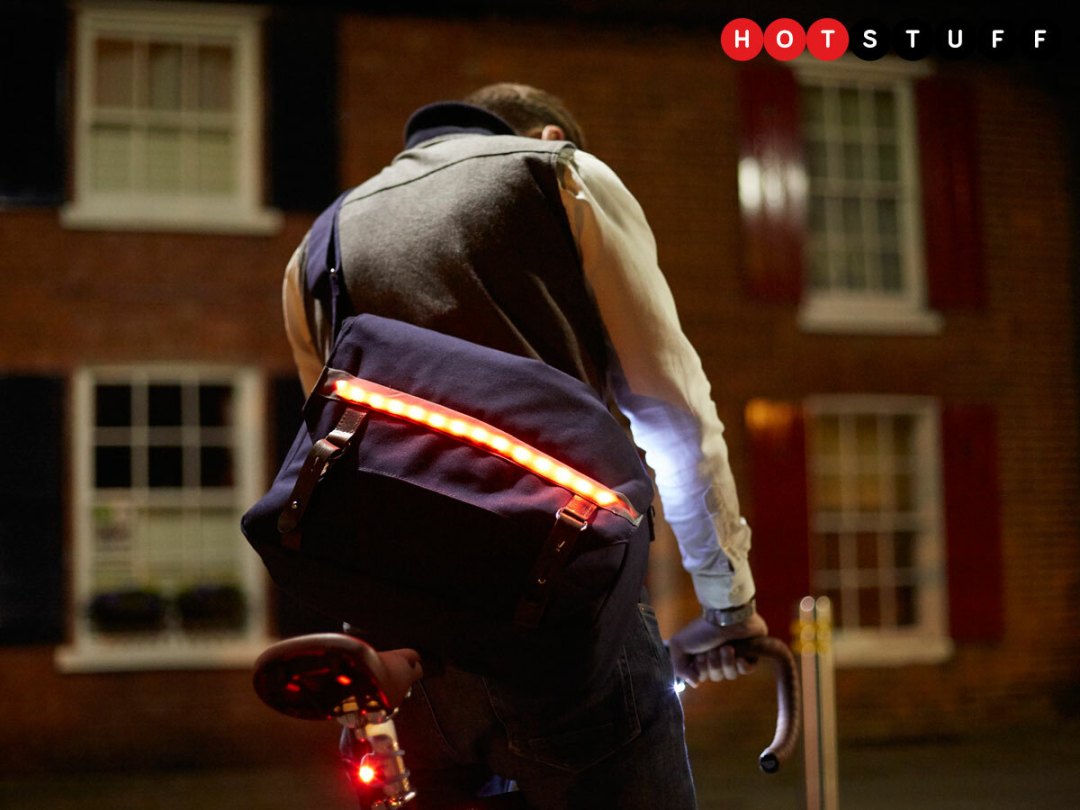 I remember these guys…
You may well do – a couple of years back Lumo launched a range of LED-laden cycling gear. And now the Chichester-based company is back with a new batch, in the form of the Central London Collection.
What's in this collection?
A bomber jacket, a gilet and a messenger bag, called the Clissold, Holloway and Brixton respectively. You see… these are all places in London.
I know that.
Anyway, all of this gear is imbued with cleverly-placed strips LED lighting that'll make you visible to traffic from up to 400m away. That could so easily make the garments and bag look incredibly lame during the day, but here's the best bit: the LED strips are basically invisible until you turn them on.
So it's high on visibility, low on lameness?
Precisely. Lumo says that, despite the obvious boost to safety hi-viz clothing provides, only 10 percent of cyclists wear it – and we can guess that one of the reasons it's so unpopular is that it makes you look like a lollipop lady on a bike. By making hi-viz stuff that you'd actually want to wear, Lumo thinks it can help change that low percentage.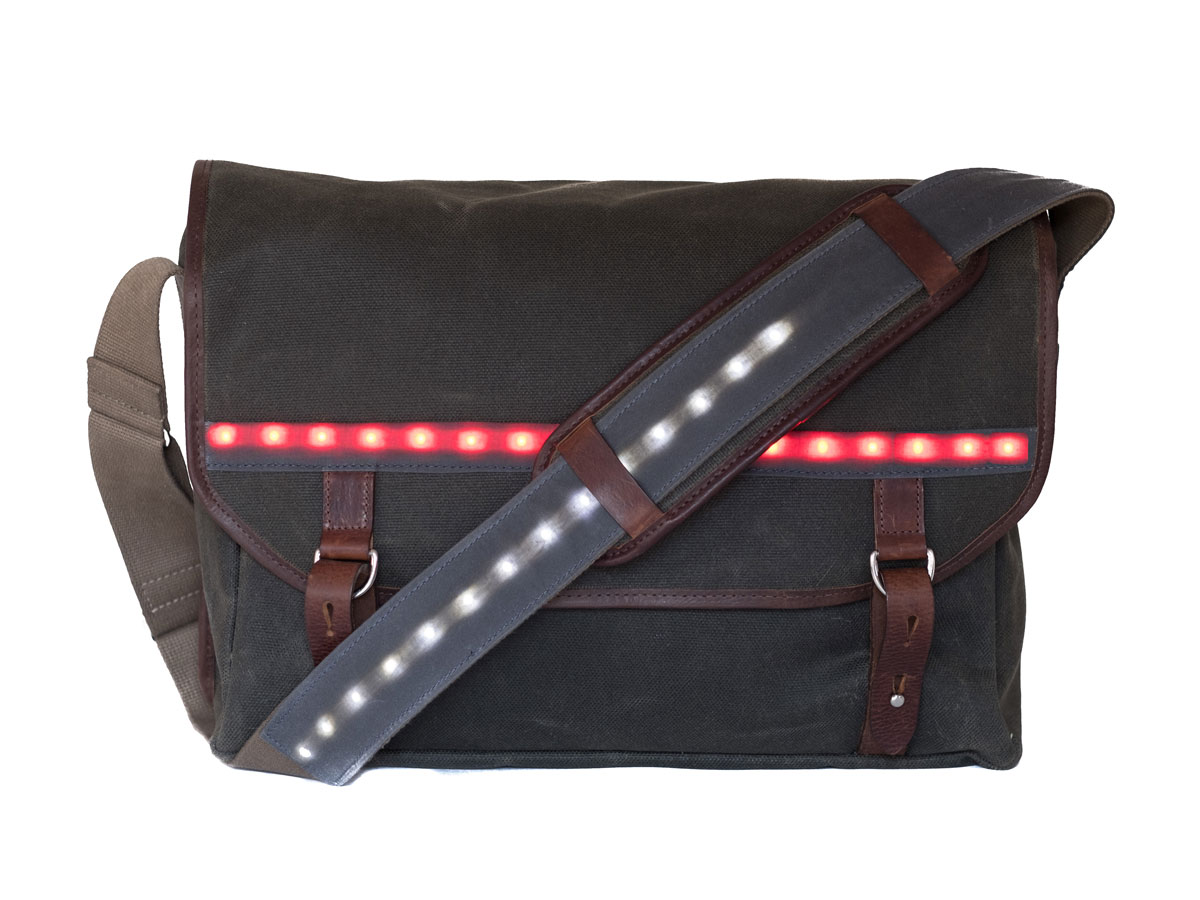 Tell me about the pieces.
So, the MA-1 flying jacket-inspired Clissold (RRP £175) is made from 3XDRY breathable water-resistant fabric, with a sweat-wicking mesh lining. There are 14 LEDs on both the front and back, which run off a USB-rechargeable battery pack (providing about 14 hours of use per charge).
The Brixton bag (RRP £150) is constructed from tough cotton canvas with Italian leather trim and a waterproof inner lining. It's got a 14l capacity, including a padded laptop compartment. There are 14 LEDs on the strap, and 14 on the front panel.
Finally, the Holloway gilet (RRP £150) is made from a quilted water-resistant fabric with a moisture-wicking mesh lining, and has, like the others, two strips of 14 LEDs, one on the front and one on the back.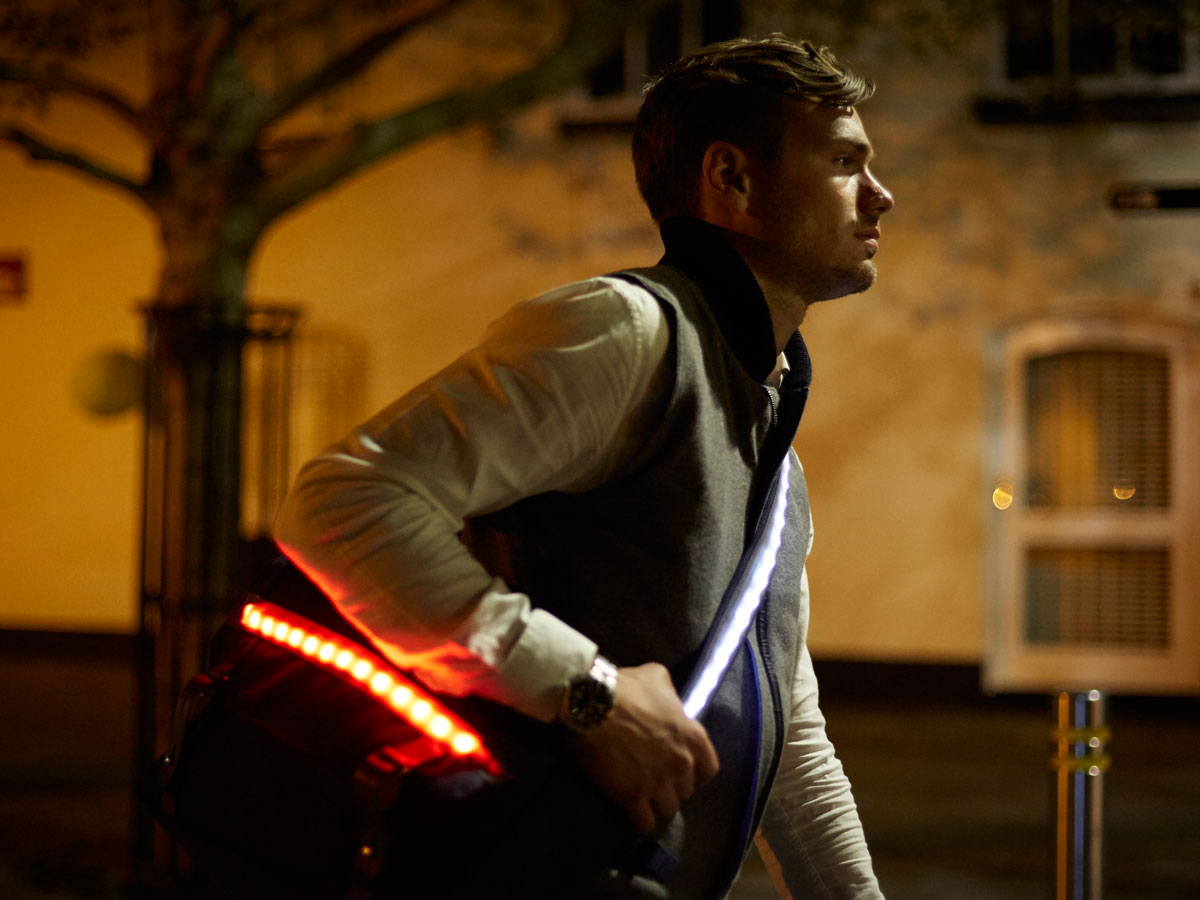 And I can buy them now?
Not exactly – you can however "order" them via Lumo's latest Kickstarter campaign, which lets you buy each at a cheaper early bird price: the Clissold for £125 and the other pieces for £99. That's quite a saving, but those are limited in number. Backing once the early birds have all disappeared, however, will still get you the products at £25 off the RRP. Shipping should happen in February 2017.