It's official folks: the HTC One M9+ launches with a fingerprint sensor and 2K screen
The One M9 gets slightly embiggened and learns a few new spec tricks to boot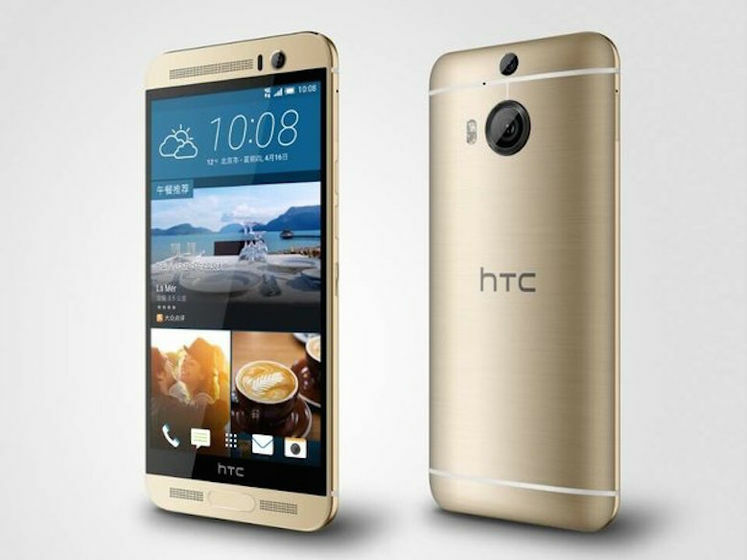 After months of rumours, whispers and leaks (not to mention the actual launch of the One M9), HTC has officialy liffted the curtains off the One M9+.
So then. Does it need to exist?
Well, let's start off with the screen size. It's a tad larger than the 5in screen of the One M9, measuring in at 5.2 inches. That's barely noticeable, and you might well wonder whether a fractionally larger display is worth it. It does have a higher 2560 x 1440 2K resolution though, while the One M9 is left with a 1080p screen.
The most noticable difference is the physical Samsung-like button on the front, which houses a fingerprint scanner. It's in a far better location than the rather cumbersome rear fingerprint scanner found on the HTC One Max, and should offer a much smoother experience.
Flip the One M9+ around, and you'll see the return of the dual cameras foundin the One M8, except this time we've got a 20MP sensor as opposed to a 4MP UltraPixel sensor. The second lens will retain the M8's arguably gimmicky depth-sensing skills, but thankfully HTC has upgraded the front-facing camera with a light-guzzling Ultrapixel affair, which makes for better selfies and video calls.
HTC's excellent BoomSound speakers are also present, and if you were to crack open the One M9+'s premium metal body (another bonus feature carried over from the One M9), then you'll find 3GB of RAM, a MediaTek Helio X10 core processor, and 32GB of storage.
All that will be powering Android 5.0 Lollipop, with HTC's excellent Sense 7 overlaid on top, and the handset wil be available in gold, gunmetal, and all-gold models.
Although the M9+ has a slightly larger 2840mAh battery (as opposed to the M9's 2800mAh offering) we don't expect to see much of a difference in battery life, especially given the extra pixels the M9+ has to push.
So, now we know everything there is to know about HTC's latest handset, does it need to exist? Well, we suppose if you're after the largest premium HTC experience around, and really fancy the extra features brought by the fingerprint scanner, then yes.
But for most people, we reckon the excellent vanilla One M9 will tick all the boxes, despite sticking to a 1080p display, which, for normal everyday use, is more than sufficient.
Perhaps that's why HTC has only launched the handset in China for the time being, with no mention of availability anywhere else in the world.
If the plus-sized M9 variant is making its way to UK shores however, we'll be sure to let you know.
[HTC]