Icon – Sony Cyber-shot DSC-TX55
It's got Sony's highest-res Exmor R CMOS sensor so far – and it doesn't look too shabby either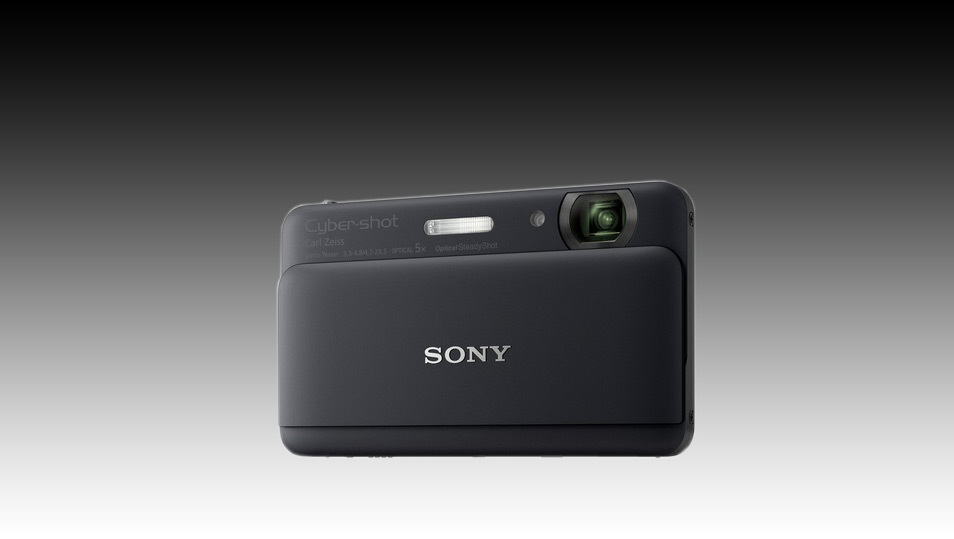 My phone's got a camera, thanks. That's enough for me.
And your phone looks like a device Batman would chuck in his suitcase before a weekend away from Gotham City, doesn't it? Exactly. And it's not like he'll have any trouble with overweight baggage either. At an uber-skinny 13.2mm thick and weighing in at just 94g (sans battery), the only way it'll drag The Dark Knight down is if it's made of dark matter. Which it's not.
What's it made of then?
Stealthy black metal, 16.2 megapixels, a 3.3in capacitive touchscreen and not a lot else by the looks of it. And considering it comes with more features than an out-of-town multiplex, that's quite a feat. There are no buttons on the back whatsoever, so everything's controlled via the OLED screen, including the 5x optical zoom, full HD video recording and a nifty sweep panorama mode.
Sounds pretty standard to me. Where are the party tricks?
Apart from those tucked inside its TARDIS-like chassis, you mean? Along with the highest-resolution Exmor R CMOS sensor so far, there's a new Clear Image Zoom mode that claims to digitally magnify your shots by up to 10x without turning everything into Lego blocks. That's not to mention Sony's suite of 3D shooting skills and DSLR-like background defocus. If this camera's standard, then your name's Bruce Wayne.
Also
Xbox 360 gets LOVEFiLM, BBC and YouTube