An icon returns: Technics SL-1200G on the way for vinyl addicts
Anniversary edition SL-1200GAE will be limited to just 1200 turntables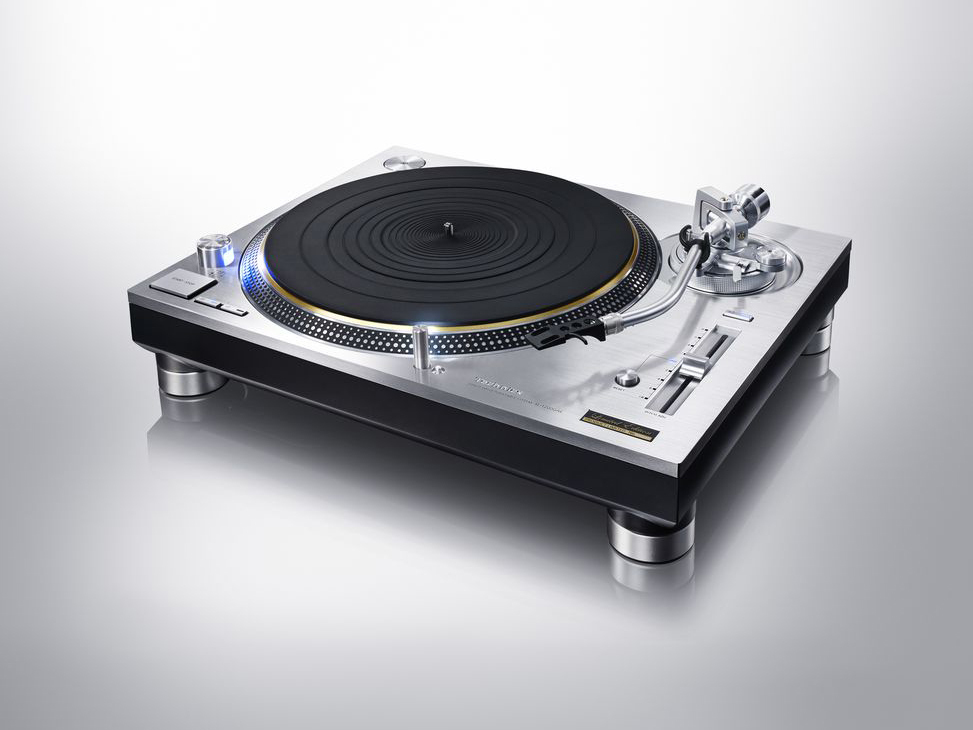 The turntable that started it all is finally coming back – Technics just showed off not one, but two new SL-1200s at CES.
The original SL-1200 was an integral part of early hip-hop and electronic music, thanks to its direct drive motor. That was great in 1972, but the new 50th anniversary models go even further. They strip out the motor's iron core and swap it for a computer-controlled system that should eliminate 'cogging'. 
This basically strips out any tiny vibrations that could come from the motor, which means even better sound quality. Add in a three-layered turntable made from brass and aluminium, and a high-dampening tonearm, and the only slips should be if you're actually trying to scratch a record.
There's no word on whether you'll have to supply a high-quality needle cartridge to match the rest of the turntable just yet.
Otherwise, the new models look just like the classic originals, with a familiar layout and silver finish.
Despite the heritage, these new models aren't exactly DJ-friendly; they've got the all-important ±8% pitch adjustment for mixing, but Technics' parent company Panasonic is targeting serious audio geeks instead.
In fact there's only going to be 1200 limited edition SL-12000GAE models built, using magnesium for the top plate instead of aluminium. You'll pay top dollar for one, but you'll get one by the summer.
The standard SL-1200G should be in more plentiful supply, but you probably shouldn't ditch the CDJs just yet; it won't be going on sale until the autumn, and there's no word on prices.