Holographic fantastic: Galaxy S7 could feature an image projection screen
Because patents always lead to reality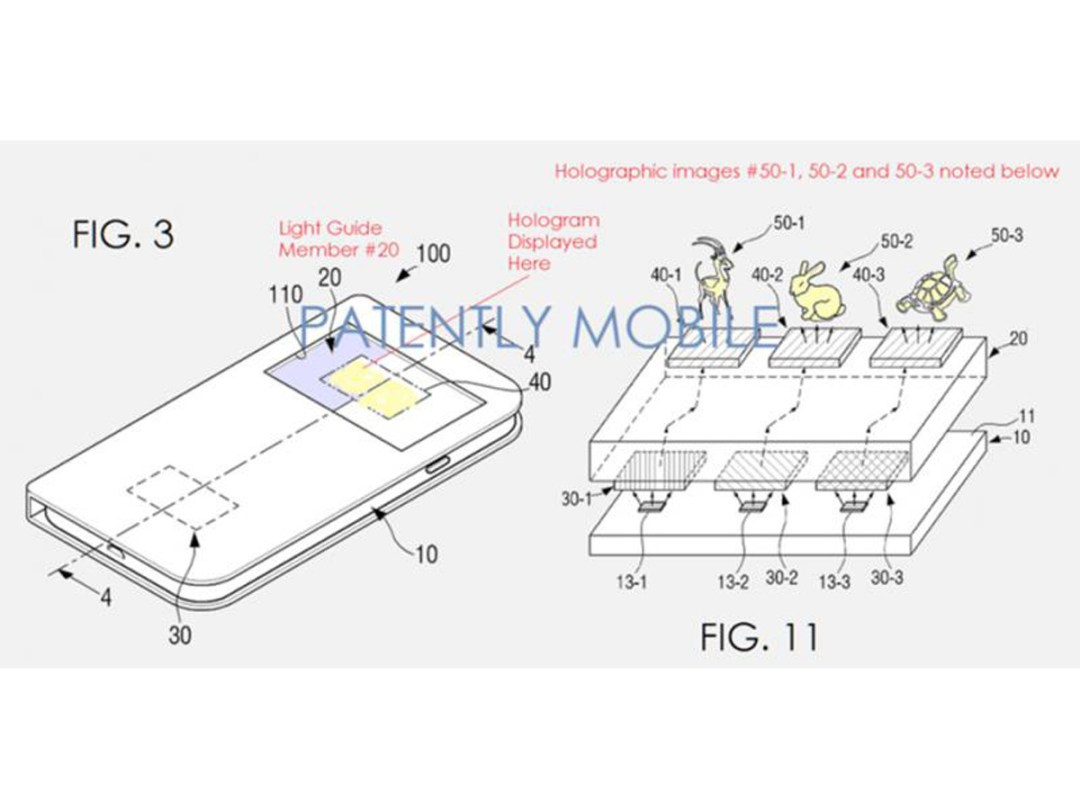 Not content to focus on the imminent predicted launch of its Note 5 and S6 Edge Plus handsets, Samsung has its eyes set firmly in the future with a patent for a holographic display.
Yes, you read that correctly: a holographic display. On a phone. Like, you know, 3D images in the air. In your hand.
Filed long, long ago in the second half of 2014, there's no way of knowing from the patent whether the South Korean company's Star Wars-style tech is still far, far away, and whether or not we might see some version of it on the Galaxy S7, now expected to arrive by December.
Holographic displays have long been the dream for both manufacturers and consumers but, if the patent is to be believed, Samsung might have cracked it with a solution which uses a case with a translucent panel to create 3D projected images in the palm of your hand.
Of course, it's one thing to be able to project pre-defined icons and images, as the patent suggests, and another entirely to support user interaction with those objects or to create three-dimensional movies.
Nevertheless, it's a positive sign for sci-fi fans that Samsung is looking to realise the tech so synonymous with future-flicks.
With the likes of Microsoft and Oculus working on VR tech, HP marketing its touch-projection-computer-thing (or "Sprout"), and now Samsung joining the party, the future seems bright for tech interaction in more than two dimensions.
It's worth bearing in mind, however, that we often see patents from the likes of Apple for concepts which get us drooling, only for them never to arrive.
Only time will tell whether Samsung will kit out its future phones with the hologram tech we need to ask Obi Wan for help.
[Source: Patently Mobile via Pocket-lint]