Fully Charged: Bake your own Raspberry Pi PC, Virgin shows Android some love, and MIT shows off the 'Kinect on steroids' nano camera
Build a computer in 107 seconds, and see the future of cameras - all in the early morning tech treat that is Fully Charged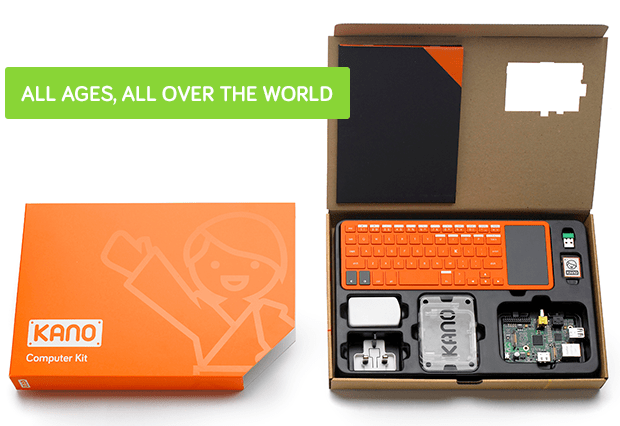 Baking a Pi
Kickstarter project Kano is hoping to get children into coding with its neat Raspberry Pi powered kit.
It gives you a complete setup including keyboard, speaker, case and the Pi itself – all with simple to follow instructions.
For the speedy, it means a build your own computer in around 107 seconds (as you can see in the video above), and the firm has even included some handy projects to get you up and running.
It's been a huge success, aiming to raise $100,000 in 30 days – but already approaching $850,000 after just ten days. Time to get on board.
Source: Kickstarter
Android loses its Virginity with new TV app
Virgin Media's TV Anywhere apps has finally come to Android, bringing nine of its best TV channels with it to join the party.
Overall, it boasts 90 channels available online and 67 to watch on mobile and tablets, and the new channels are Alibi, Dave, Drama, Good Food, Home, Really, Watch, Yesterday and CBS Reality.
The app is free to all Virgin Media TiVo customers, and lets them manage their box as well as watch wherever they are, and also helps customers rate shows and see recommendations.
The new Android app is compatible with the Samsung Galaxy S4, HTC One, Sony Xperia Tablet Z, Google Nexus tablets and Samsung Galaxy Note, and an iOS version is already available.
Download the Android app right here.
The nanocam
MIT students have revealed a radical new type of camera that could help self-driving cars find their way around – and make them affordable.
The US$500 "nano-camera" that can operate 'at the speed of light' (in frames per second terms) has been developed by researchers in the MIT Media Lab.
The three-dimensional camera could used in medical imaging and collision-avoidance detectors for cars, and to improve the accuracy of motion tracking and gesture-recognition devices used in interactive gaming.
Similar to the technology found in the Xbox One's Kinect camera, it's far cheaper to produce that competing products – and could soon be eyeing you up, according to its makers.
Crucially, it's also much better at spotting transluscent objects, making it far more useful for real world applications living driving sensors.
"Using the current state of the art, such as the new Kinect, you cannot capture translucent objects in 3-D," says co-author Achuta Kadambi, a graduate student at MIT.
"That is because the light that bounces off the transparent object and the background smear into one pixel on the camera. Using our technique you can generate 3-D models of translucent or near-transparent objects."
Source: MIT
Guns N' Roses rock out to Rocksmith
To show even Guns N' Roses guitarists need to play now and again, Ubisoft has shown off this video of Ron "Bumblefoot" Thal, lead guitarist for the band , playing with its all-new Rocksmith 2014 Edition. Brilliantly, he even brought his own double guitar to plug into the game, which aims to teach people how to play.
Want to know more? Here's our own hands-on of Rocksmith 2014.