Fancy having music streamed into your skull? Then kickstart the BATBAND
One of the coolest Kickstarter campaigns to not come out of Gotham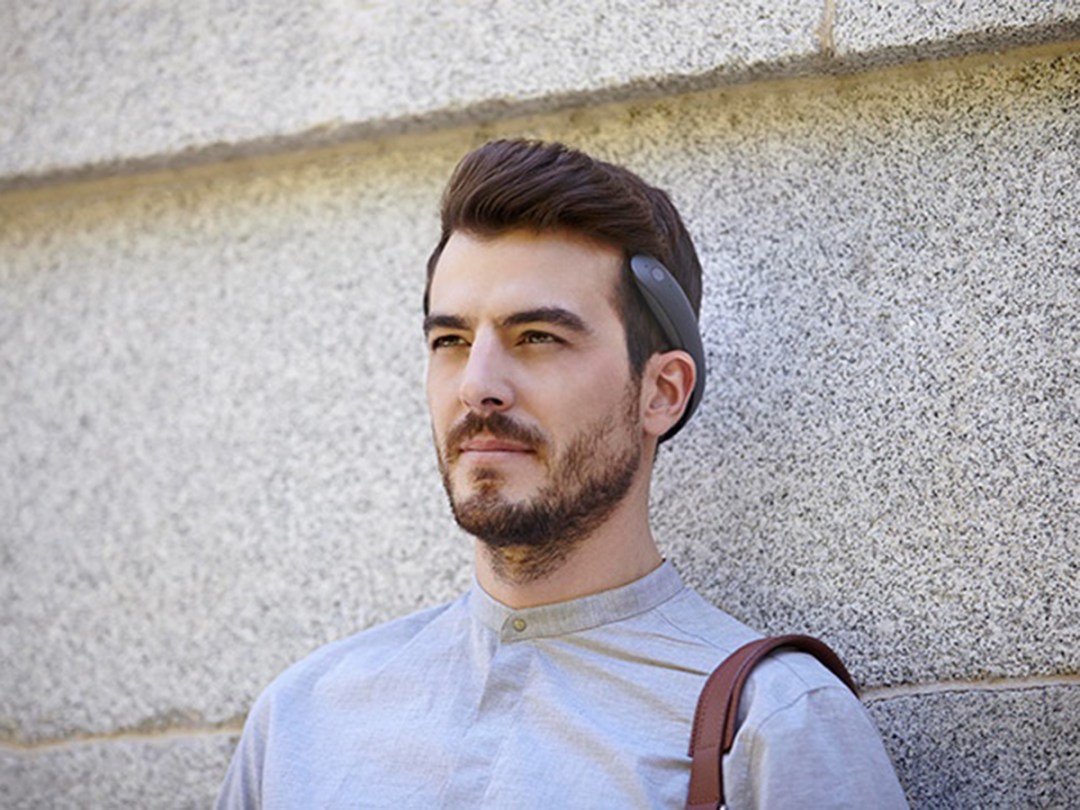 StudioBananaThings has taken a huge step away from traditional headphones, creating a very cool alternative that uses bone conductivity technology.
The BATBAND sits just above your ears, transmitting sound waves directly into your inner ears, which keeps your outer ears free to help you stay involved with your surroundings. Hopefully this'll reduce the number of headphone-related pedestrian incidents.
The use of three sensors spaced at the sides and the back of your head means that your audio experience is practically inaudible to those around you. It works via Bluetooth, so just pair it with your device and then you're good to go. It can be used to answer calls using the integrated touch sensors on the sides of the headset, and a series of different gestures allow you to skip songs, change the volume and answer and end calls. The integrated microphone means that you don't even have to worry about getting your phone out of your pocket.
The BATBAND is made out of spring steel and other materials to reportedly make it suitable for all-day wear – as they have made comfort a top priority in production. This means it'll suit you just as well sitting on a crowded Tube carriage as it will sweating on a treadmill in the gym. No software or updates mean that all you need to worry about is making sure it's charged (via USB) and having your favourite playlists uploaded.
Although it sounds like something Bruce Wayne would pull out of his utility belt, the BATBAND seems to be a great attempt at offering us something different and we encourage you to check out their Kickstarter page here – where you can get extra info and maybe even help fund it! The early bird and super early bird offers have now sold out but there's plenty of standard BATBANDs available for US$149, so check it out.